'Fuhgeddabout Christmas' Premieres Tonight on VH1: Reneé Graziano Spills Details from the Set
The 'Mob Wife' tells us why her role as a "fairy mobmother" who saves Christmas is her favorite yet.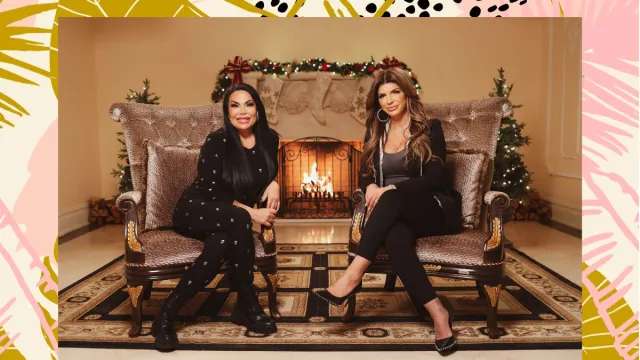 Move over Christmas Vacation and Elf — there's a new holiday movie in town, and it's the unexpected feel-good flick you never knew you needed. Capeesh?
Fuhgeddabout Christmas premieres tonight, Dec. 21, on VH1, with a star-studded cast and unique mix of characters just in time for Christmas.
For starters, the film pairs Mob Wives' Reneé Graziano with Real Housewives of New Jersey star Teresa Guidice, alongside Perez Hilton and Wild n' Out's Justina Valentine, who also produced the film. Nick Cannon, Jersey Shore's Vinny Guadagnino, and The Soprano's Vincent Pastore, also appear in a lineup of stars prepared to "wreck the halls," states the film's trailer.
RELATED: 8 New Movies To Stream This Holiday Season
It seems no Italian-American stone went unturned for this funny flick that Guidice sums up on her Instagram page as: "When an Italian American superstar (Valentine) realizes her family is fed up with her workaholic ways, she gets help from her celebrity friends, Santa and magical elves to give them the best Christmas ever."
Guidice is no stranger to family drama, having played out her own on Bravo's Real Housewives of New Jersey for 12 seasons.
Valentine shows off her comedic chops playing multiple roles, and you'll even see some jokes related to Cannon's 13 children with multiple baby mamas.
We spoke exclusively with Graziano, who fittingly, cameo's as a "fairy mobmother," alongside Guidice's "guido godmother." Together, the duo is tasked to help "save Christmas" for Valentine and her family.
"When Justina approached me to do this movie, I was extremely nervous but extremely grateful," Graziano shares. "No one says no to Justina!" Graziano describes the Wild n' Out star and producer as a "modern-day Lucille Ball."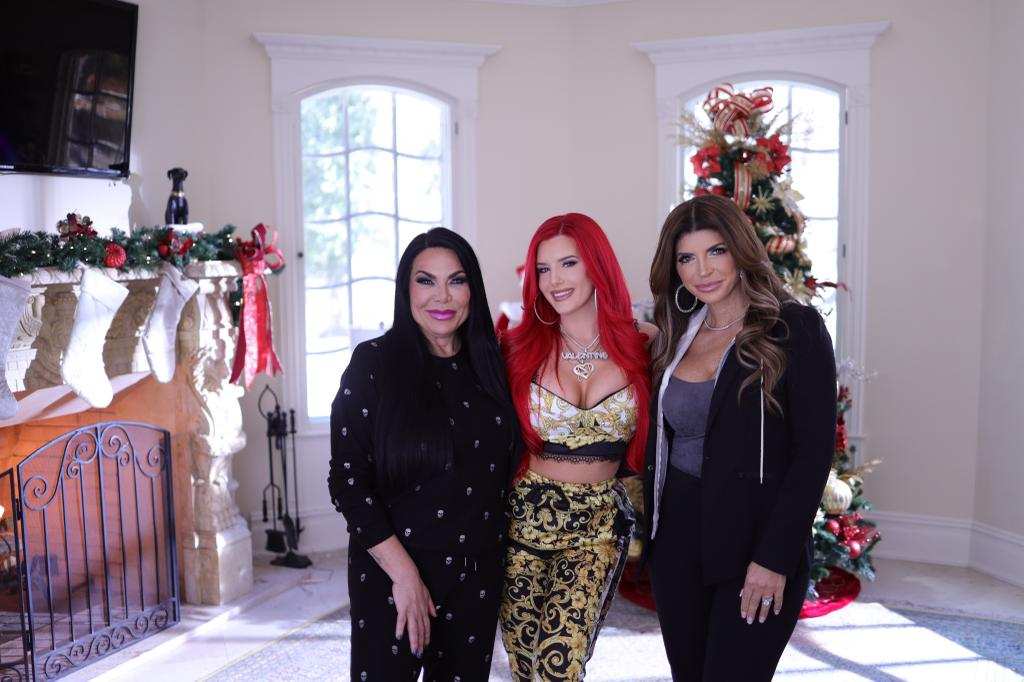 "She wanted me to play the role of the guidette godmother but I said no, fairy mobmother was so much more me, so she said I didn't have to completely follow the script, I could just be me and say what I gotta say," the reality star explains of her first ever movie role.
And as for working with newlywed Guidice? Graziano says she was a "thrill" to work with. "She's a beautiful person inside and out," she says.
"The film is fun, kid-friendly, and very Italian," she says with a laugh. Graziano hopes this will be a springboard to other projects, but meanwhile, is staying true to her reality roots with a new show she begins filming in January, tentatively titled My Fairy Mobmother. Unlike her previous VH1 show Mob Wives, "It'll be about bringing love and light, instead of a fight," she tells HelloGiggles. 
Graziano fans should also know she also has a movie about her life story in the works, as well as a memoir.
Fuhgeddabout Christmas premieres tonight at 8 p.m. ET on VH1.
Jené Luciani Sena is an accredited journalist and internationally-renowned bestselling author, regularly seen on national TV outlets such as Access Daily, Today and Dr Oz. Touted as one of Woman's World Magazine's "Ultimate Experts," she's a TEDTalk speaker and a busy Mom of 4.
Read more