This Olympian just got hella real about having her period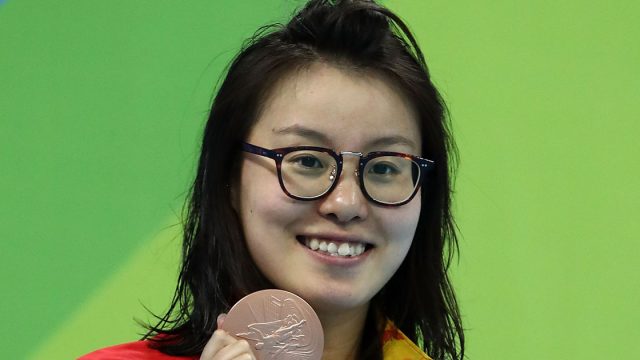 While they might appear to be super human, olympians and athletes competing in the Rio 2016 Olympics are still human beings. We've loved watching the completely natural and understandable reactions from the athletes when they win a medal. We're still totally loving Fu Yuanhui's reaction totally adorable reaction to winning the bronze medal in the women's 100m backstroke. false
In fact, we're pretty much fangirling over Fu Yuanhui, mainly because she's super, super real.
After competing in the 4x100m relay, Fu Yuanhui, who is from China, seemed to double over in pain, as she crouched on the ground. Unfortunately, her and her teammates had placed fourth in the event, just missing out on one of those elusive medals.
According to Shanghaiist (via Huffington Post), Fu was asked whether her stomach was hurting by an interviewer, to which she replied, "My period came last night and I'm really tired right now." 
Continuing, however, Fu said that she felt that she still didn't perform as well as she could have.
"But this isn't an excuse," she said. "I still did not swim as well as I should have."
We totally respect Fu for being so honest about her period, especially after the news that swimming pools are banning women from swimming when they're menstruating.
It's important to remember that it's perfectly safe to swim when you're on your period, and there are LOADS of leak-free bathing suits out there.
We're still not 100% sure why there's so much taboo surrounding periods, but people like Fu Yuanhui speaking candidly and openly about menstruating should hopefully lift any stigma still attached to something that is completely natural. 
So, power to you Fu Yuanhui. Keep on keeping on.