There was a "Frozen" reunion this weekend and we cannot let it go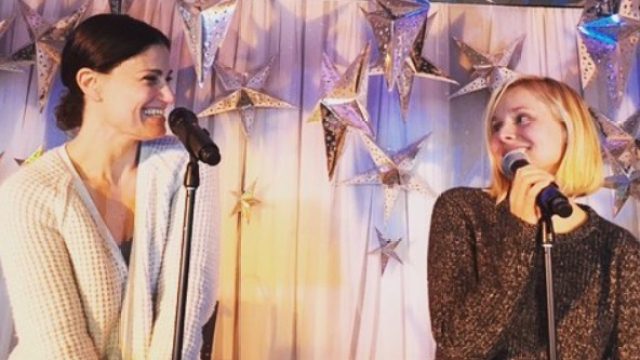 We take our Frozen news very seriously. And what happened over the weekend is no exception.
Kristen Bell, Idina Menzel and Josh Gad (AKA Anna, Elsa and Olaf) reunited over the weekend to benefit A BroaderWay Foundation — an arts-focused charity for girls co-founded by Menzel, and even though we weren't there, we are loving everything about it.
The Sunday morning fundraiser turned into an amazing impromptu mini concert when Bell joined Menzel on stage and burst into Frozen songs.
And as a bonus, Bell sang this song from Frozen that tends to not get as much airplay as other songs (we're looking at you, Let it Go):
Disney announced back in February that Frozen: The Musical, is scheduled to hit Broadway in spring 2018. So basically our Frozen obsession will live on forever. Or at least through 2018.