"Frozen" fans want Disney to #GiveElsaAGirlfriend for a really good reason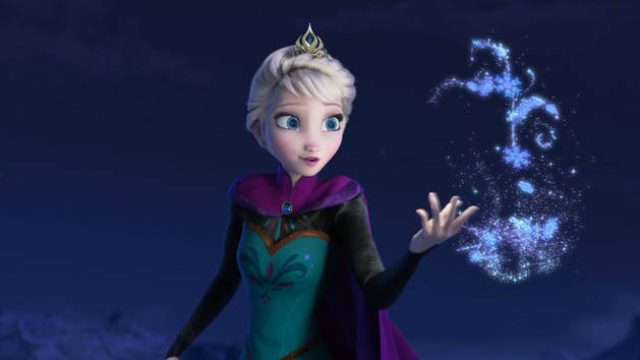 We're sure we're going to love the Frozen sequel — even if we have to wait until 2018 for it! — and we'll love it even more if the hashtag #GiveElsaAGirlfriend became a reality. Fans on Twitter have been asking for more LGBTQ+ representation in Disney films, which always have a love story, and they think Frozen 2 would be the perfect place to start.
"The entertainment industry has given us girls who have fallen in love with beasts, ogres who fall for humans, and even grown women who love bees," writer and hashtag creator Alexis Isabel Moncada explained in an article for MTV.com. "But we've never been able to see the purity in a queer relationship."
Alexis's hashtag took off after she tweeted the idea back on Saturday, saying: false
She followed this up by appealing directly to Disney, using the hashtag in a tweet that has since been retweeted over 1,800 times: false
Her article also adds that the story of Frozen teaches the ~ perfect~ lesson for her suggestions. "Many in the LGBT community view Frozen as a metaphor for the experience of coming out and accepting who you are," she wrote. "Yet Elsa, the film's protagonist, will probably end up with a male prince or king in the upcoming Frozen sequel."
An episode of the Disney Channel show "Good Luck Charlie" featured lesbian moms back in 2014. But overall, there are very few mainstream movies or TV shows for kids which are confirmed to depict recurring characters who are in a same-sex relationship. When you think about how many children will grow up to be queer or are currently being raised in LGBTQ+ homes, that's pretty nuts! false false false
Frozen 2 is currently in production, so we hope it's not too late for the creators to take fans' words to heart. Please give children (and adults!) the representation they deserve and the girlfriend that Elsa totally needs!