Frozen Coca-Cola in a pouch exists, and it looks just like Capri Sun
Ahhhh. That's the universal refreshing sound everyone makes after downing an ice-cold beverage on a hot day. Maybe as an adult you're more of an iced coffee lover, or a frozen shake or a slushie type person. But everyone, and we do mean everyone, loved Capri Sun as a kid. The drinks were fruity and came in a convenient pouch, what's not to love? So what if we told you there's now frozen Coca-Cola in a pouch?! It's basically like a Capri Sun for adults who are too embarrassed to still drink Capri Suns!
Coke has already debuted an alcoholic beverage, and now the 100-year-old company is blessing us with Coca-Cola Frozen Lemon. Unfortunately, just like Coke's alcoholic beverage, the Frozen Lemon seems to be available only in Japan. At the moment. But let's hope this beverage becomes available worldwide, because you might think it's simply a frozen drink in a pouch, but it's so much more.
The convenience of a to-go pouch is pretty great, but in a press release, the company also shares what makes this drink truly unique.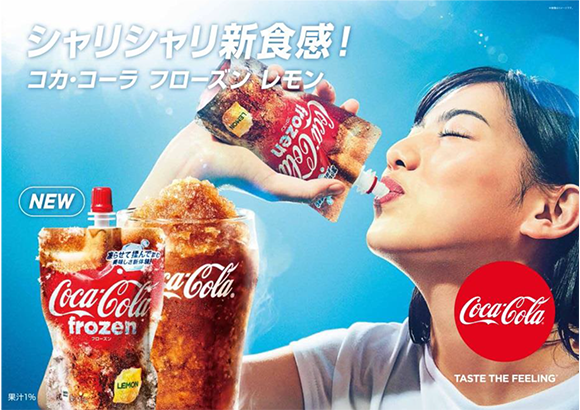 This isn't simply a frozen drink in a pouch, Coca-Cola describes it as "crunchy creamy" and having a "sherbet-like texture." The product, which took eight years to develop, is Coke's first pouch product on the market.
The press release also states the pouch design makes it easy to massage the frozen drink so the sherbet-like consistency can be enjoyed without the flavor being compromised or watered down. They describe Coca-Cola Frozen Lemon as delivering a "special summer moment."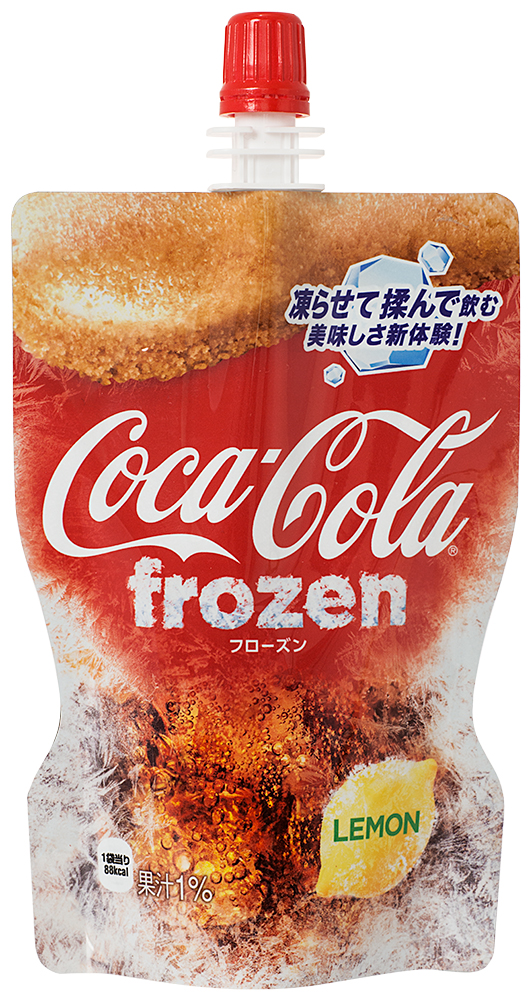 And judging by the tweet below, it looks like there are or will be additional flavors, including grape and orange.
The frozen Coca-Cola is currently priced at around 130 yen, or $1.22 per pouch.
Umm, we're gonna need Coca-Cola to release the Frozen Lemonade stateside. Like, now.