We can't stop watching these perfectly frozen bubbles
Have you ever seen something so adorable and wonderful that you get goosebumps? That's how we feel after watching this video of soap bubbles freezing into tiny, snowflake-latticed globes.
Shot by Polish photographer Pawel Zaluska, the video features a number of wee, clear soap bubbles slowly transforming into wee, translucent soap igloos. The process seriously looks magical, as snow crystals swirl and then solidify into delicate patterns. Just look at them go: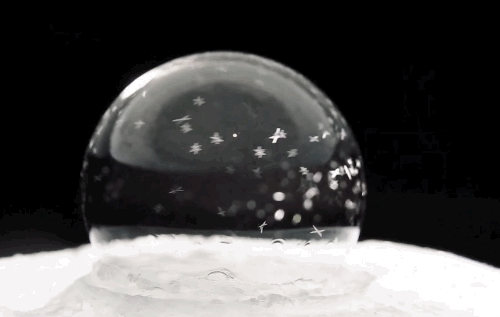 ANOTHER: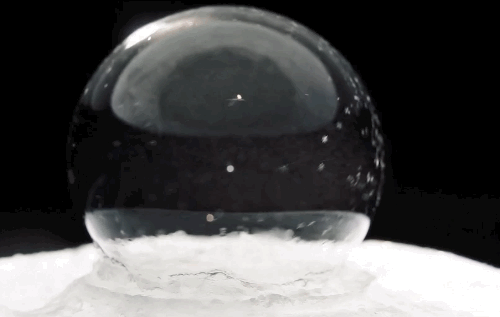 According to Zaluska, he originally shot the video to show his 3-year-old daughter why it was important to bundle up in cold winter weather. (All together now: Awww.) Because she likes soap bubbles, he decided to use them to demonstrate the freezing effects of cold. And now, his educational PSA is everyone else's Internet eye candy.
For those of you lucky enough to live in wintry weather, try this out for yourself. For everyone else, watch the full video below:
Related reading:
We can't stop watching this robot solve a Rubik's cube in only one second
The Internet is enthralled by this Apple computer turning on for the first time in 20 years
(H/T Wired. GIFs by the author)