Supposedly, "Frozen 2" will make you love the OG "Frozen" even more (if that's even possible)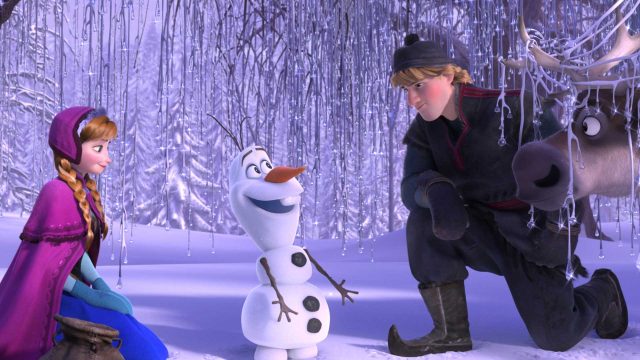 Disney is always hard at work on the next big sequel, and Frozen is no different. Frankly, since we first fell in love with this frosty fairy tale we've been looking forward to what Disney has in store for us when returning to Arendelle. According to producer Peter Del Vecho, they're still in the writing and development stage, which is to say, they're still figuring it out…but he seems excited about it and the process, so we're optimistic we're not going to be disappointed.
"We're working hard on it, Del Vecho explained to Entertainment Weekly. "We're in the development writing process and are very excited by it. Like all movies, it will evolve.
We're really looking forward to hearing more about this evolution as it happens, and will definitely be watching like hawks for spoilers in the upcoming months, since it doesn't seem like Frozen 2 will drop until after 2019. (Oh, the humanity!) But what we're maybe MOST excited about when parsing the sparse details we've been provided is the fact that the second movie, according to Vecho, will only enhance our love for the original.
"Now that we've been involved in it for awhile, what's exciting is it feels like it builds on the first movie. You understand things better in the first movie after you've seen the sequel.
Since Frozen is very ~wintry~, we're sort of hoping we get the next installment in the saga for Christmas because we already know it's going to be at the top of our Christmas lists in 2019.