Froot Loops has a really cute new clothing line, so consider your back-to-school shopping done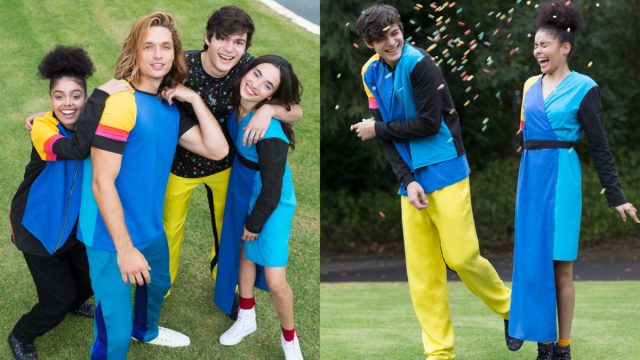 If you grew up in the '90s, you probably had a favorite sugary breakfast cereal (or at least one you always wanted to try but your parents wouldn't buy). If your fave was Froot Loops, you're in luck—the brand just released a line of clothing and accessories that's actually pretty cute.
Froot Loops worked with U.K. clothing brand AWAYTOMARS to create a fashion line inspired by all things Froot Loops and Toucan Sam. The line includes everything from hoodies to sneakers to your new go-to graphic tee, so consider your back-to-school shopping complete.
The collection was released today, August 21st, and is available online and at Kellogg's N.Y.C. It's a part of the cereal brand's "Whatever Froots Your Loops" self-expression campaign.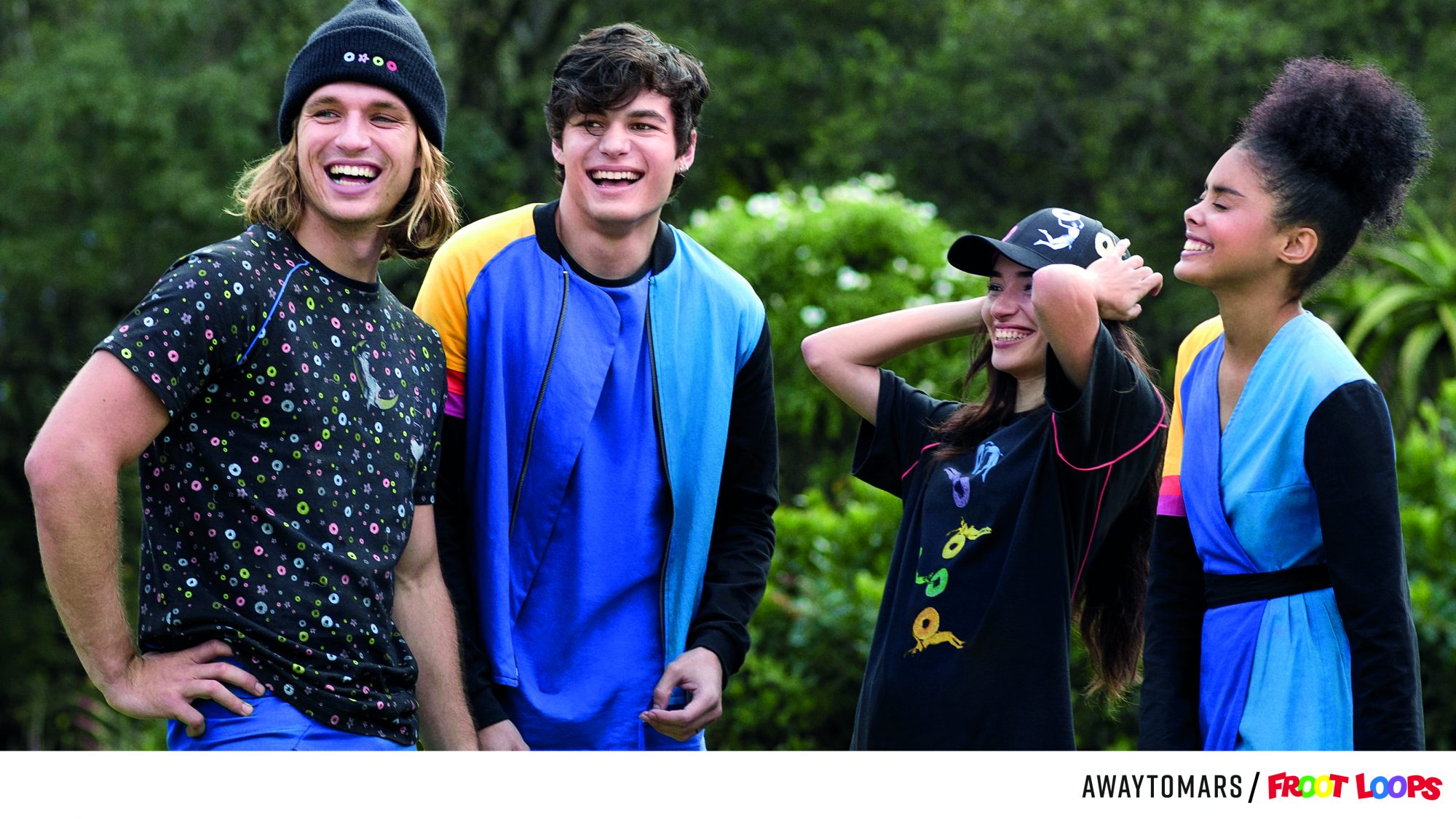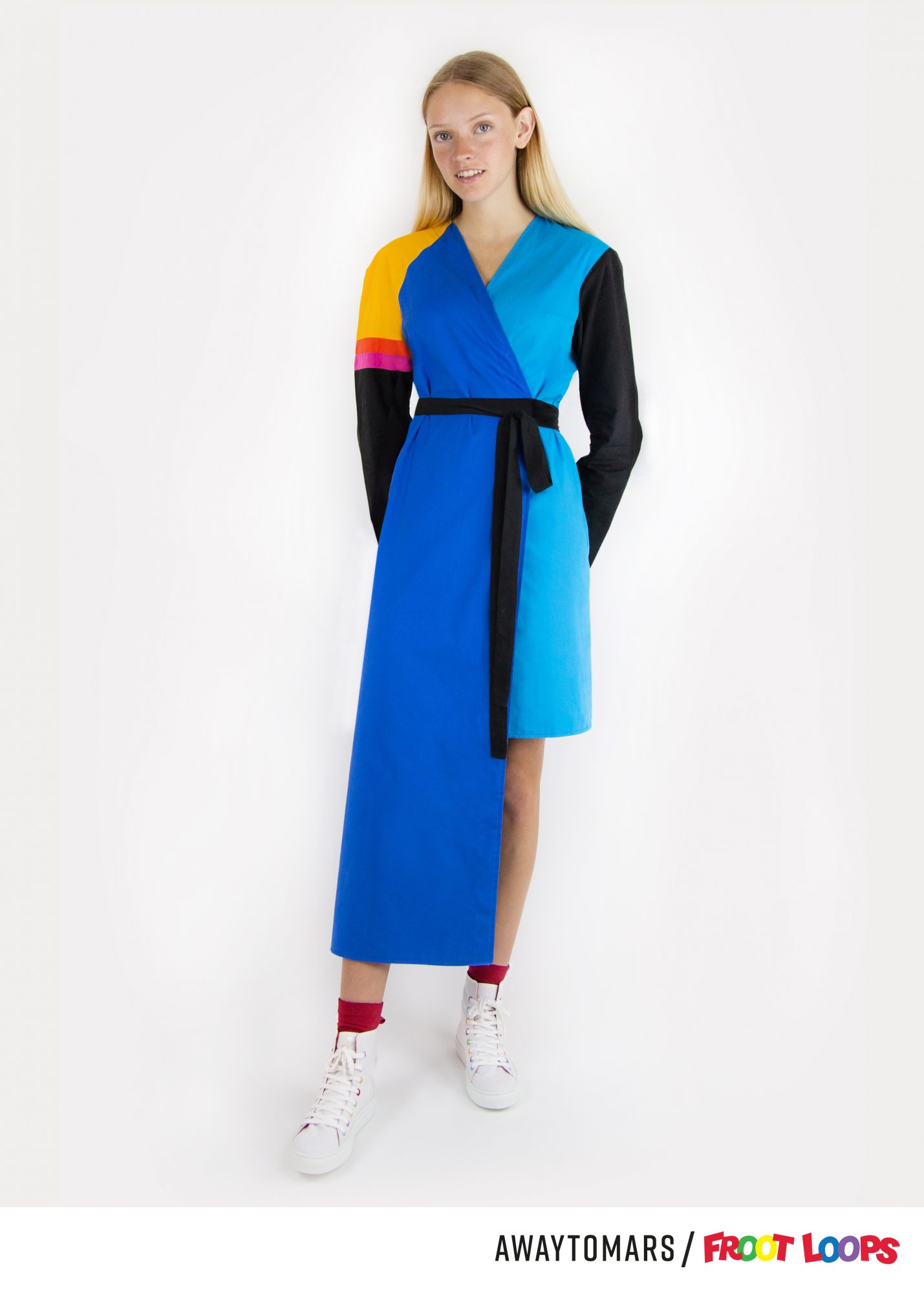 "Let's embark on a journey to a vibrant and wild reality with Kellogg's Froot Loops and AWAYTOMARS," the AWAYTOMARS x Froot Loops site reads. "'Whatever Froots Your Loops' is about being true to yourself and bringing joy and fulfillment to your everyday life. From staying up late to watch meteor showers to turning your spare room into an art studio, we all have different things that inspire us. So don't be afraid to show your true colors, find your inspiration and show the world 'Whatever Froots Your Loops.'"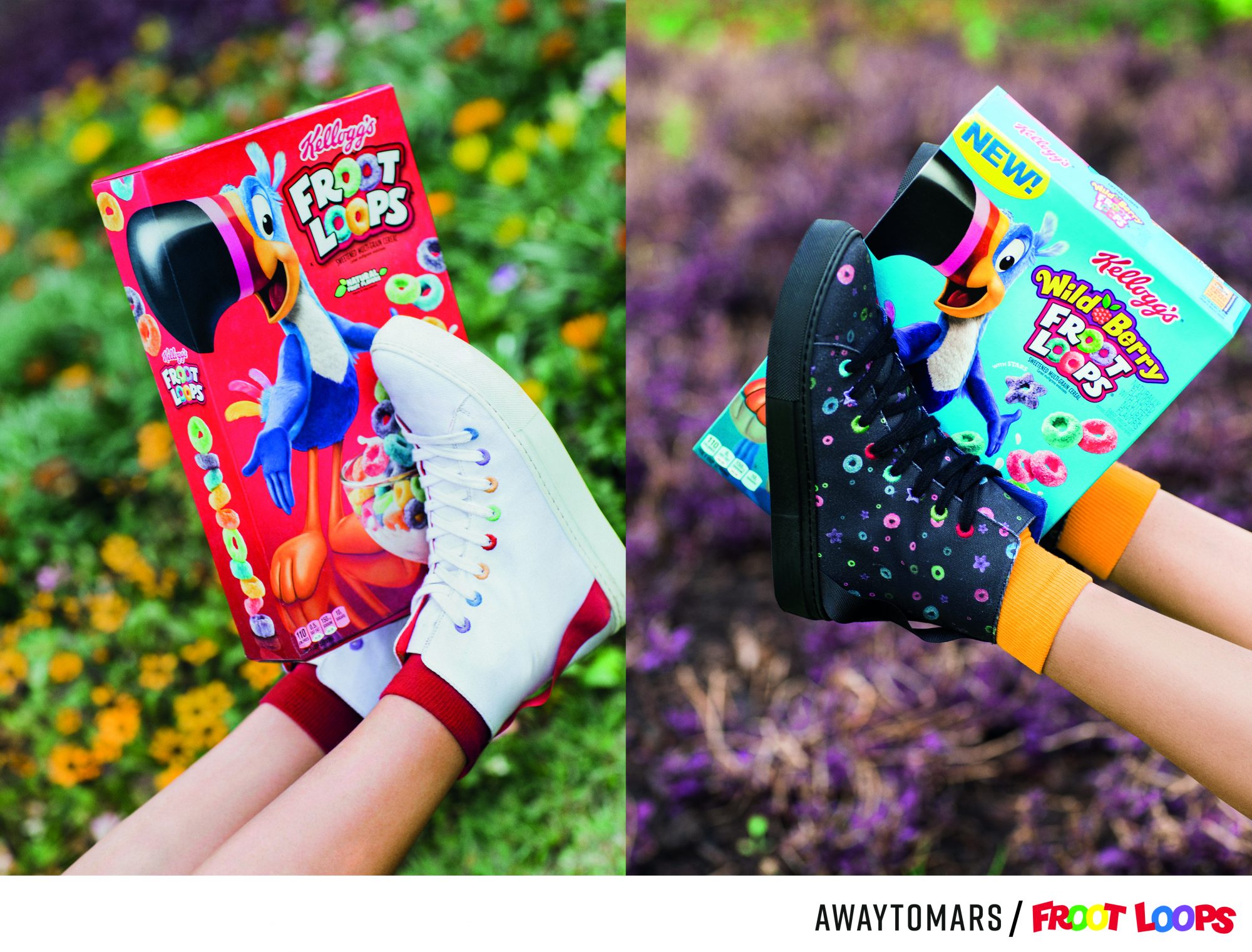 Ready to shop? You'd better hurry, because we have a feeling these pieces aren't going to last long.