Froot Loops cereal is getting a makeover for the first time in 10 years
Kellogg's announced today, May 15th, that our childhood favorite cereal, Froot Loops, is getting a facelift. Don't worry — the OG Loops aren't going anywhere. Instead, Kellogg's is introducing a flavored Froot Loops spinoff, which will be the brand's first new flavor in 10 years.
Please welcome to the cereal aisle Kellogg's Wild Berry Froot Loops — a brand new flavored bunch of red, blue, and green loops paired with a purple star. Ooh, aah!
"Our colorful loops are both beloved and iconic, and now fans will have a new way to do 'Whatever Froots their Loops' throughout the day," Teresa Lindsey-Houston, senior marketing director for Kellogg's Morning Foods, stated in a press release.
Kellogg's says the Wild Berry Loops are tangy yet sweet, and offer up a completely new taste for Loops fans to test out. They're berry-licious, and when matched with milk, they'll zest up your morning and set your summer day off right.
Obviously, no facelift was needed for Toucan Sam. He's perfect just the way he is. Never change, Sam. Never change.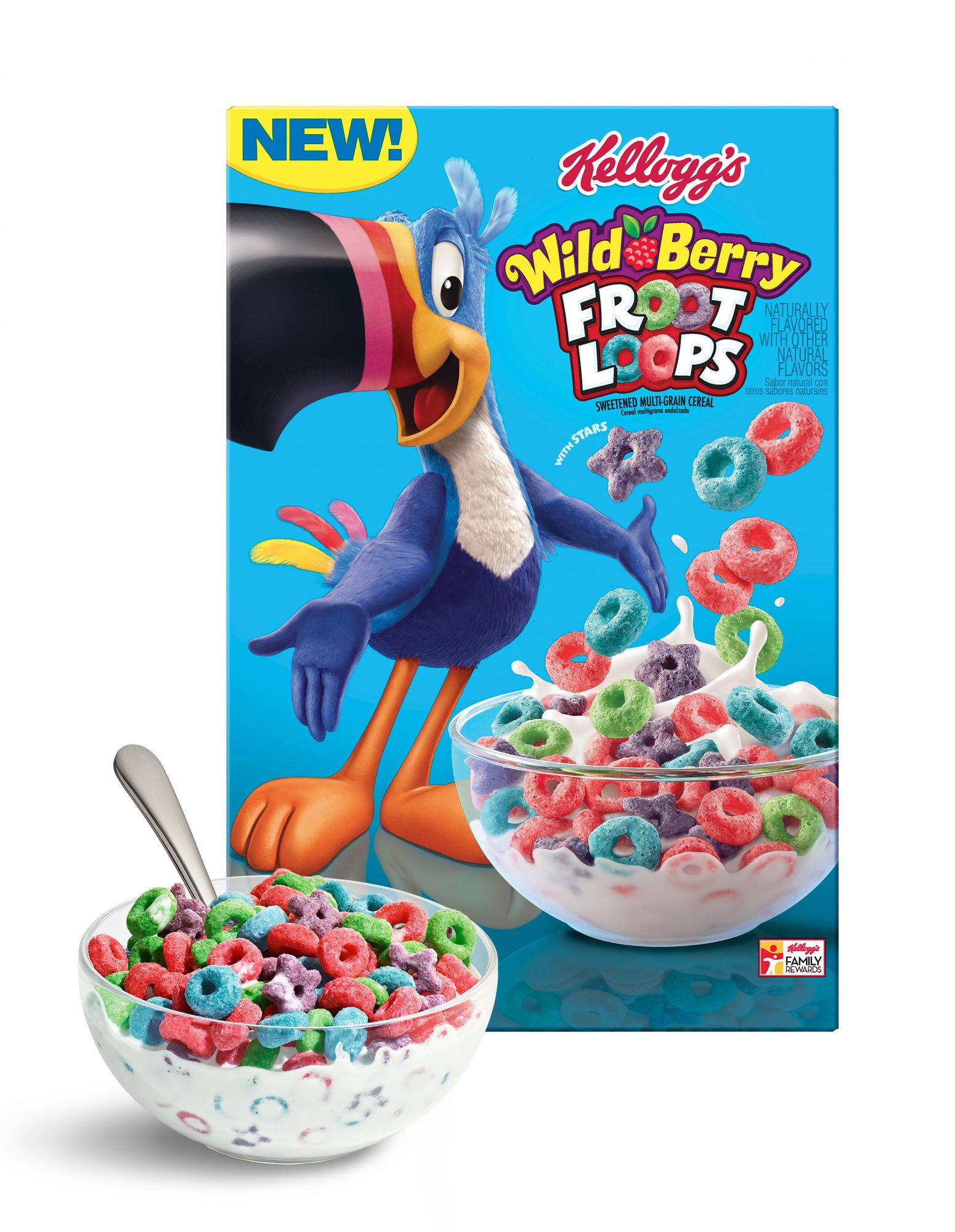 The Wild Berry Froot Loops also inspired the Awaytomars x Froot Loops collaboration. The clothing brand teamed up with the Kellogg's cereal to create a fashion capsule collection partly inspired by the new Loops.
Fans were also involved in co-creating the fashion line with Awaytomars. We cannot wait to see the finished products when they're released later this summer.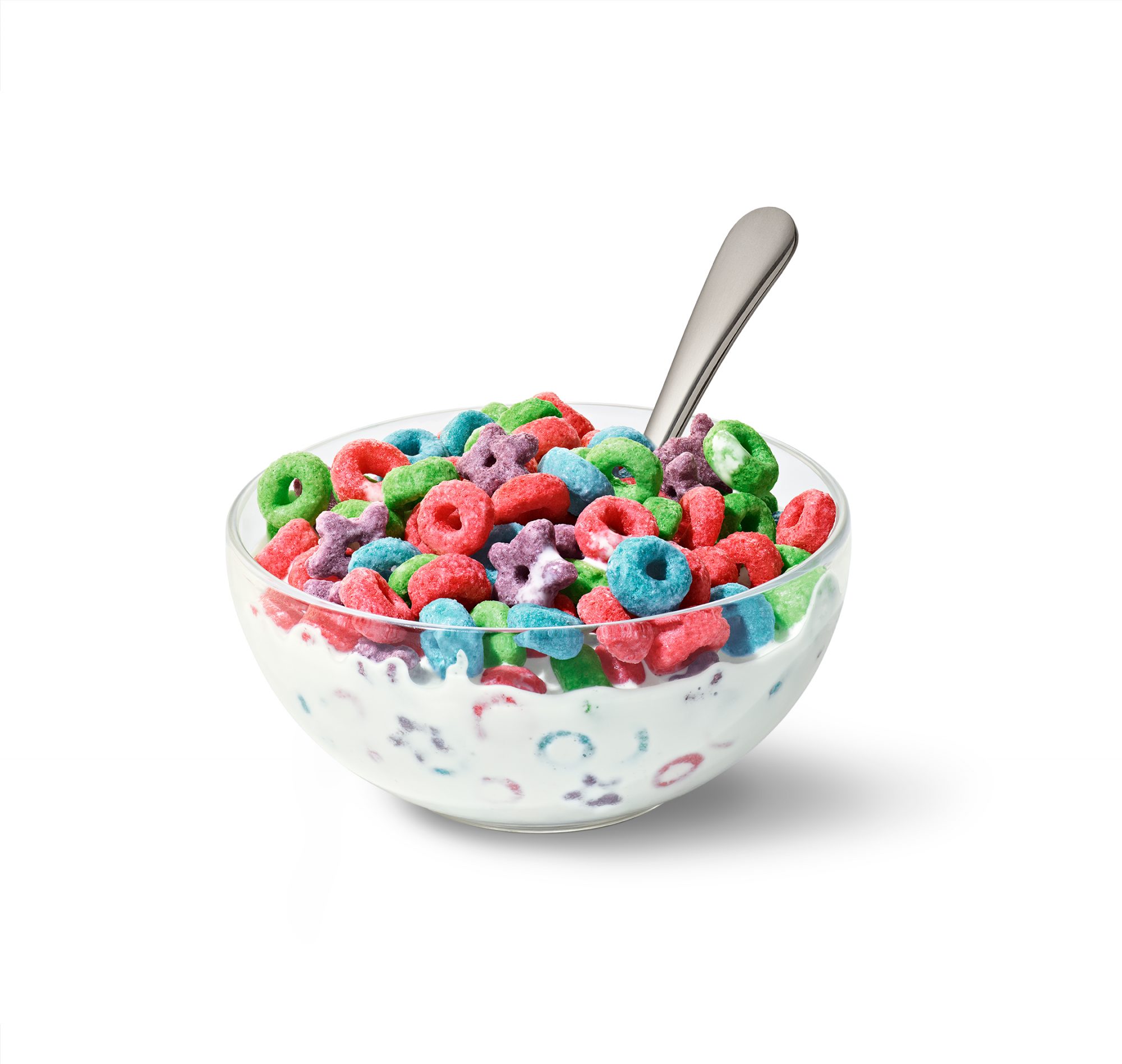 Check your local grocery store in the coming weeks to try Wild Berry Froot Loops. We have a feeling they'll absolutely Froot your Loops.