This somewhat impractical furniture trend is BLOWING UP on Pinterest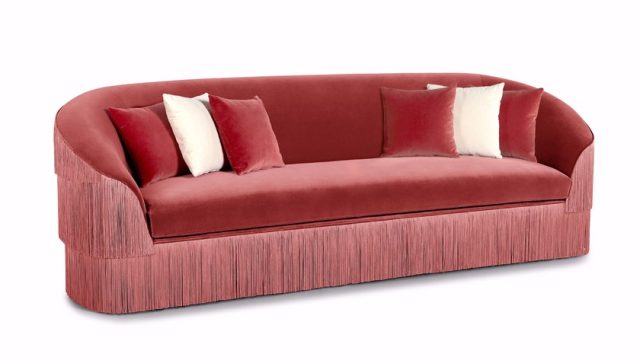 Ah, Pinterest. The destination we happily visit to fall down the rabbit hole of, well, pretty much anything. Whether you're searching for an easy DIY project, wedding dress styles, or popular nail polish trends, Pinterest has it all and you can spend hours pinning away. The site just released its 2018 Home Report, listing the top trends of the year, and there's one home trend we weren't exactly expecting.
With more than 14 billion (not million, but billion!) home ideas, Pinterest users naturally turn to the visual site for serious inspo. We all know about print mixing when it comes to our clothing, but Pinterest users are also apparently all about the texture when it comes to home decor as well. Searches for wool and leather were up by 168% and 212%, respectively.
But there's a home and furniture trend that saw a nearly 300% spike in searches — fringe.
This year's pinners are searching for fringe furniture 275% more than in 2017. Who knew?
After seeing some of the images, though, we can totally see why people would love this trim. It's gorgeous, if slightly impractical, but a beautiful way to boost your home style.
 Now this is a chair.
The double fringe cushion is too adorable for words. 
If this was our couch, we don't think we'd let anyone sit on her.
Have you seen a prettier lamp? Don't think so. 
Or maybe in a blush pink tone?  
These lamps will dress up any office space. 
This poof with the fringe is almost too cute to sit on. 
A chair like this needs her own Instagram account.
A more practical way to add a bit of fringe to bare walls or even the door knob.
There you have it: fringe furniture. Get into it.