#FriendshipGoals: Jenna Dewan Tatum teaches Anna Faris how to dance
First of all, how did we not know that Anna Faris and Jenna Dewan Tatum are friends?! Secondly, how did we not know that they're friends who like to dance together?
For this week's Anna Faris is Unqualified podcast, the two women met up and things got choreographic. At some point, it seems that the dynamic duo pulled out pairs of sky-high heels and, with Jenna as Anna's teacher, decided to dance around a table.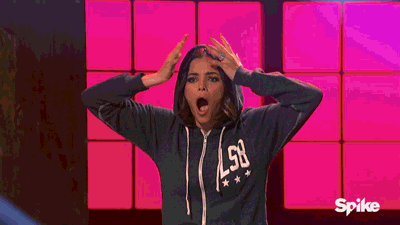 Considering that she began her career as a backup dancer for Janet Jackson, we have a feeling that Jenna knows what she's doing when it comes to all things dance-related. Plus, in the movie Step Up, her character taught Channing Tatum's character how to dance and the two ended up married in real life. So basically, Jenna is more than qualified.
In the video that was posted after the fact on Instagram, Jenna appears to be offering Anna some advice before they both start singing "Somebody Who Loves Me." On her own Instagram account, Jenna revealed, "Things definitely get a little silly when Anna and I get together." (So this isn't the first time this has happened?!)
Plus, during the actual podcast, Jenna talked about what it was like when she and Channing met Anna and her husband Chris Pratt for the first time. "I met you guys and I was like, 'They're another real couple," Jenna said. "Like we're in this weird world of Hollywood, but we're just normal people with normal lives. I just feel that from you guys. Channing and I are just those friends who are always like, 'Can we hang out with you guys?'"
Can you imagine what that double date would be like? Chris Pratt, Anna Faris, Jenna Dewan Tatum, and Channing Tatum? All in one room!? It's almost too good to be true.