Friends who swipe together, stick together: How my best friend helps me navigate online dating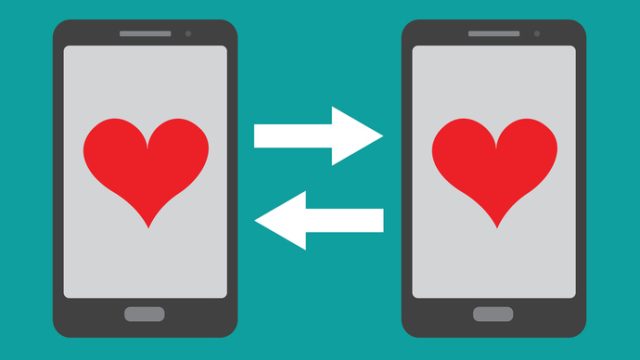 I sat on our hand-me-down couch as Sarah, my roommate and best friend, sat across from me, chanting, "Do it! Do it!" She was encouraging me to download a dating app. I had heard horror stories about dating apps, but I'd also witnessed long lasting relationships grow from them. Her positivity and excitement convinced me to press "Install," and I waited for the app to download onto my screen.
I hit the gas pedal by downloading the app, but Sarah jumped into the driver's seat full throttle, creating my account and profile for me. Sarah had already been on the app for a while before I joined the rest of the singles in my generation, so she was extremely qualified to be my guide for this online dating journey. She began by explaining the basics: how to match with guys, where to change my settings about what I'm looking for in a match, and most importantly, what photos to pick and what my bio should say. I felt extremely grateful that my guide was also my best friend. She knew all my good characteristics, and had no problem sharing them for me.
Sarah curated my profile to perfection, picking a range of photos: travel shots, full body pictures, a close-up selfie, and — of course — a photo of the two of us. She wrote a bio that was perfectly witty, short, and sweet. The reasoning for the ''less is more bio," she said, was to leave the personal questions for when I start chatting with my matches.
Her expertise, coupled with our strong friendship, meant that my profile reflected me authentically — something I know I would have been too nervous to make happen on my own.
The first real connection I made on the app was with a boy named Brent. He was sweet, positive, and the perfect person for me to meet as someone new to online dating. He messaged me every morning, took me out for ice cream on our first date, and complimented me often, which I started getting comfortable with. During the time I was talking to Brent, Sarah matched with a guy, too. Our two matches were extremely different, but Sarah and I bonded over our similar situations. Both relationships lasted for a short time, ending for various reasons — but Sarah and I grew closer as we both navigated these connections that had started virtually.
I thought this journey would be solely about finding love on a dating app — but in reality, it has also strengthened my friendship with Sarah.
Among the married and coupled-up friends surrounding us, we are single. And I have found that online dating can be extremely positive in a lot of ways, and negative in many others. Sarah has been there for me every time I've been unmatched, every time I've come home from an awkward date — and she's been there for me during the ultimate dating downer: getting dumped.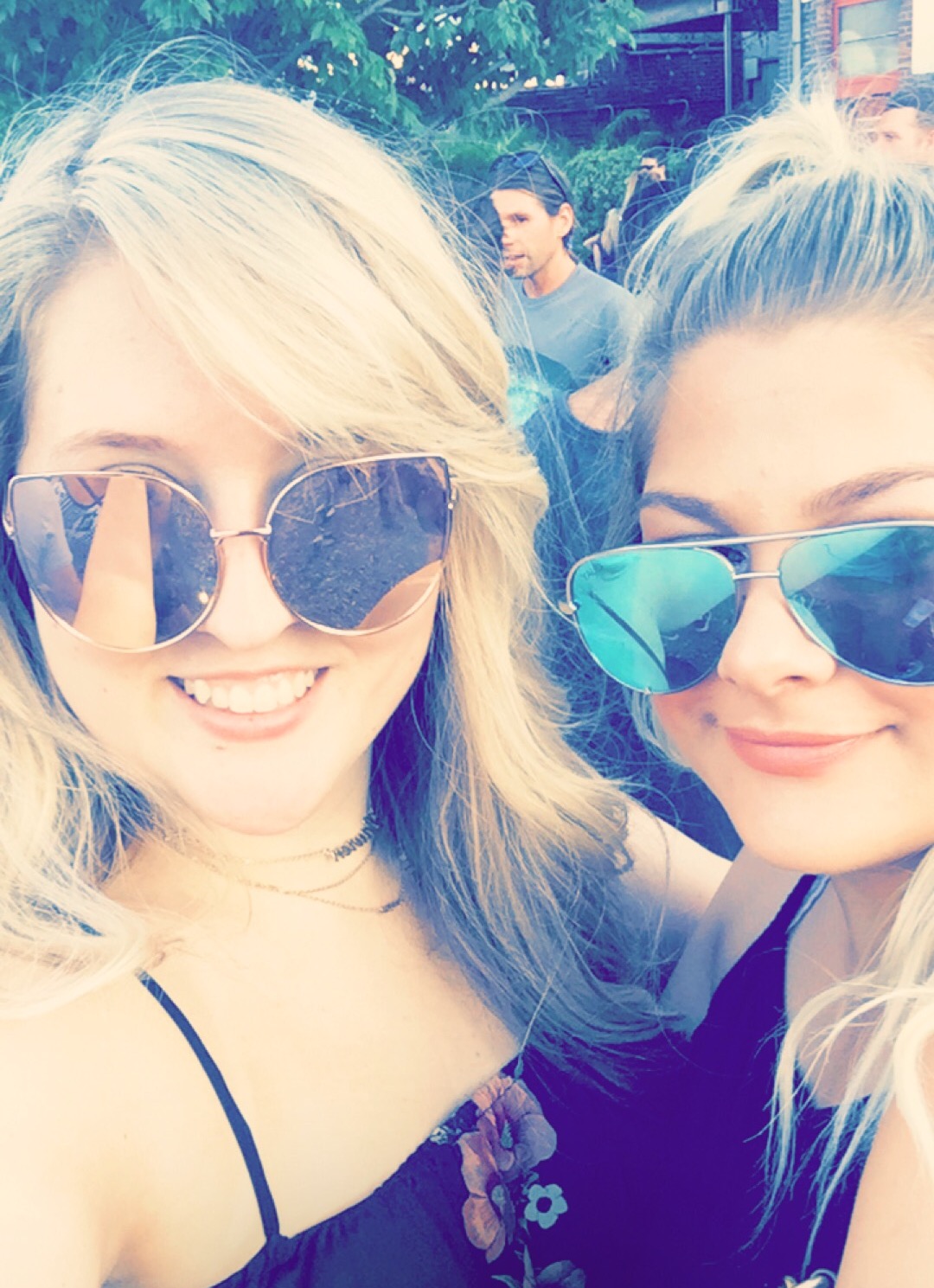 During this process of going on dates, messaging guys, and swiping among hundreds of dudes, I have read countless kinds of bios — some witty and cute, others empty or boring, some just purely entertaining, some offensive:
"Looking for a friend that likes to get eaten out. Midwest raised, desert living for less than a year. Gym Regular," "White rapper. Too busy for you. Message me if you like orange juice in your tequila and it doesn't burn when you pee."
I usually send these kinds of bios to Sarah and we have a good laugh, but every so often, I start feeling down. Then, I can't help but think of that Sex and the City episode where Miranda says she fears that men who are still single at their age are bad guys, and it's just Darwinism weeding them out. When that episode creeps into my brain and I start questioning the entire online dating world — including the bad bios and guys that won't commit — Sarah always brings me back from my self-destructive thought process.
Now, I understand that each online connection with a new guy is helping me grow, helping me learn what I desire in a relationship — but in reality, dating isn't glamorous.
It has been exciting, and awkward, and often heartbreaking. Having my best friend by my side while online dating helps me feel less crazy. The bad or awkward moments can become funny stories to share with each other. Whenever I'm sad about dating, Sarah helps me remember not to give up on love. From the funny fuckboy memes we text each other to pre-date pep talks and post-breakup therapy sessions, our friendship is why I've survived the non-glamorous parts of the experience.
I downloaded an online dating app to find love; I am still searching for that. But what I do know is that I'm not alone. I have a good friend by my side, walking a similar journey in the world of online dating. I feel stronger knowing that she is my cheerleader, encouraging me to maintain my standards and convictions as I try to find love among all of the unsolicited dick pics sent my way.