There's going to be a "Friends" musical parody, because dreams do come true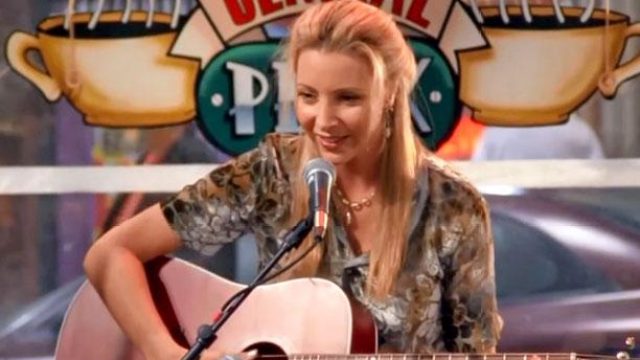 Friends ran for 10 seasons and over the course of 236 episodes, and not once did they ever break out in to song (Phoebe is another story). So if you've been waiting your whole life to watch an episode titled, "The One Where They Sing," you're in luck. It's actually happening.
Following in the footsteps of all the other unauthorized musicals — like, Full House, The O.C., Cruel Intentions — this summer, Friends: The One Where They Sing (The Unauthorized Musical Parody) is becoming a reality. Put on by the MCL Chicago theater group in, obviously, Chicago, the show will run through the summer and touch on some of the BEST Friends moments, via song and dance.
Before you start getting too excited about seeing Monica and Richard duet, or a showstopping musical number involving Mike Hannigan, the 90-minute musical is only going to focus on the first season of the show. But! That still means we're going to get Chandler's favorite, Janice, an appearance from Gunther, and of course, Naked Guy from across the way. And according to the cast listing for the show, Naked Guy will also double as Fat Monica, so that's going to happen (even though that Big Reveal technically doesn't happen until Season 2, we'll let that slide).