Stop Searching, Because We Found the Best Halloween Costume for True Friends Fans
There's a giant turkey involved.
We've come to rescue you from your pre-Halloween panic. Look no further for the perfect costume, people. Your search is complete. This Friends-themed Halloween costume is one you can pull out of your closet year after year, and it will never go out of style. In fact, you can even throw it on at Thanksgiving, if you're the clown of the family.
Firebox is selling a Giant Turkey Mask, and if you're a true Friends fanatic, you know exactly what we're talking about.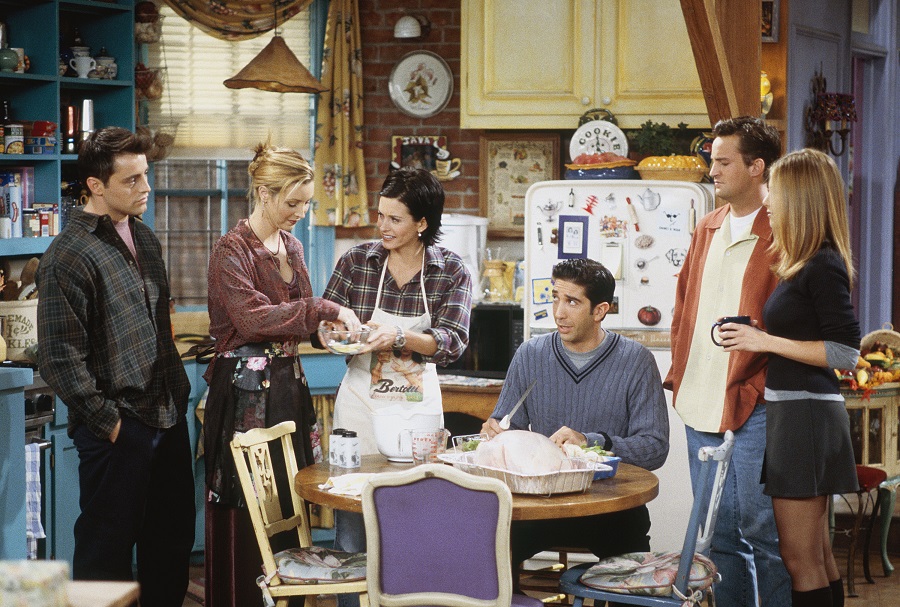 For just $40, you can attend that upcoming Halloween party in your datebook dressed as Monica Geller in the Season 5 episode, "The One With All The Thanksgivings." In this episode, which aired in 1998, first Joey's then Monica's head ends up inside a raw turkey, which she accessorizes with a fez hat and oversized sunglasses. Chandler then lets it slip that he loves her while Monica's wearing the turkey contraption.
It's a classic Friends scene that *literally* everyone knows. Therefore, this costume is an instant hit and contest winner. Plus, it's a quick, last-minute Halloween costume you can just throw on with a green shirt.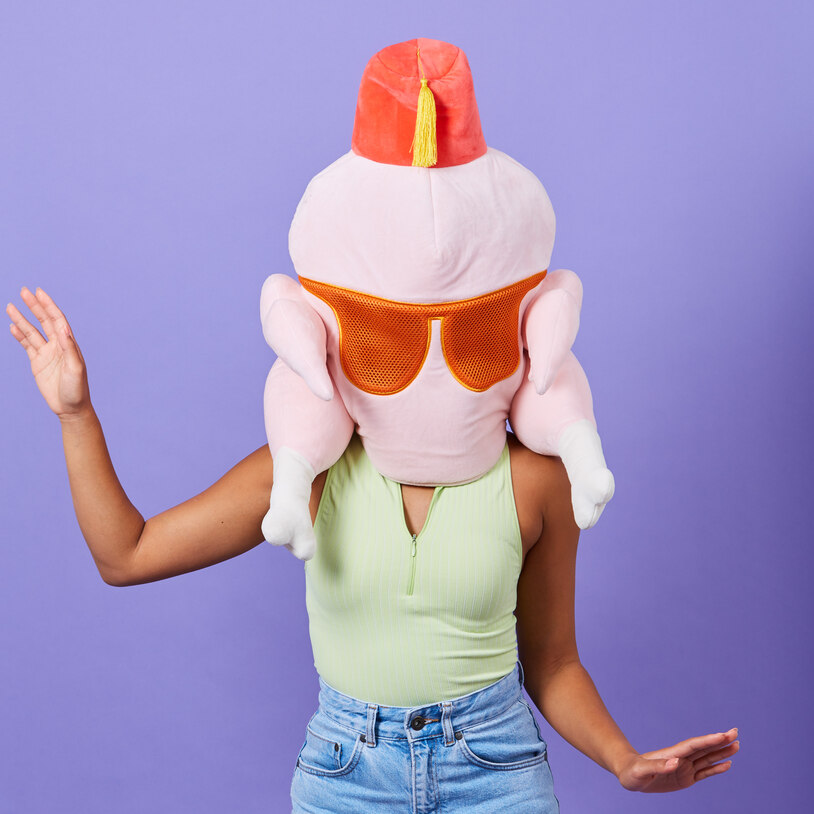 Giant Turkey Mask
$$40
Shop it
Firebox
The Giant Turkey Mask is "guaranteed to trigger accidental confessions of love," Firebox writes, and is "by far the funniest way to apologize to your mates." Furthermore, you'll be able to "shimmy your way back into their good books," according to the site-you know, if you cut off one of their toes by accident.
TBH, we're sold.
Order this mask before Halloween hits (and before the mask goes out of stock). Our Halloweens, Thanksgivings, Christmases, and even birthdays all just got a lot funnier.