A Friends eyeshadow palette exists-and yes, there's a shade called "We Were on a Break"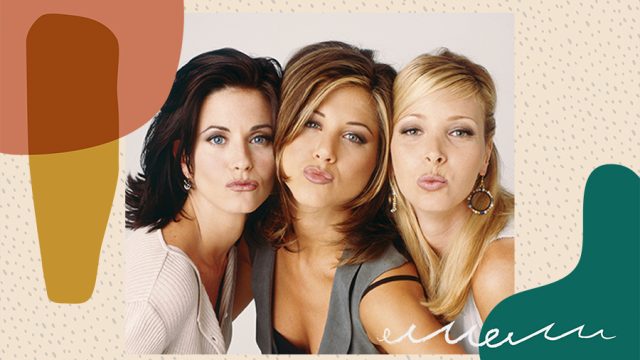 Here's something we didn't know we needed until right this second: a Friends eyeshadow palette. Now that we know it exists and it's currently on sale for under $14, we need it in on our makeup vanity, in our lives, and never out of our sight now.
Hot Topic is currently selling the cruelty-free palette over on its website, and it's truly making our day right now.
The Friends eyeshadow palette itself is filled with an array of glitter and matte shadows, all named with iconic phrases from the hit '90s show.
There's a shimmery pink called "Pivot," named after the absolutely insane episode in which Ross, Chandler, and Rachel attempt to bring a sofa up an apartment stairwell. And then there's "It's a Moo Point" (an inky black), "Miss Chanandler Bong (a glittery brick red), and, of course, "We Were On A Break" (a shocking, shimmer purple).
As if the colors and their respective names weren't enough to make any Friends superfan freak out with excitement, the palette is also decked out in '90s-inspired doodles including the opening-credits fountain, Phoebe's guitar, smelly cat, and NYC taxi cabs. The mirror in the palette also asks the user (and please read in Joey's voice), "How you doin?"
Shop the Friends eyeshadow palette here:
And if you're like, "Wow, this is great and all. But I wish I had some Friends-themed brushes to apply these colors to my face," then you're in luck. Hot Topic is also selling a Central Perk-embossed brush kit.
For less than $20, you can pick up four synthetic makeup brushes—a powder brush, eyeshadow brush, angled eyeshadow brush, and blending brush—so you can expertly blend "Coffee" into "You're My Lobster" in your crease, and fluff a bit of "Chick" into your inner corner.
Shop the Friends makeup brush set and holder below: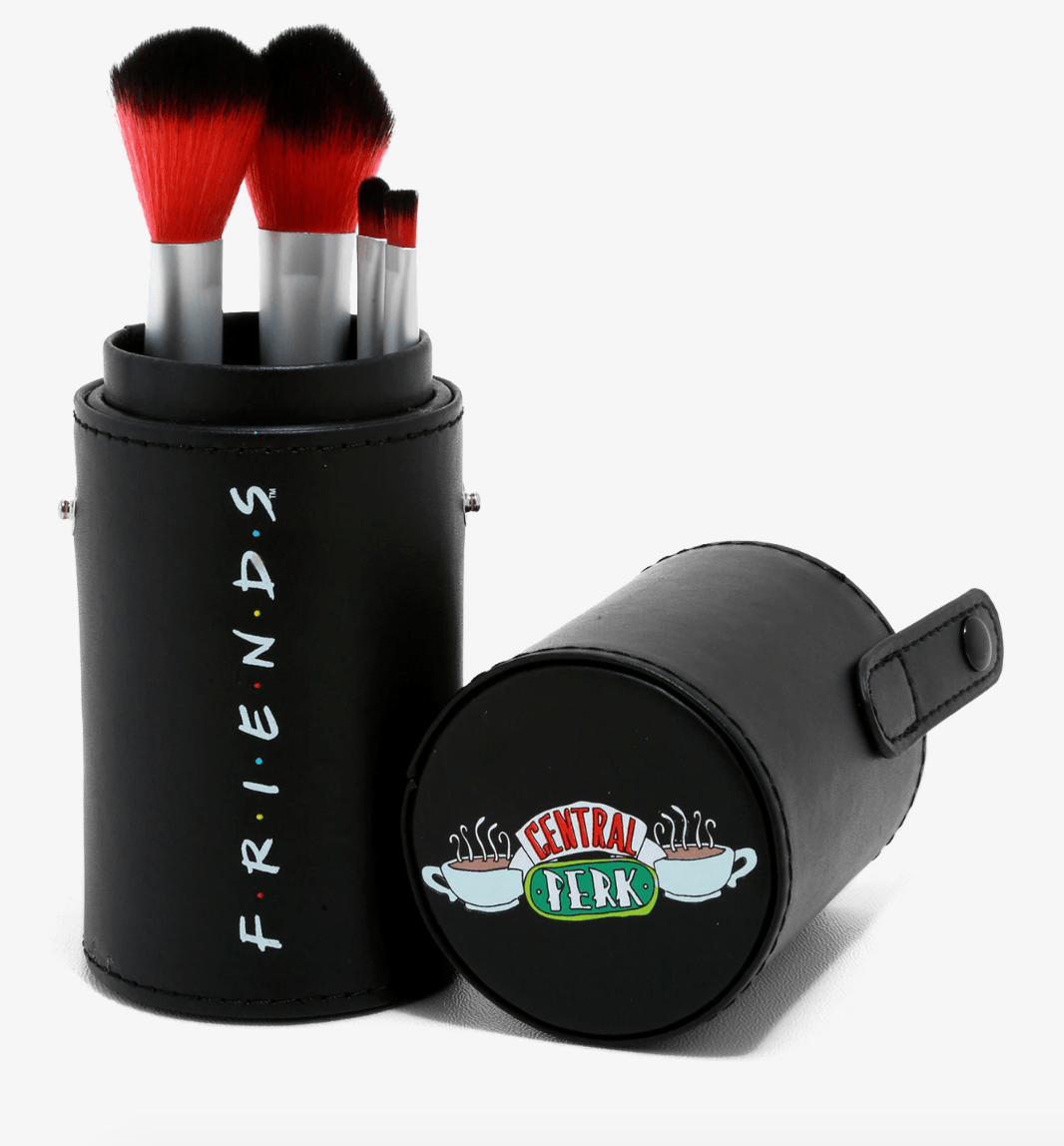 If you want to get your hands on one or both of the above Friends makeup merch, we recommend you act now. They're already 20% off, and going fast. We honestly might buy the entire stock because we already know we won't be able to get enough of "Regina Phalange."