Friends co-creator Martha Kaufman revealed her favorite episode, and we're nodding our heads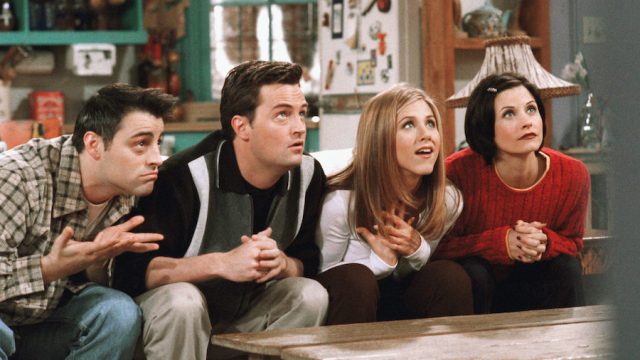 Rachel makes a meat and jam trifle. Monica tries to seduce Chandler with Vicks VapoRub. Ross finally finds out how Rachel feels about him via drunk voicemail. Phoebe turns 31, and Joey gives her that one perfect kiss. These are all moments from some of our all-time favorite episodes of Friends. From pivotal plot points to some iconic lines ("Could I BE wearing any more clothes?"), every moment brought us in a little closer. And though it seems nearly impossible to narrow the 10-season show down to just one quintessential episode, Friends co-creator Martha Kaufman just did exactly that. (This episode made our list too, just saying.)
Kaufman told Vulture at the Producers Guild of America Awards that her favorite episode is "The One With the Embryos."
For her, that's the episode that "really says it all." She also called it "iconic," and of course, we agree. The title refers to the successful embryo transfer and Phoebe becoming pregnant with her brother and his wife's child. As Kaufman told Vulture the episode "had heart, it was funny, it was emotional." But no offense to Phoebe's future triplets, this plot takes the backseat in our humble opinion.
What really solidifies "The One With the Embryos" as a series-defining episode is the trivia game. Competing for the better apartment, Rachel and Monica take on Joey and Chandler to see who knows who better in a game hosted by an over-eager Ross. We learn how much the friends know about each other, from Joey's imaginary space cowboy friend to Rachel's actual favorite movie, Weekend at Bernie's. We also learn what they don't know about each other, like Chandler's job title, though Rachel was pretty confident with her guess of "transpondster."
Kaufman also spoke about that reunion all us die-hard Friends fans have been campaigning for.
She didn't give a clear answer about whether or not it'll happen, but she explained exactly how she would want it to happen, if it does.
"If it were the right thing, if it were the six of them together reflecting, talking about their experiences, and the episodes, then I'm totally behind it. Nothing scripted. We will not do anything scripted," she told Vulture.
While the show may be flawless in fans' eyes, Kauffman admitted she still has notes: "Every time I watch an episode, there's something I'd like to change."
So we'll keep on waiting for that reunion, but in the meantime, we'll be spending our day still upset that we can't currently stream "The One With the Embryos" on Netflix.