Frida Kahlo filled in her famous unibrow with this drugstore brand's eyebrow pencil
The legendary Mexican artist, Frida Kahlo, has been popping up in the news in recent weeks, putting this beloved feminist icon back in the spotlight where she belongs. One of the reasons we're seeing more of Frida Kahlo in the cultural zeitgeist is that for the first time in history, her personal and intimate belongings, including her go-to eyebrow pencil, will be shown at the V&A Museum in London, according to The Guardian. It's the first time they've ever been displayed outside of Mexico.
Clothing, jewels, makeup, and Frida Kahlo's famous red leather prosthetic will be part of this historic exhibition, starting in June. The beauty lover in us is thrilled to get a look behind the curtain of Frida's bold, beautiful aesthetic. The Guardian reports Frida used Revlon's ebony eyebrow pencil to fill in and emphasize her unibrow. She also used Revlon's lipstick in the shade Everything's Rosy.
It may surprise some that Frida tended to her famous unibrow, but it makes sense to us that she would be deeply purposeful when styling her brows. Frida's artful rebellion extended from her paintings to her own personal aesthetic. Her appearance was a strong statement in a time when women — especially Latinxs — were expected to be supportive wives and little else.
If you find yourself in London anytime soon, you won't want to miss the chance to get a glimpse of Frida Kahlo's precious belongings.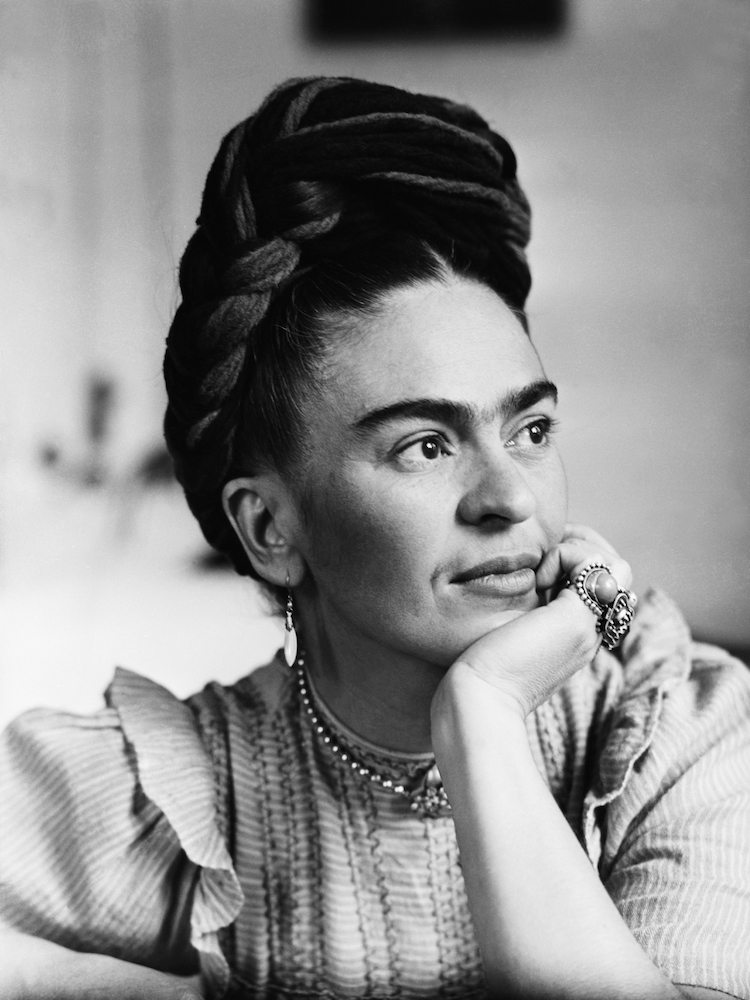 The Guardian reports that the exhibition in London marks the first time these items will be shown outside of Casa Azul — Frida Kahlo and Diego Rivera's home outside of Mexico City — where they've been hidden away for over 50 years.
Alongside the Revlon brow pencil, the exhibition also features Frida's hot pink Revlon cream blush and iconic red lipstick.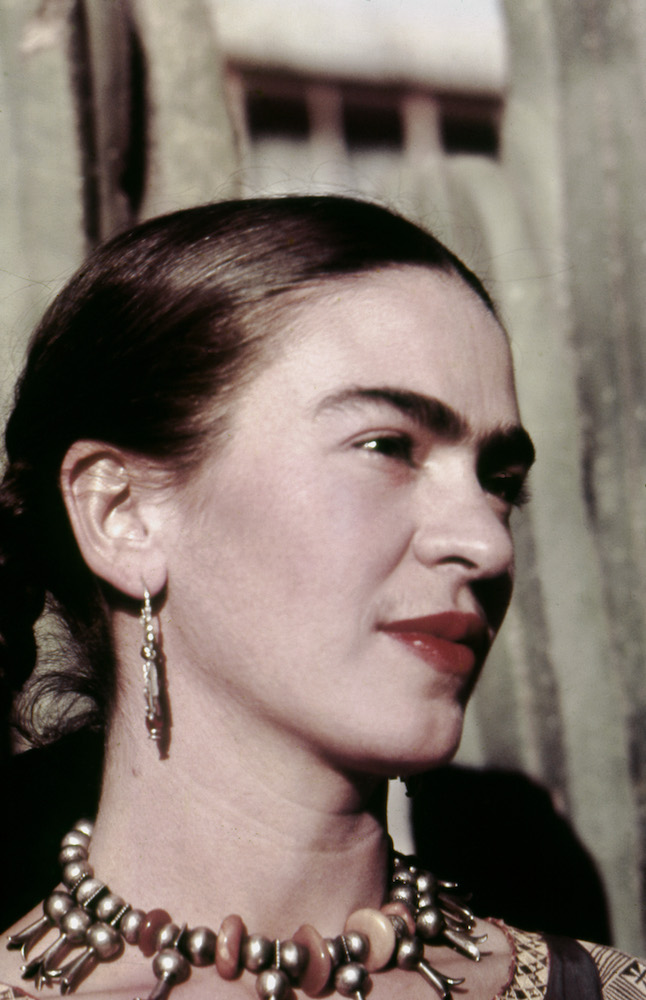 Frida Kahlo's possessions tell the story of her life. She personalized them and used everything with intention — whether that was to send a message to others about who she was or to remind herself of her own strength. What a great opportunity for art and beauty lovers alike to get a peek into her world.