This Frida Kahlo makeup line will help you highlight like an artist
Frida Kahlo was more than just a painter — she was a revolutionary. The artist created a surreal world from her bed, painting through injuries that affected every aspect of her life. Yet she still managed to challenge the status quo and fight for what she believed in, all while cementing herself as one of the most famous surrealist artists in history. Not half bad, if we do say so ourselves! Frida inspires our spirit and now, Frida Kahlo makeup is available on Amazon to help you highlight your best self, all with the spirit of Frida, of course.
Anisa International has released a 3-piece makeup line inspired by Frida and it's sure to make your makeup counter even more beautiful. The collection includes a highlighting brush, a kabuki brush, and a four-piece brush set so you can channel Frida's inner radiance on the outside.
While the products themselves would upgrade our makeup game, we're really here for this beautiful packaging. Of course, Frida's there, with her unibrow and a flower crown of red roses in full-force, looking striking. The packaging also features roses, birds, monkeys, and watermelons, all of which surround Frida's bust.
Since this collection costs between $26 and $45, it seems like we finally have an excuse to treat ourselves.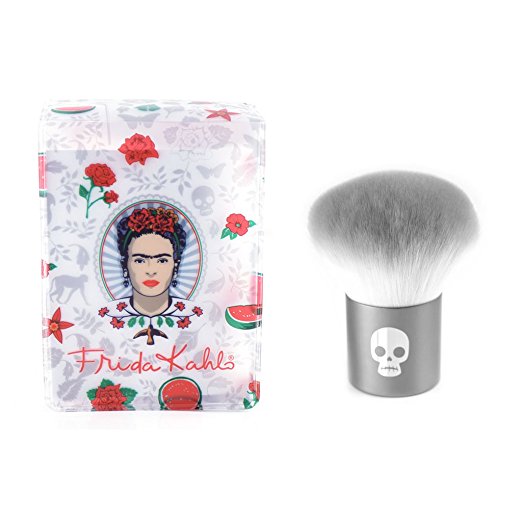 Can we have one of each?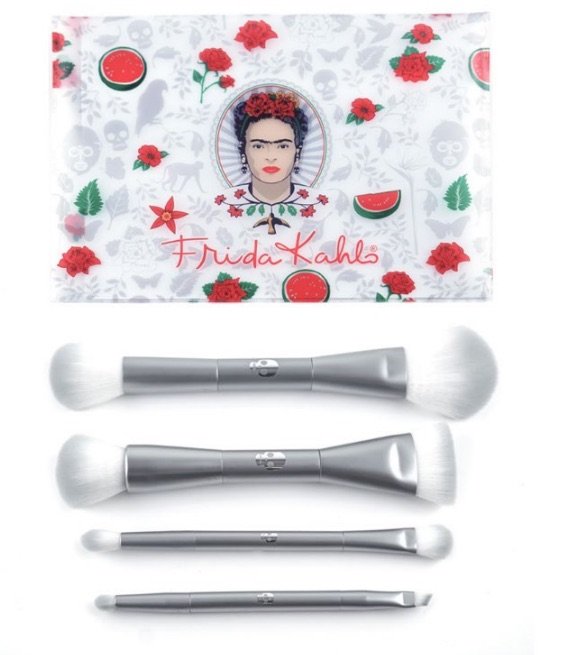 Your makeup brushes have never looked more inspiring, or more portable!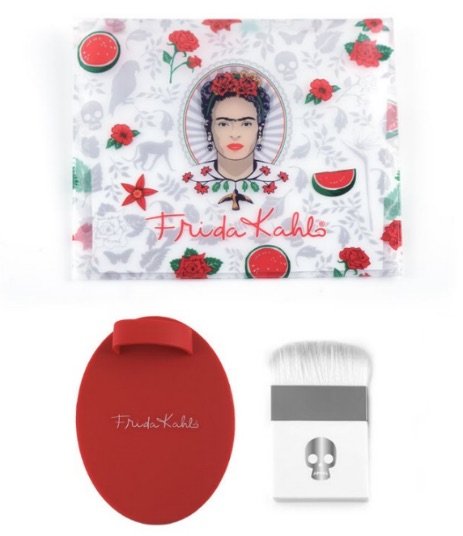 What we're really here for is the highlighting brush. With a few swipes of our favorite highlighter, we'll be glowing like Frida in no time. So grab your pet monkey and your favorite red lipstick because — when Frida calls, you answer!