Frida Kahlo action figures exist, and they smell like wild roses!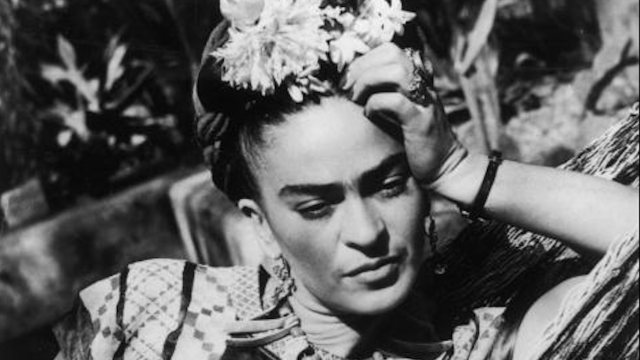 So we may be "adults" or something, but that doesn't mean we don't like to coo over action figures. After all, we're still kids at heart, right? Even if action figures may not be your thing, we'll bet you'll rethink that, too, when you see these Frida Kahlo action figures. YES, really.
The Mexican artist has been immortalized yet again, but this time in the likes of plastic.  And these action figures are coming soon, thanks to Today is Art Day, who set up a Kickstarter that's already surpassed its goal.
The action figures feature Frida in a colorful ensemble, with her signature floral crown and unibrow in all its glory. BONUS: The floral crown actually smells like "wild roses," so its almost like Frida is actually with you (sort of!).
The figurine also features a monkey on Frida's back, since she had two as a pet, and a detachable surrealist-style heart, which is a motif in many of her paintings.
This beautiful tribute to Frida is part of the brand's Art History Heroes Collection — or as we like to call it: the Shero collection. According to Popsugar Latina,  Beatriz Alvarado, the head of international affairs at the Frida Kahlo Corporation said in a press release that,
"We're dedicated to educating, sharing, and preserving Frida Kahlo's art, image, and legacy. This Frida Kahlo action figure project aligns with our mission and so we choose to support it."
If you want one of these action figures for your own (and we know you do!), then you'll have to donate $30 to the Kickstarter and wait until September to get your hands on one. But honestly, these are so perfect, we think they're worth the wait!