Constance Wu just explained what makes "Fresh Off the Boat" such a special representation of Asian Americans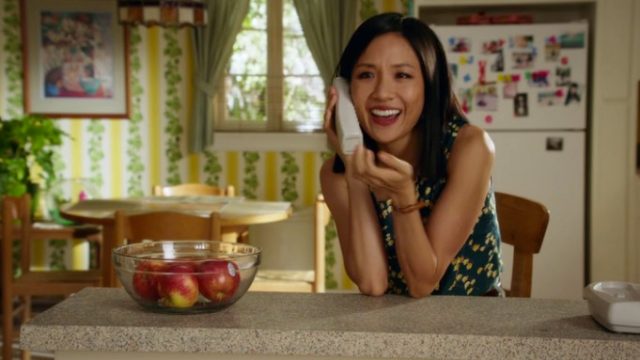 When we think about ABC's Fresh Off The Boat, we might immediately think about diversity awareness or racial education, and that's good, because Constance Wu says the show is doing really important things in those areas.
In an interview with Southern California Public Radio this week, Wu explored the show's contribution to the conversation about Asian Americans on film and screen. She remembers her early days as an actress, and all the rejection that comes with it, and she just assumed it was because of her how she looked, not her race.
"You're constantly told – white, black, Asian, whatever – 'Oh, you're not thin enough' or 'You're not tall enough,'" she says, "so much so that you think, 'This is just my problem. I need to get over these things.'" But it took the popularity of the show to make her realize what it meant to have sitcom exclusively about the Asian-American experience.
"Fresh Off the Boat is very special because we very much are American," she says, "yet we do not work from the construct that the 'white' framework is the norm and everything else is a deviation. This is our story."
Audiences have really connected to Fresh Off the Boat's honesty about the blending of cultures, and so many of the jokes have to do with the clash the Huang family feels. It hits a lot of universal themes, making it relatable all around, while staying true to the .
Wu is so right that Fresh Off the Boat is starting important conversations and helping viewers of all races and ethnicities rethink what it means to be an American. This is a huge deal for a sitcom on a major network to make such a difference in the way we view our own culture.
Listen to the entire interview from 89.3 KPCC here, and watch Fresh Off the Boat Tuesdays at 8 p.m. ET/PT on ABC.