Say goodbye to "French girl" fashion — the newest style trend is "Italian man"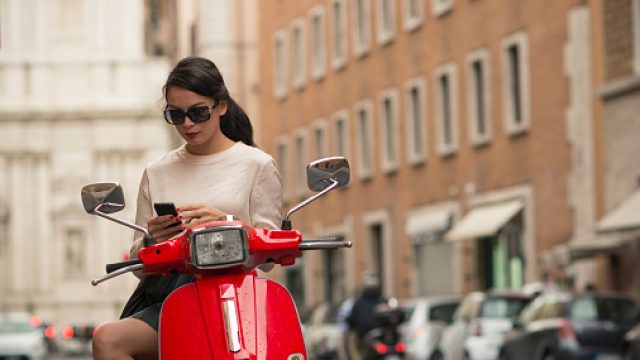 When you think of being fashionable, it's likely that one of the first words that comes to mind is "French." "French girl fashion" is the epitome of style; it's what we all secretly aspire to every time we pull on a pair of jeans in a dressing room. But it looks like the new look to aspire to is no longer French girl, but "Italian man" fashion. Who knew?
You know the look: It's colored pants, cute leather loafers and no socks, an easy-breezy top, and of course — great accessories. Basically, just channel your inner Roman man, biking through tiny alleyways, looking fly AF. It's all about quality, great tailoring, great leather. As Vogue describes him:
"He is loyal to local heritage brands, favoring the classic silhouettes and leather goods of Gucci, Salvatore Ferragamo, and Prada, yet, he is also a fashion risk-taker."
Ah yes, you know the look.
Like this guy.
Or him.
https://www.instagram.com/p/BLqF0CfAfRY
Whereas French girl fashion aspires to look as relaxed as possible, yet still put together, Italian man fashion is a little more deliberate.
Here's some inspo…
https://www.instagram.com/p/BZXj2XnHjJz
You get the idea. So the only question left is whether or not Italian man fashion will be as elusive  as French girl fashion is to attain without actually going to Paris and living there for a decade before finally getting it.
To nail the French girl look, Lindsey Tramuta writes in Glamour that the there are some things to remember when trying to dress like a Parisian:
"Color isn't verboten, it should simply be incorporated tastefully into an outfit, usually with accessories; go with what fits your body and skin tone, not what you wish you could be wearing; mix high and low —investment (and durable) items like handbags, shoes, pants, and jackets with more affordable tops and trend-driven add-ons."
Aside from the minimal color — Italians love going bold — the same can be said of Italian style, too. So go forth and try on as many colored pants as you can, and go easy on the socks. Channel that inner Italian dude.