French Connection brought back that edgy "FCUK" logo we all wanted in high school
Remember those "fcuk" shirts that you really wanted in the '90s but your mom wouldn't let you buy? It's finally time to reclaim your agency over your choice in logos, because U.K.-based global retailer French Connection launched a dedicated FCUK brand today, October 25th. It's finally time for you to snag a tee of your very own.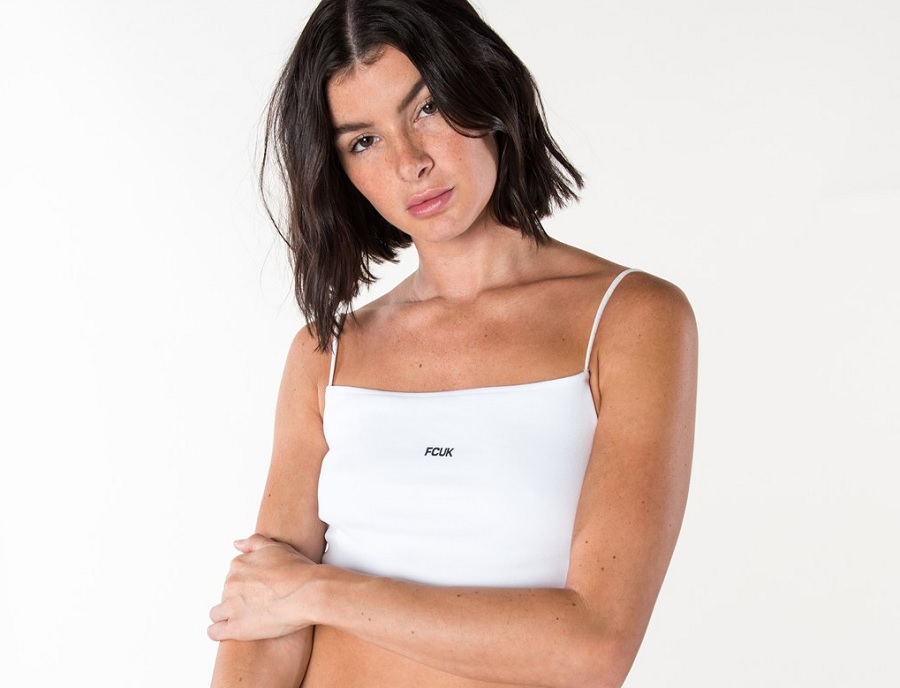 The spinoff brand is available at fcuk.com and at select retailers. And the FCUK Instagram is already flooded with pics of its very millennial/Gen Z update.
There are minimalist, gender-neutral basics like tees, cropped tanks, crewneck sweatshirts, hoodies, and beanies in brights or black-and-white palettes, all of which boldly bear the brand's logo.  We also spot nylon warm-up suits, denim jackets, and a very on-trend bra-and-mesh-cropped-long-sleeved-top combo. Basically, if a Gen Z street-style influencer would wear it with cargo pants and a crossbody fanny pack, FCUK is making it.
This isn't the first time French Connection has resurfaced its once-controversial logo — which, we should note in case you missed it, stands for French Connection U.K.
Last year, the brand launched an exclusive capsule collection with Urban Outfitters that featured tees, hoodies, and tanks emblazoned with the FCUK logo.
Obviously, the FCUK launch is tapping into a massive resurgence in '90s and early-aughts brands and aesthetics. Other Clinton-era staples like FILA, Champion, those sparkly jelly shoes, and niche skate brands have recently been relaunched and become readily available at mall stores (Urban Outfitters, American Apparel), higher-end concept stores (Dover Street Market, Opening Ceremony), and online-only marketplaces like ASOS. And we probably don't have to tell you that everyone's Instagram feeds are overrun with neon, tube tops, teeny tiny sunglasses, and Bella Hadid wearing tracksuits.
Shop a few of the new FCUK items below:
FCUK Strappy Cropped Vest Top
FCUK It Short-Sleeve Crop Top
FCUK Light Crew Sweatshirt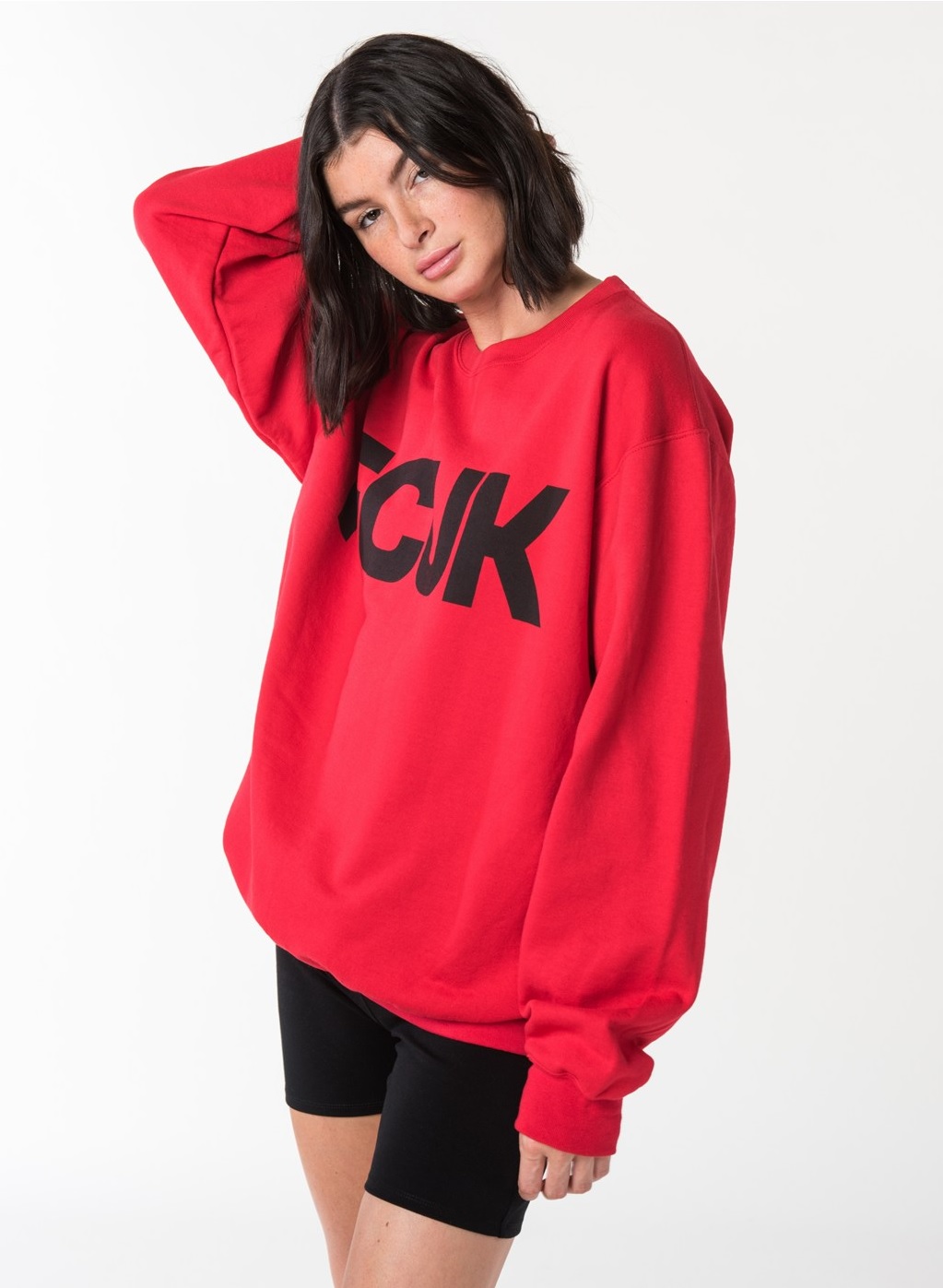 We don't know if the '90s craze will blaze on or burn out in 2020, but right now we can't wait to get our fcuking hands on that FCUK shirt we've been dreaming about for the past 20 years.