You can get free guacamole at Chipotle for National Avocado Day, so celebrate the one time guac is not extra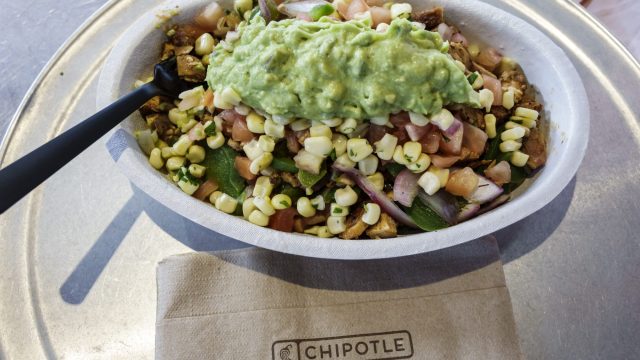 Ready for the kind of holiday that Antoni from Queer Eye would die for? It's happening. National Avocado Day is finally here, and this year you can celebrate in the best way possible: with free guacamole at Chipotle.
Tuesday, July 31st is National Avocado Day, and Chipotle customers can get free guac at the fast-casual chain when they order on the app or website, which means that not only will this green food of the gods be free, but you'll also have your hands on it so fast — aka without waiting in line. Win/win, honestly.
All you have to do is place your order for one entree online, using the code "AVOCADO" at checkout. Then, go pick up your order and enjoy. Everybody knows guacamole tastes better on the one day of the year that it's not extra.
According to Chipotle's Twitter, your guac can come as part of your meal or on the side to enjoy with some chips. Basically, however you want to eat it, you can have it for free — as long as you order it online. That last part is key, because if you show up to order it in the store, you're going to be out of luck (and free guac). false
This offer is only good on National Avocado Day, so if you want your free guac, you'd better hop to it. Hopefully, this doesn't lead to a nationwide guac outage. Seeing those signs on the doors at Chipotle is the worst.