Here's how to get a *free* donut at Dunkin Donuts today!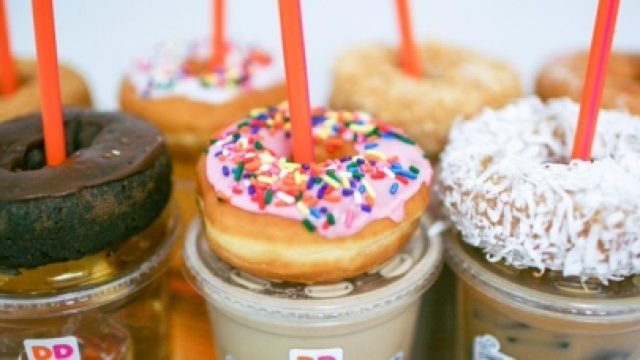 Today, Friday, June 3rd, is National Donut Day, aka, the greatest non-gift giving holiday in the next 365 days.
But actually, National Donut Day can be a gift giving holiday, seeing as how Dunkin Donuts is giving out FREE DONUTS all day. The only thing better than eating a donut is eating a FREE DONUT.
Here's how you can score your own free donut today (while the donuts last, of course). All you have to do is make your way to one of the 8,000 Dunkin Donuts locations across the United States, and order yourself a beverage. Any type or size of beverage. Do you want a large iced coffee with pistachio? Do you want a small hot caramel coffee? What about a frozen hot chocolate? Medium frozen coolatta? The new sour-apple coolatta which is actually pretty delicious? THE CHOICE IS YOURS. false
Order your drink, and then make the very difficult decision of choosing your FREE DONUT — but it just has to be a classic donut. You sadly can't order any of the ~fancy~ donuts like the Caramel Latte Squares. But that delicious chocolate frosted donut has your name on it.
This promotion will only be available as long as the donuts last. So get to your nearest Dunkin bright and early. You'll be happy you did.