This is the cute way Frank Ocean responded to the news that Brad Pitt is a fan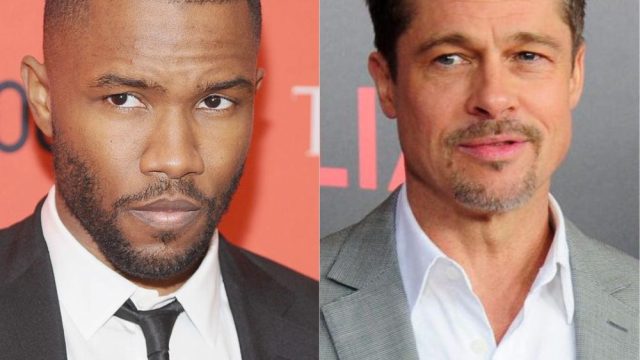 Looks like we've got a budding bromance on our hands! At a concert over the weekend, Frank Ocean took to the stage wearing a T-shirt that showed some major love for Brad Pitt. The shirt had a pic of Pitt's face in its full glory on the front and came a month after Pitt shared feelings of admiration towards the musician in a candid interview with GQ Style.
And we're guessing it's not a coincidence.
Last month, Pitt sat down with GQ and gushed about Ocean and his musical talent."I've been listening to a lot of Frank Ocean," Pitt said. "I find this young man so special. Talk about getting to the raw truth. He's painfully honest. He's very, very special. I can't find a bad one."
Frank has yet to verbalize his feelings for Pitt, but surely he knows deep down love doesn't always need words.
Here's hoping Frank helps us live out our fantasy by putting his feelings into song. And here's to another blossoming bro-crush. This one's for the dreamers!