Frank Ocean played paparazzi at the Met Gala, and his photos are how we wish our Instagram pics looked
Frank Ocean may have attended the 2017 Met Gala as a guest, but once inside, the Grammy-winning musician took on a new role entirely: event photographer.
Nope, we're not kidding. At the request of Anna Wintour herself, the legendary artist played Met Gala photographer for the evening snapping candids of A-list guests like Kendall Jenner, Hailey Baldwin, Gwyneth Paltrow and more. He even turned the camera on Vogue-adored photographer Mario Testino himself!
Getting cozy with a Contax T3 35 mm, Mr. Ocean's medley of candid shots colored a perspective into the Met Gala festivities that we rarely catch on the red carpet. The old-school film paid off, too, because the sartorial snapshots are definitely up to snuff for Vogue's hallowed pages. The moments he captured? Like a Mastercard ad, they're *priceless.*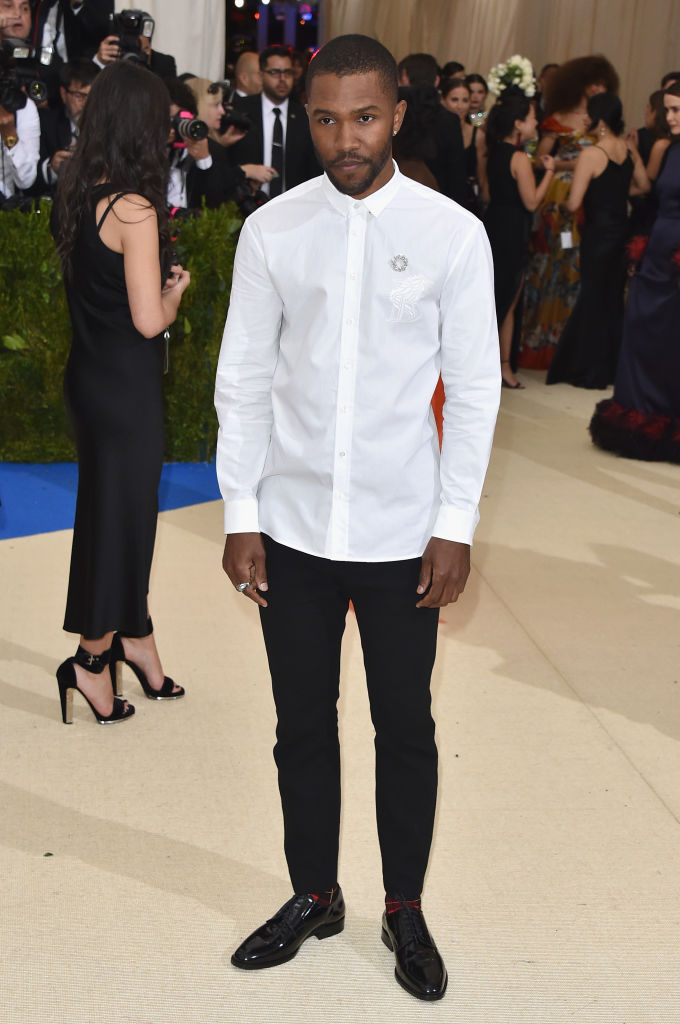 Ocean caught a snap of ASAP Rockey planting a little smooch on Gwyneth Paltrow's cheek during dinner.
And how could he miss Kendall and her BFFL Bella Hadid making faces?
https://www.instagram.com/p/BT6kYDzDm_G
Or Hailey Baldwin sticking her tongue out in couture?
He even got away from the supermodels for a minute to take a party pic of the bros.
Before getting right back to it with sharp photos of Naomi Campbell, Zoe Kravitz, and Adwoa Aboah.
https://www.instagram.com/p/BT6b5eqBYLm
https://www.instagram.com/p/BT6b1xkBXs8
He even scored a snapshot of Gigi Hadid cracking a joke with Alexander Wang. Talk about candid!
https://www.instagram.com/p/BT6YlXghPUg
Hmmm, perhaps his newest track, "Lens," has some underlying messages about his desires to be behind the lens rather than in front of it.
And say Frank: if you're looking to experiment with some Instagram photo-taking in the future then hit us up, because we dig your work!