Frank Ocean dropped a Jay Z collab on his radio show
Frank Ocean spent a few years sitting on new music, but he's been dropping hit after hit since releasing Endless and Blonde last year. He previously dropped bisexual anthem "Chanel" on his Apple Music radio show.
Now Ocean is back with "Biking," a collaboration with Jay Z and longtime collaborator and friend Tyler the Creator.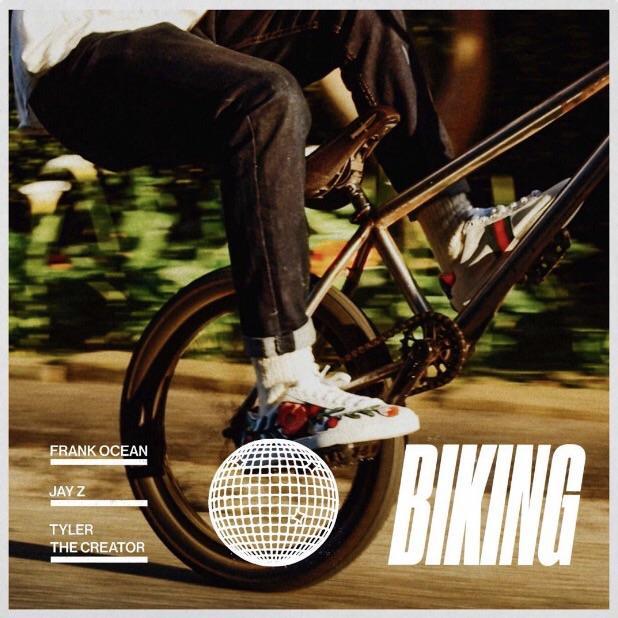 Ocean's blonded RADIO is essentially a curated playlist, but he also uses the channel to sneak in new releases. "Biking" is a pretty high-profile drop; Jay is in top form, and Ocean links back up again with Odd Future comrade Tyler. (They haven't rapped together on a track in quite some time.) The song's name, of course, has multiple meanings, and all three rappers riff on what bikes/biking/cycles mean to them.
Jay Z, a noted bike enthusiast, uses biking as a cycle metaphor. Tyler's verse drops his bike's name and employs biking vocabulary. Frank Ocean can't write a track without clever wordplay, and his verses riff on what he can handle/bike handles. (It's much more elegant than how I'm writing it out.)
Ocean clearly has an affinity for vehicles of all types. Cars feature in a lot of his album and lyrical imagery, and bikes also make sporadic appearances. (Including one of the Blond/e covers, where he's wearing an Arai motorcycle helmet.)