We are so eager for Frank Ocean's elusive new album that we now have an app to let us know when he finally releases it
A 20-year-old computer science and engineering undergrad at UC Davis has turned his frustration and anxiety over Frank Ocean's still unreleased and hugely anticipated sophomore album, Boys Don't Cry, into a web-based app.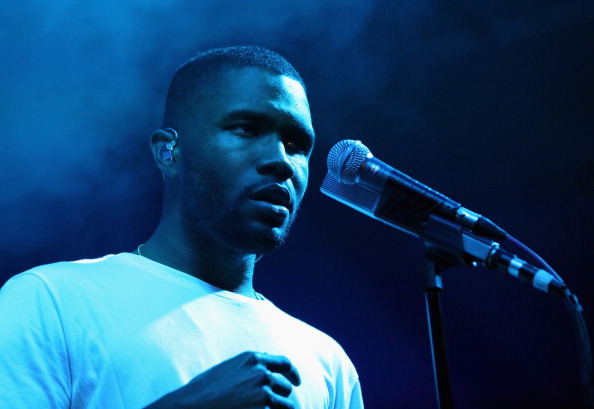 Shahzeb Khan named his lifesaving app (650)82OCEAN. The info page on the site reads:
"This service automatically looks at Spotify, iTunes, and Twitter for the latest in Frank Ocean news. The second it detects that a new album has gone live, it will automatically send everyone a text with the link for the album."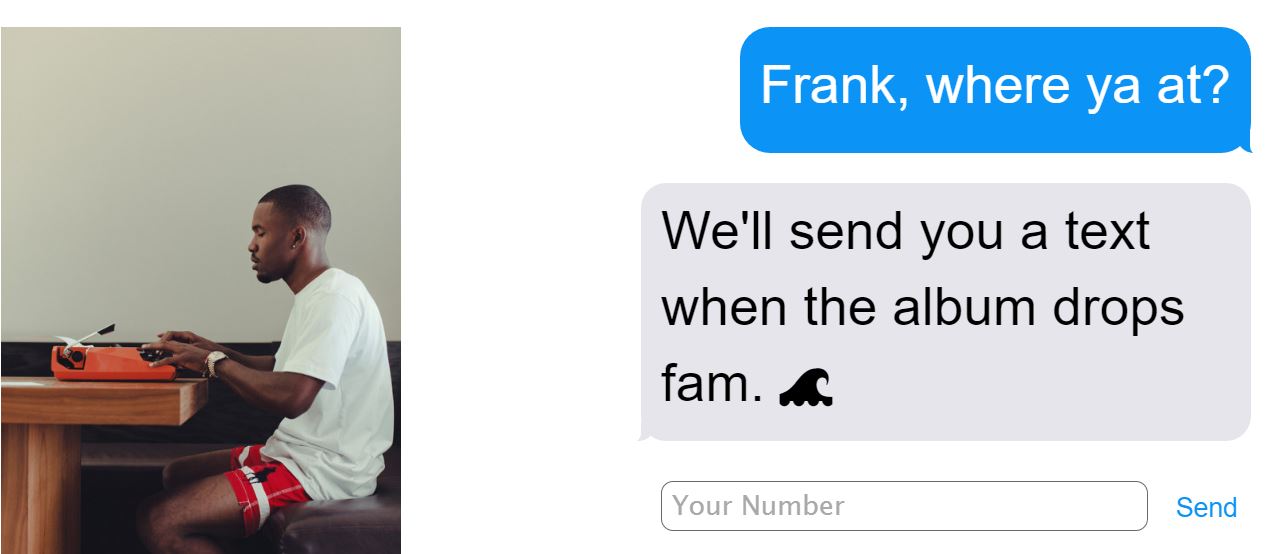 In an interview with Billboard, Khan said that he took matters into his own hands after he got sick of obsessively refreshing his browser in hopes that the album had finally dropped:
"I'm home for the summer, and like everyone else, I'm a huge Frank Ocean fan and I've been anticipating the album, and checking up on blogs and websites constantly, and there's been radio silence. I just got tired of refreshing my browsers all day."
The app's interface is super user-friendly — all you have to do is enter your email or cell phone number and (650)82OCEAN takes care of the rest. And you can easily unsubscribe if the waiting game becomes too painful.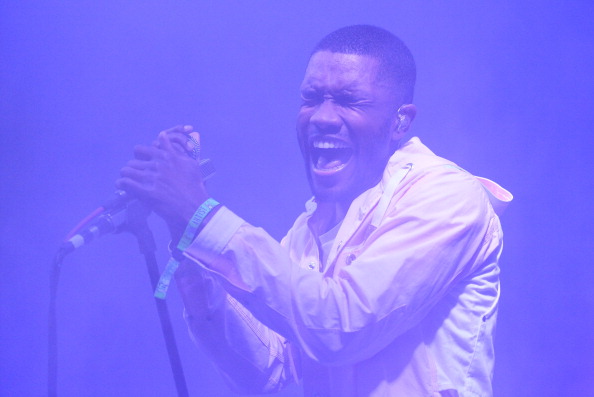 Frank Ocean released his critically-acclaimed debut solo album, Channel Orange, in 2012, and lots of industry rumors and behavior by the incredibly talented artist has led to false hopes in his dedicated and heartbroken fan base — especially in the last week or so.
All you have to do is search "Frank Ocean" on Twitter to know that people are barely surviving this ultimate test of endurance.
At least we have (650)82OCEAN to help us through this scary, confusing time.