Francis Bean Cobain and Courtney Love are giving us pre-Halloween glam witchy vibes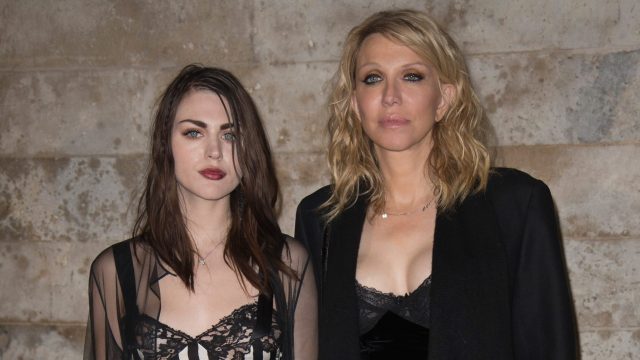 It's quite possible that Courtney Love and Francis Bean Cobain are the most famous mother/daughter duo, and they often venture out in a grungy style that feels reminiscent of the late Kurt Cobain (remember their appearance in that Burberry ad?).
Last night the pair showed up to a Givenchy fashion show in Paris, France, and their combined color-coordinated look turned heads.
Let's just say first off, that these ladies know how to make black stand out! Love donned a slip dress with sheer tights, black scarf, and open-toed heels. Apart from some mascara, her makeup was barely there. Her daughter was also in a slip dress, but she mixed it up with stripes, red lipstick, big boots, sheer duster (kinda like something you'd see in Hocus Pocus) and a green handbag to throw in some contrast.
Is it just us, or do their clothes give you a certain witchy vibe?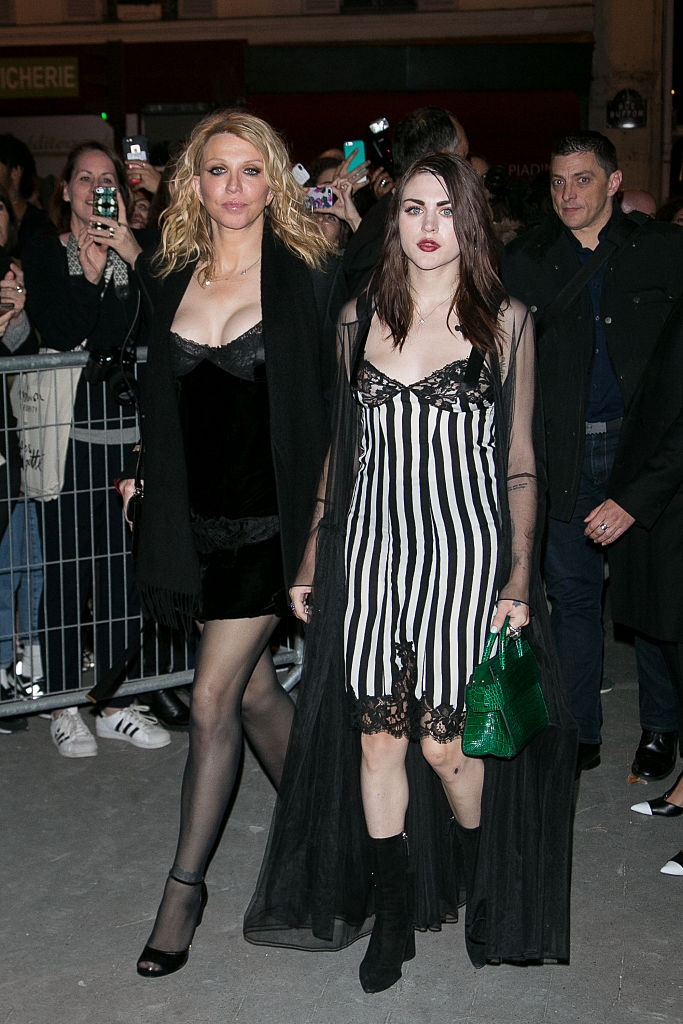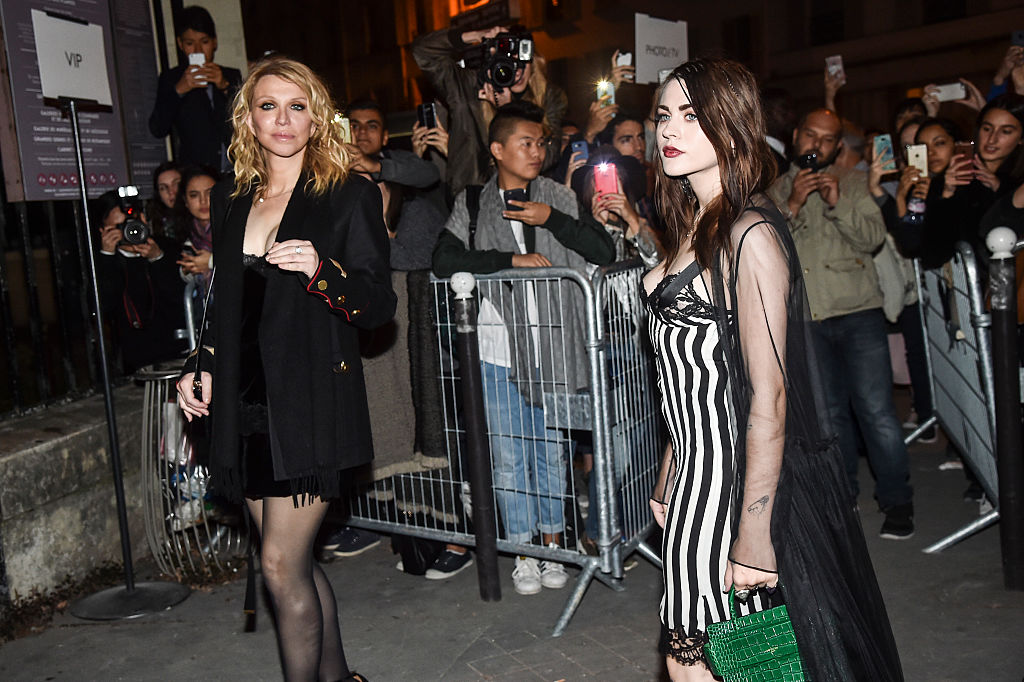 Hey, we're not complaining – it's great inspiration for our own wardrobe (especially since Halloween is vastly approaching!). They maintained a confident look while being snapped by photographers, and that's one of the reasons we love them – we're never going to see these two conform to fashion trends; they just do what they do, and they own it.
https://www.instagram.com/p/BAMeEkftVLH
Francis has obviously been through a lot in her 24 years, but she's such a strong (and wise) figure who has used the tragedy of losing her father to embrace life, and encourage others to do the same.
https://www.instagram.com/p/BKRplajBAm5
By the looks of things, she and Love are living it up right now in France – and we wish them the best.