Francesca Eastwood is a chic goth dream and she should have been on our radar forever ago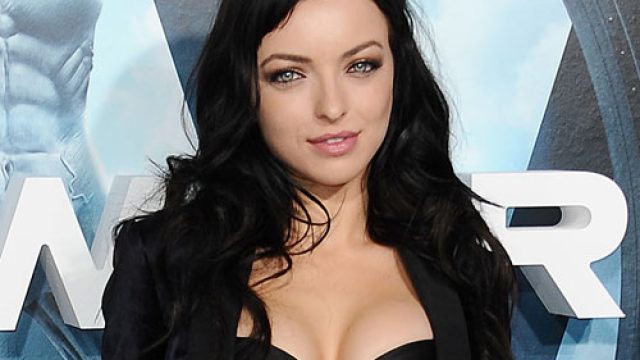 Scott Eastwood isn't the only child of Clint Eastwood making a splash in the movie world. Francesca Eastwood is a rising star as well, but it's her gothic chic style that has recently put her on our radar — and we should've noticed her a long time ago.
The 23-year-old actress is a gothic style dream and we are obsessing over her look. While attending the premiere for the upcoming TV series, Westworld, Eastwood caught everyone's attention with her sexy black ensemble. If looks could kill, then we might not be alive right about now!
Eastwood wore a black corset, matching blazer and velvet pants with a pair of killer stilettos for a chic and gothic look that screams black magic. Her jet-black locks added to the stunning red-carpet ensemble and that's just the tip of the gothic iceberg.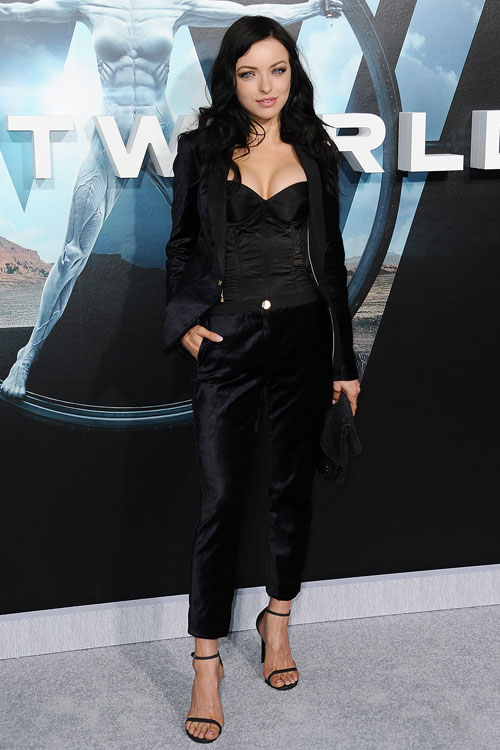 We did some digging and found that Eastwood has been channeling her dark side recently and it's earning her some major fashion points. At the Alison Eastwood and Linda Carel reception for Rescue Express last week, the Outlaws and Angels star opted for a '90s-inspired outfit that really rocked.
She sported a black slip dress, brown suede knee-high boots and a thick choker with a small necklace for a little spice to her sassy frock look. Her topknot adds to the '90s vibe, while keeping up with the overall dark and edgy look she was going for.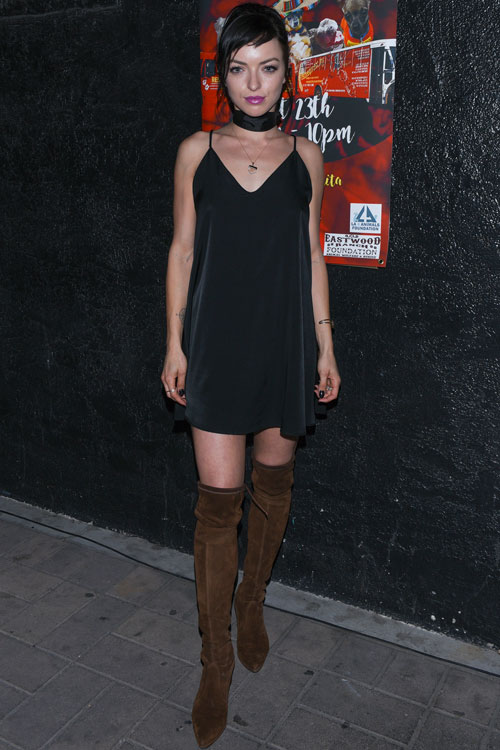 In early September, Eastwood showed off a more feminine gothic look at the Director's Guild of America screening of Sully in Los Angeles. Her satin dress was beautiful and paired with a dainty choker, she nailed the art of looking sexy and stylish.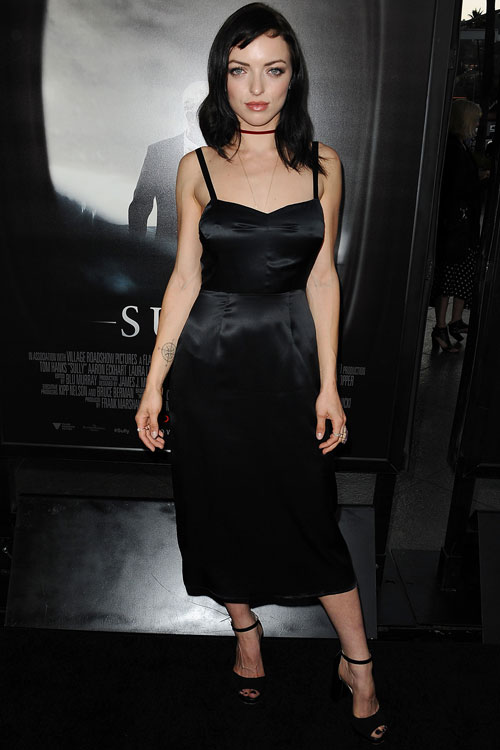 When Eastwood isn't on a red carpet, she still shows off her dark side. In fact, some of her Instagram posts prove that her dark side has inspired her fabulous style and gutsy fashion risks.
Eastwood often wears all-black ensembles, which is dark by nature, but even when she's rocking a simple tee and shorts, she still manages to look like a dark angel and we're obsessed.
While Eastwood has been donning a black 'do for a few months now, she previously had red locks and still slayed it with her gothic style. A sexy leotard and black leather pants? Catwoman would be proud!
https://www.instagram.com/p/_N6inazUB2