Frances Cannon is an artist whose empowering and beautiful Instagram feed is about to rule your world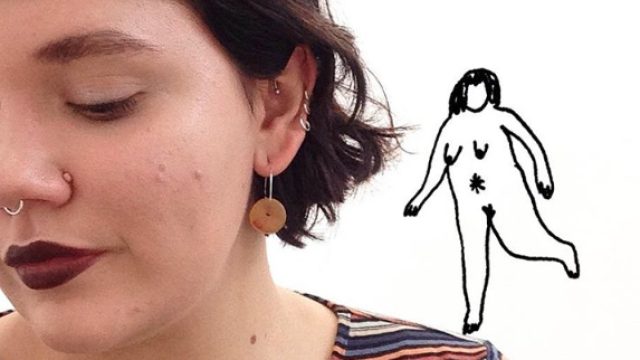 Few things are more important than self care, body positivity, and learning to love yourself, so when we came across this artist's work, we were instantly blown away. Frances Cannon is a super popular Melbourne-based, feminist artist. Her empowering work has been turned into everything from tattoos to killer prints, and it isn't surprising. With nearly 60k followers on Instagram and new work posted regularly, she's basically a dream come true in so many ways.
According to her website, "Frances' work examines what it is like to be a woman (and woman artist) in contemporary times; looking at ideas of body-love and body-loathing, anxiety, relationships, sex and sexuality, gender, and bodily functions." We're 100 types of on board.
We love spending our days scrolling aimlessly through Cannon's feed. Plus, you can purchase tattoo designs! It's like we can feel the empowerment entering our bodies through our fingertips. It's rad AF.
Here are a few of our fave empowering and beautiful pieces by Frances Cannon!
1. This incredible workspace
Such major #goals.
2. This body posi print
Love, love, love.
3. This uplifting piece
This is *too* lovely.
4. This inspirational artwork
Need this one ASAP.
5. These realistic pieces
Ugh, our hearts.
6. This rad selfie
Five stars.
7. This notebook shot
Truly beautiful.
8. This empowering ode to bellies
All too necessary.
9. This hairy babe
Wonderfully unapologetic.
10. This relatable art
Self love takes time.
11. This stunning shot of one of her custom tattoos
Such huge fans.