Hostages have been taken in a supermarket in France, and terrorism is suspected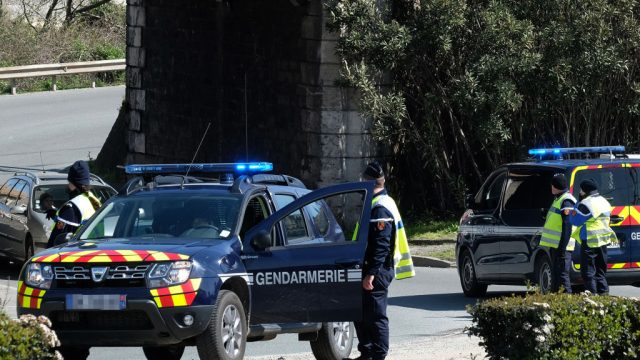 Breaking news out of France. On the morning of Friday, March 23rd, a gunman entered a Super U supermarket in Trèbes, France and opened fire. He took hostages, and at least one person is reportedly dead, according to CNN. Here's what we know about the France hostage situation.
The French police force has been the target of multiple terrorist attacks in recent years. In 2015, three police officers were killed in Paris during the Charlie Hebdo attacks. In 2016, a police captain and his partner were killed in their home — an attack that was claimed by the Islamic state.
"Shots were heard, a man appears to be holed up in a supermarket, probably with hostages," French Prime Minister Édouard Philippe said of the France hostage situation in Trèbes, the New York Times reports. "A police operation is underway."
The gunman reportedly claimed to be acting on behalf of ISIS. Further, a prosecutor says it looks like the attack was "ISIS-inspired," CNN affiliate BFM TV reports.
"All of the information we have at the moment suggests that this is a terrorist attack," Philippe continued.
According to a BFM reporter on the scene, the gunman reportedly demanded the release of Salah Abdeslam. Abdeslam is the person suspected to be behind the 2015 Paris terrorist attacks.
French Interior Minister Gérard Collomb tweeted that he was immediately on his way to the scene.
Trèbes is located in southern France, about 50 miles south of Toulouse.
Photos of the supermarket show that police are surrounding the building and creating a secure area.
Our thoughts are with France as this situation continues to unfold.