29 Fourth of July beauty and fashion sales that might be more exciting than fireworks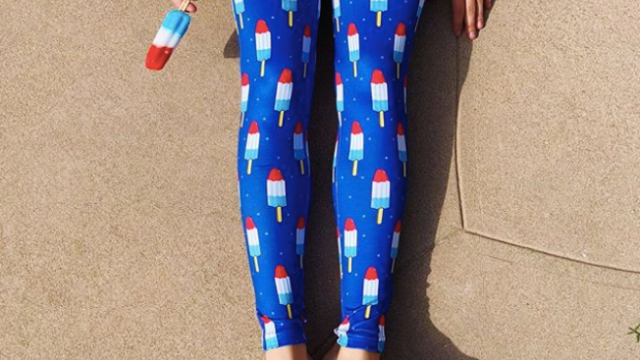 We've got one less workday this week thanks to the Fourth of July holiday, and while it might be a bittersweet time to be celebrating this country, there's something we can all get behind: Fourth of July shopping sales.
Some of our favorite and most coveted brands are celebrating the holiday by blessing shoppers with massively steep sales. If you're looking for a few extra looks to spice up your summer wardrobe, now is the time to get those wallets out. Rejoice, because it's highly likely that your go-to fashion or beauty brand is having a massive sale as we speak.
Here's a lineup of 29 amazing Fourth of July sales.
https://www.instagram.com/p/BktMOV_hYP5
This iconic beauty brand is offering a free full-sized Coconut Facial Mist with every purchase you make over $25 on its site from now until July 8th.
Get ready to go nuts, because Valfré will offer up to 90% off everything on its site with tiered sections from 20% all the way up to 90%. Now's the time to grab their brand-new Jeannette Hat. Plus, prints, phone cases, pins, and dresses galore.
https://www.instagram.com/p/BjplVJKjLxQ
Stock up on makeup and save 15% on purchases that are $75 or more, and 20% off on purchases of $100 or more. This works for both in-stores and online.
From now through July 5th, get 70% off the Summer collection, with bras starting at $8.
https://www.instagram.com/p/BklV_k7jx90
You know we love a good BOGO sale. Using the code JUNEBOGO, you get 50% off a second pair of shoes from now until the Fourth.
Get 30% off select items on July 3rd and July 4th.
Get ready, because the brand is having a huge sale through the Fourth. It includes a BOGO deal on long denim, shorts for $15, select tops for $10, crop tops for $5, rompers for $18, and much, much more.
https://www.instagram.com/p/BkvFzyplNVF
Though the Fourth, the entire Wildfox site is 25 % off with the code AmericanAF. We're dying for this Denim Celine Top.
The Santa Monica studio is offering beauty promos through July 4th, which include 15% off the body treatment of your choice, a complimentary hand treatment with a facial, and a full-sized Peptide Eye Serum with the purchase of a Basic 5-Starter Kit.
From July 3rd through July 8th, Rachel by Rachel Roy is having a 30% off sale, as well as a clearance sale.
From now until July 5th, Old Navy is having an all-store sale with items up to 60% off, including $8 dresses.
Enjoy an extra 25% off all sale items from now until July 5th. All you have to do is type in the code FIREWORK at check out.
Our beloved ModCloth has markdowns up to 40% off on summer clearance items from now til July 8th.
https://www.instagram.com/p/BfPMX4nlNM0
Need a new swimsuit? Head on over to LA Porte for 20% off.
From July 4th until Friday, July 6th, this chic eyewear brand will have items available for 25% off.
From July 4th through July 5th, the more you buy, the more you save at Sigma. You'll get $10 off $50; $20 off $75; and $30 off $100. You can also get the Practk Blue Power Blender and Blue Palmat bundle for $15.