Will the potential fourth nor'easter affect New York City? We've got some bad news, guys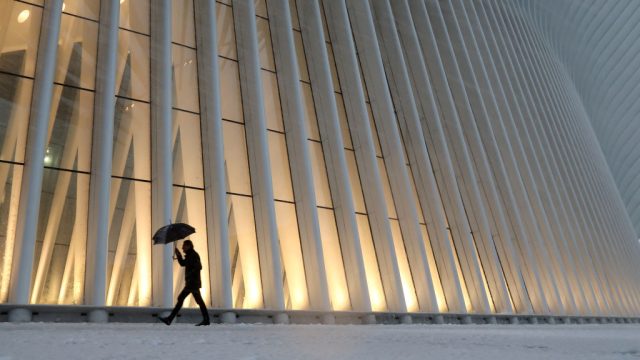 We can't believe we're saying this, but it looks like ANOTHER nor'easter might be coming to the East Coast. This would be the fourth nor'easter not only in March of 2018 but the fourth nor'easter in less than three weeks. First, there was Winter Storm Riley. Then there was Winter Storm Quinn. After that came Winter Storm Skylar. Now, here's what we can expect for a fourth nor'easter in New York City.
The Weather Channel reports that a fourth nor'easter would bring more snow, wind, and coastal flooding to the East Coast. Meteorologists can't yet be certain that this winter storm is a nor'easter, though. Why? Because strong winds from the northeast are not yet certain. Still, nor'easter or not, the winter weather is coming.
Meteorologists predict that the fourth nor'easter will hit NYC late on Tuesday, March 20th. They're expecting a mix of snow and rain leading into Wednesday. There's a possibility for wind and coastal flooding too, but it's not expected to be as damaging as the wind and coastal flooding of the previous nor'easters.
Here's what to expect in NYC.
How much snow will NYC get?
Actual accumulation amounts are still up in the air. But it's expected to be light, if any at all, in the city. It looks like temperatures will be back up into the 40s by Thursday.
It's true what they say: March really is in like a lion and out like a lamb.