The best foundation tools to help you get that flawless mannequin face beat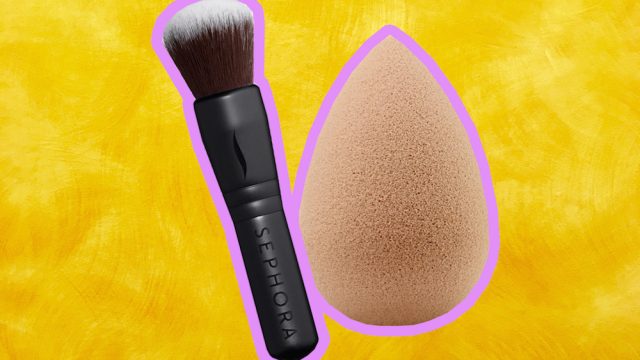 Whether it's the company holiday happy hour or family Christmas gatherings, this time of year calls for photo ops. No matter the occasion, you're going to want to look on-point during the holidays—we have some coworkers and aunts we'd like to stun on. To keep your makeup looking flawless, especially your foundation, having the right tools is key.
Let's be real: everyone wants perfectly blended foundation, and for many this can be a challenge. But this step in your makeup routine doesn't have to be a headache. Using the right sponge or brush can make all the difference. If you're looking to solve your foundation problems before you pose for family photos or slide into the photo booth at your work party, we found over 15 foundation tools for you to buy. Treat yo'self.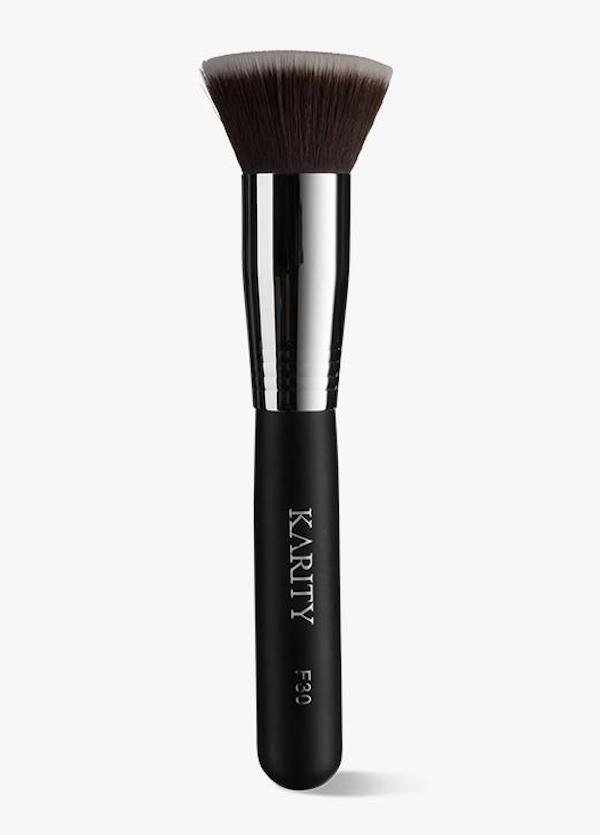 This affordable foundation brush features soft, densely-packed bristles that will give you a seamless application. It also gives high-end tools a run for their money.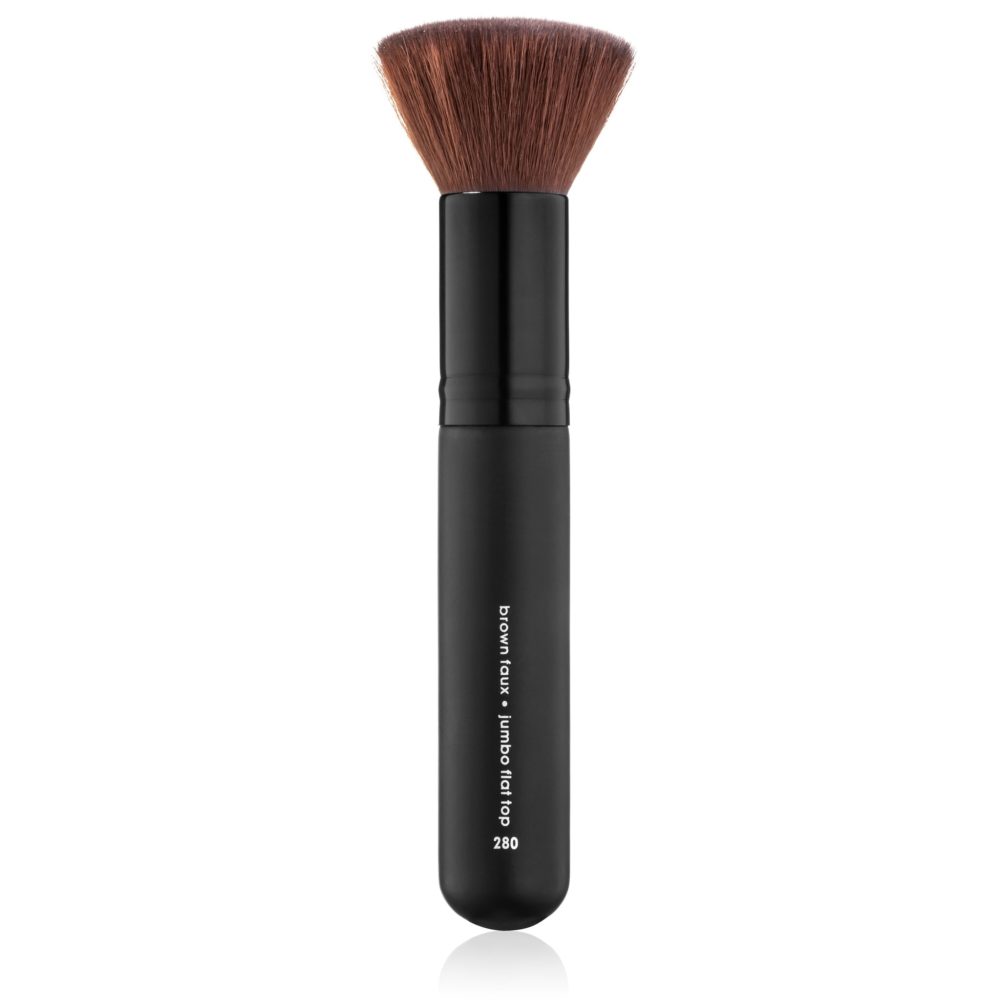 This super soft flat top brush blends liquid and powder foundations so effortlessly, it'll leave you with "I woke up like this" skin.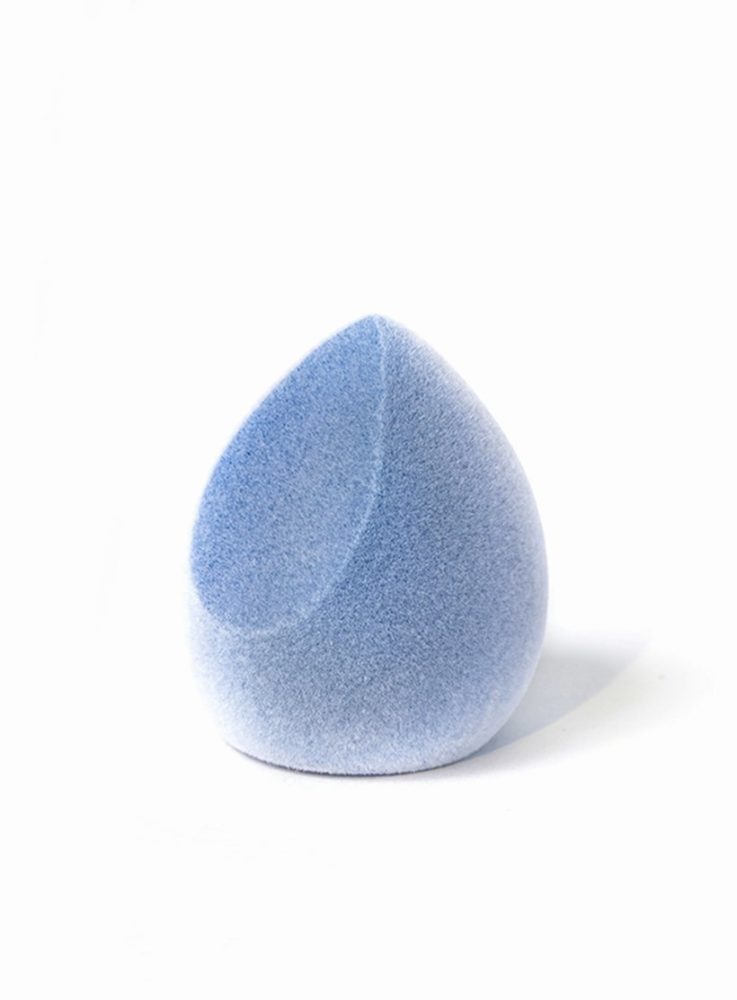 You read that right—this microfiber velvet sponge applies powder and liquid foundations seamlessly without soaking up all of the product. It's also easy to clean, which is an added bonus.
This extra-thick foundation brush was designed to give an air-touched, full coverage finish. Cakey makeup doesn't stand a chance.
This vegan foundation brush perfectly blends and buffs your makeup to give your skin an airbrushed effect.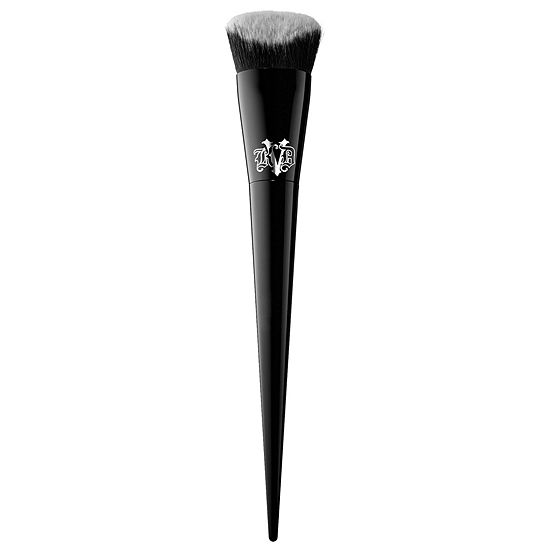 This cleverly sculpted brush offers 360 degrees of precise application. It will give you a clean finish every time.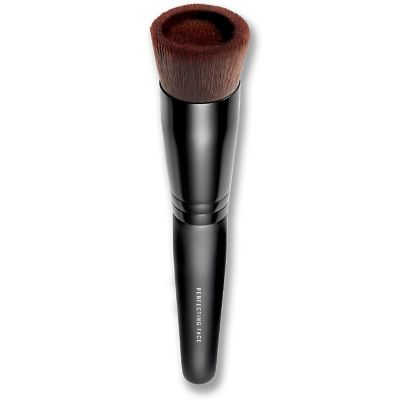 This uniquely shaped brush has a reservoir that lets you adjust your foundation coverage (you just drop your foundation in there) so you can have an evenly dispersed application.
You can get into those hard-to-reach areas of the face with this Christmas tree-shaped beauty sponge.
If full coverage is your thing, this brush will work wonders at giving you maximum coverage on your face and body.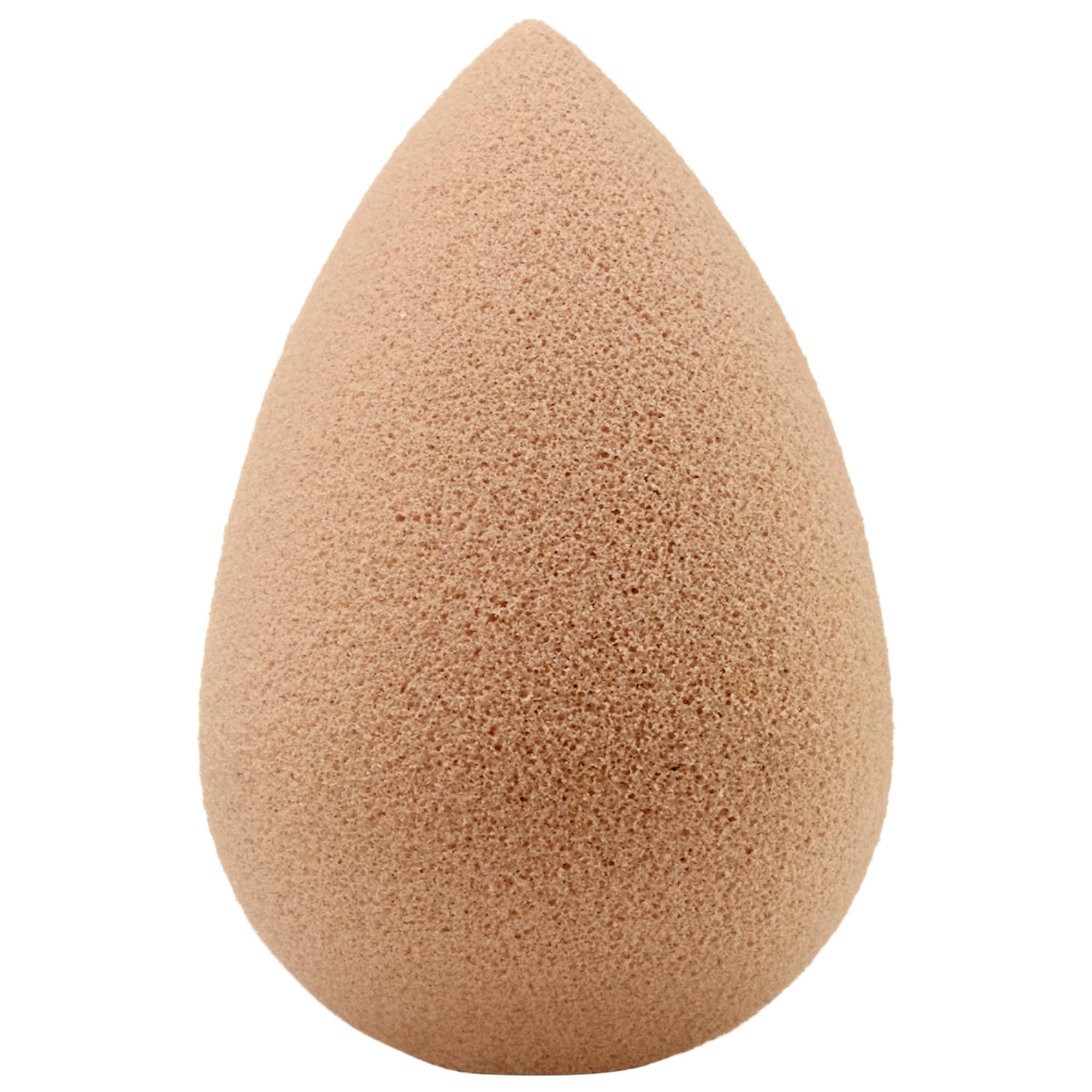 It would be a crime to not include the original blending sponge.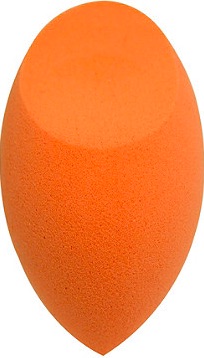 Another fan-favorite tool, this makeup sponge has a flat edge that easily lets you blend your foundation into hard-to-reach areas.

Give yourself the gift of Insta-worthy skin with this incredible foundation brush.
This travel-friendly brush needs to be in your carry-on during all of your holiday travels. No trip will ever be complete without it.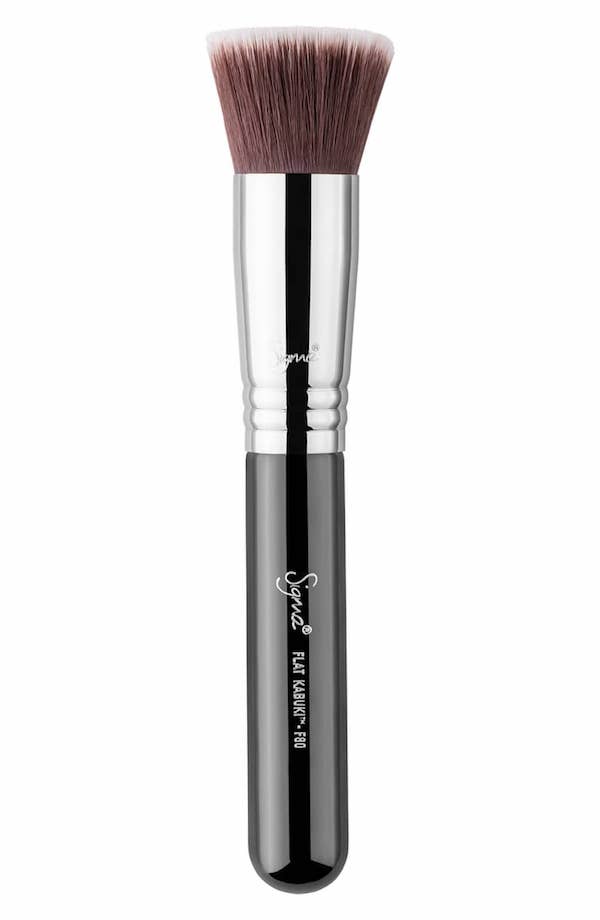 A soft, dense, flat-top brush that will apply your foundation seamlessly. And as with all Sigma brushes, you can expect this one to last through anything.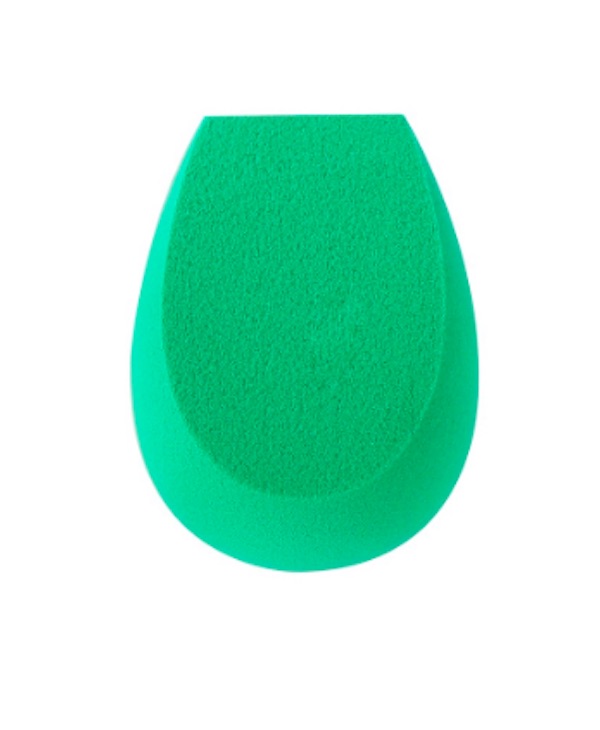 This affordable makeup sponge blends primer and foundations flawlessly, leaving you with an even application.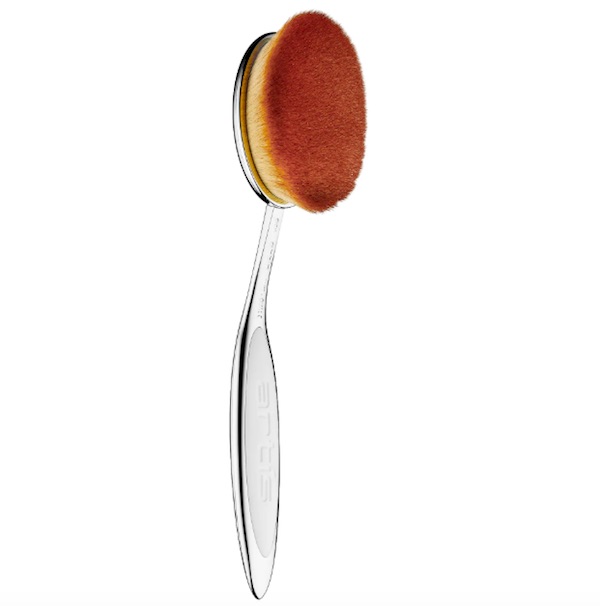 Yes, you'll be dropping some coin when you buy this innovative round brush, but it will be worth every penny.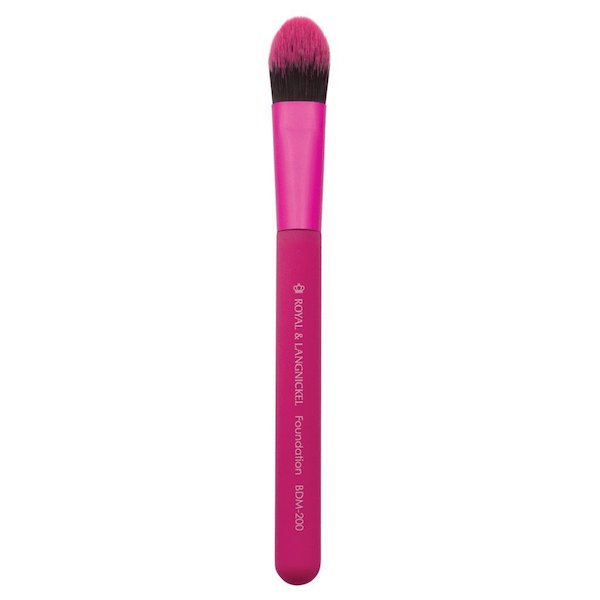 This oval-shaped brush is perfect for applying foundation when you want a dewy finish.