What are the lyrics to "Found/Tonight"? Listen to the stirring March For Our Lives song from Lin-Manuel Miranda and Ben Platt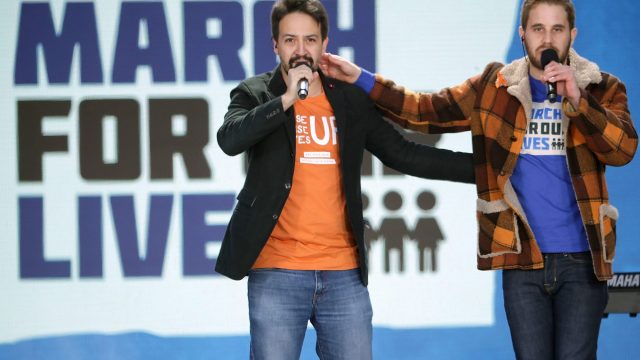 To say that yesterday's March For Our Lives protest was an awe-inspiring experience is a huge understatement. We saw millions of people — including students, allies, survivors, and celebrities — come together in Washington, D.C. and around the world, marching in solidarity to end gun violence everywhere. And if that wasn't powerful enough, we also witnessed countless uplifting moments that took our breath away, like the amazingly beautiful performance of "Found/Tonight" by Broadway stars Lin-Manuel Miranda and Ben Platt.
The two Tony-winning actors teamed up for a mash-up of "The Story of Tonight" and "You Will Be Found," famous ballads from their respective Broadway shows, Hamilton and Dear Evan Hansen. A portion of the proceeds from "Found/Tonight" — which Miranda and Platt dropped on March 19th — will be donated to the March For Our Lives organization.
In a statement announcing the release of "Found/Tonight," Miranda said, as quoted by Rolling Stone:
"In the wake of Parkland, I was awestruck by the strength and leadership of the students and their ability to speak truth to power. In the midst of their grief, they mobilized the youth of our nation and created a movement. This is their moment. Not just for themselves, but for all of us. This song is my way of helping to raise funds and awareness for their efforts, and to say thank you, and that we are with you so let's keep fighting, together."
https://www.youtube.com/watch?v=2aQykuIaJVI?feature=oembed
Platt added that he hoped "Found/Tonight" could "play some small part in bringing about real change."
"Better gun control is something that all Americans should be passionate about," Platt said. "These students are paving the way for future generations, and it's so inspiring to see young people standing up for what is probably the most important cause right now in this country, and demanding action."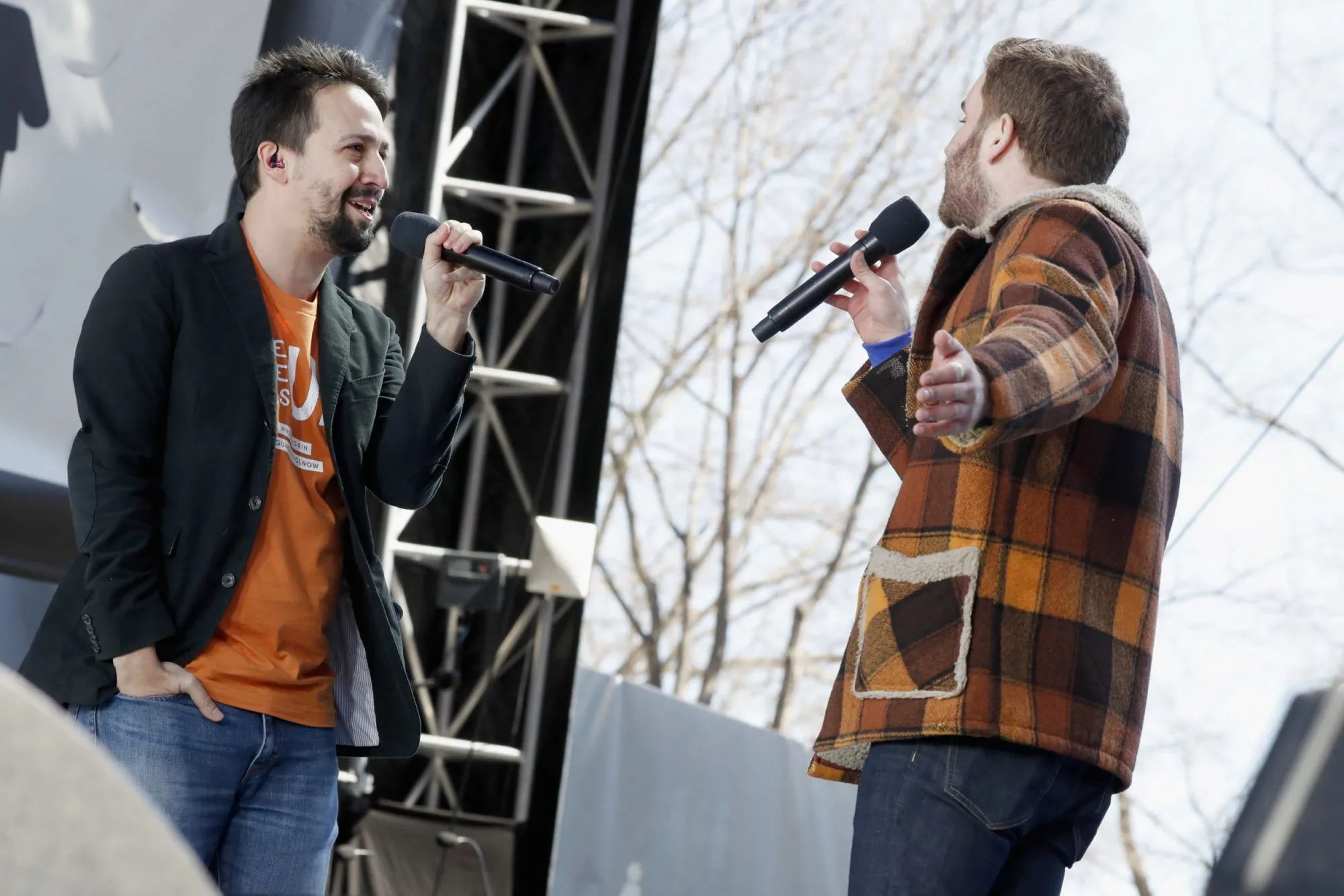 Though comprised of two different songs from two very different musicals, "Found/Tonight" blends together so well, it really seems like it was just meant to be.
Here are some of the song's soul-stirring lyrics:
We may not yet have reached our glory
But I will gladly join the fight
And when our children tell their story
They'll tell the story of tonight
They'll tell the story of tonight
Tonight
Have you ever felt like nobody was there?
Have you ever felt forgotten in the middle of nowhere?
Have you ever felt like you could disappear?
Like you could fall, and no one would hear?
Well, let that lonely feeling wash away
All we see is light
'Cause maybe there's a reason to believe you'll be okay
For forever
'Cause when you don't feel strong enough to stand
You can reach, reach out your hand
Unsurprisingly, "Found/Tonight" is in high demand. Billboard reported that the song "looks poised for a No. 1 debut" on its March 31st digital song sales chart.
If you haven't downloaded the song yet, what are you waiting for?