We found the $7 dollar secret to perfect skin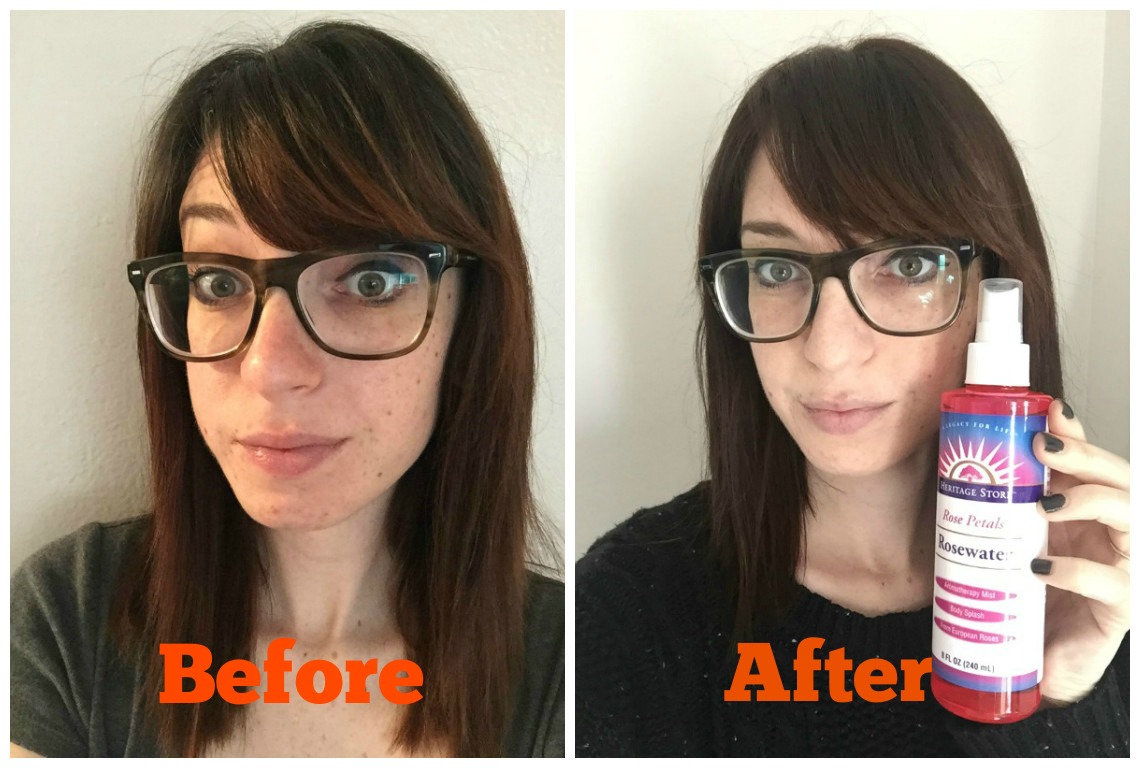 My skin is really high maintenance. It always has been, ever since I hit puberty. I've had acne since I was thirteen up until college when I started the pill, but still battled with regular breakouts and the occasional aggressive cyst (*sobs forever*). And even now, as a 25-year-old human woman, I still have blemishes, redness, and a combination of dry and oily skin. The skin struggle is REAL, you guys.
Especially in the winter, my skin gets MEGA dry and really finicky. Even if I exfoliate, drink lots of water, and slather mounds of lotion all over my face, it still peels and cracks and looks pretty much terrible when I apply foundation.
But then an angelic and wise co-worker introduced me to a product that would forever change my skin: Rose Water & Glycerin (facial toner), by Heritage Store.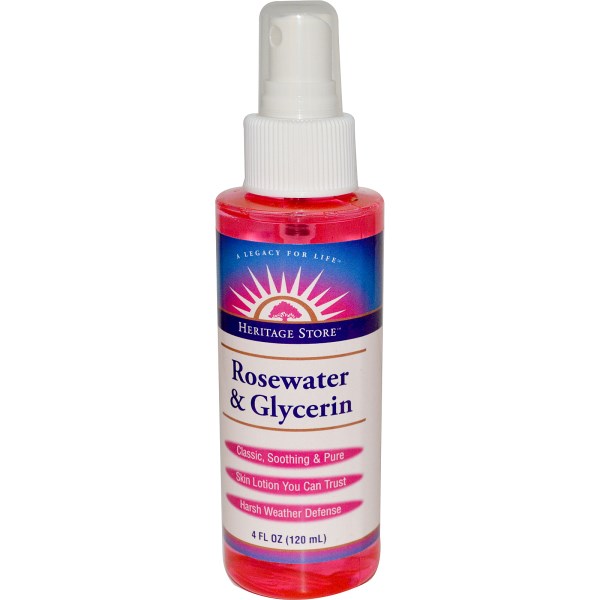 And it's made with completely natural ingredients, which is nice if you're worried about putting chemicals on your skin. The bottle lists ingredients including "Vor-mag Water (water that has been vortexed and magnetized to raise the energy to a higher vibration that we believe to be more beneficial), Natural Vegetable Glycerin, Rosa Damascena (Hydroessential Rose) Flower Oil."
Like, I'm not *sure* if vor-mag water is a real thing (hey, maybe?), but whatever it is, it seems to be working.
And glycerin? It's "an organic compound of carbon, hydrogen and oxygen with the chemical formula C3H8O3." Basically, a natural oil. 
Unlike lotions, this stuff sprays on lightly —you won't even realize you're wearing anything. AND it smells like roses, but not in a cloying way that roses sometimes smell.
Here's my face before I started using Heritage Store rose water:
Here's my face after I started using it: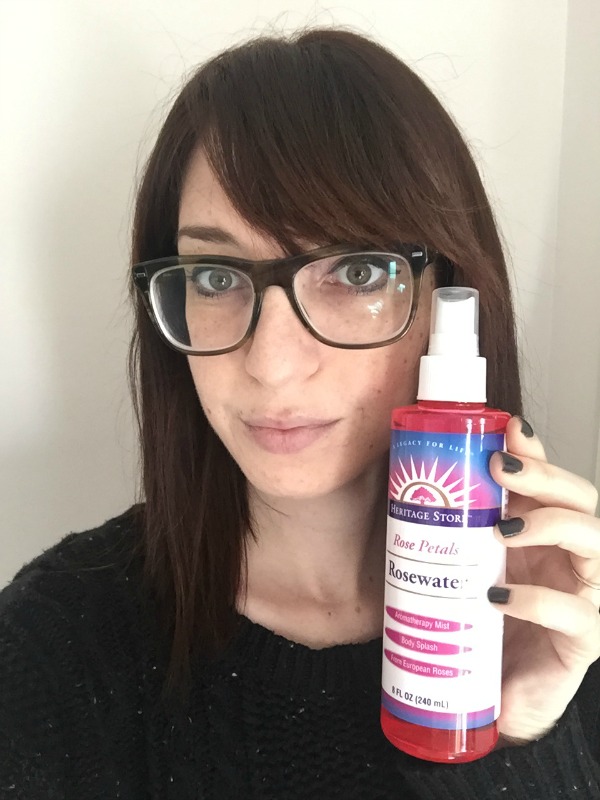 It's less blotchy, it's not flaky or dry anymore, and I can apply foundation/concealer on much more smoothly. All the yay! Best of all? It's less than $7 bucks, and you can buy it on Amazon. Or for seven dollars at Whole Foods. And it'll last you MONTHS. Yassssss.