This former Miss America just named her new baby Wrigley for this super cool reason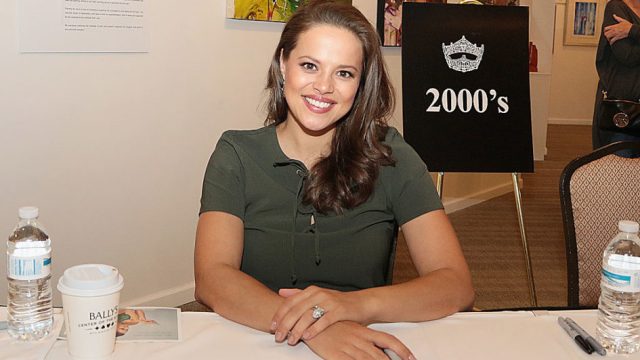 Baby names are tough. When you're pregnant, you don't know whether to go with your gut (even if it's — gasp! — on every popular list) or go with one of the nine billion suggestions that your family is hinting at. This former Miss America went with "Wrigley" for her new baby, and the reason why is pretty crazy.
Election news aside, something pretty incredible happened the other week. But first, a tiny bit of background:
While the Chicago Cubs have played eleven World Series games, they've notoriously lost most of them. In fact, there was a well known curse put on the team, which many fans blamed for the continued losses. Even non-fans have probably heard of the "Curse of the Billy Goat." (Which — darn you, goats!)
 (Ugh, why do you have to be so cute.)
It was especially big for the husband of Katie Stam Irk. Brian Irk married the 2009 Miss America winner back in 2010, and the two were expecting a baby boy. They had slightly different opinions on what to name him, however.
Brian made a bet with Katie which involved the big game. If the Cubs won, their little boy would be named Wrigley Oliver Irk. But if they lost, he'd be Oliver Wrigley Irk. Katie likely figured that the odds would be in her favor.
Of course, we know how this ends. On Halloween, baby Wrigley Oliver was born.
While the name Wrigley isn't bad, and is pretty adorable for a hardcore Cubs fan like Brian, the couple definitely chose an interesting way to name their child. At least baby Wrigley definitely has a cool story behind his adorable moniker!