Well, at least one former "Hannah Montana" star is down for a revival, but only under these conditions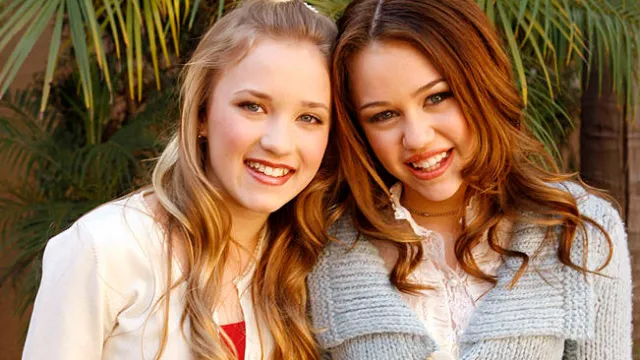 Miley Cyrus may not be on board for a Hannah Montana revival, but Emily Osment sure is! The actress spoke with Us Weekly about her life and career, and naturally, the possibility of a reboot came up.
Osment surprised people by saying she'd be down for a reunion, but only under very specific conditions.
Let's make one thing clear: Osment doesn't have any interest in doing a typical revival. Although she speaks fondly of her years on Hannah Montana, the actress thinks that revisiting the character in her twenties would be a strange experience — and one that might not play out the way fans would hope or imagine. For it to truly work, the show would have to be set in the current day.
That being said, Emily Osment is totally down for a reunion. She'd love for all the actors from the show to get together and go over their experiences on set. The cast has remained incredibly close in the 11 years since the show ended, and Osment believes that a retrospective look back would be the best way to go. Not only would it be a lovely experience for the stars themselves (and an interesting look at their lives post-Hannah Montana), it would be fun for fans to see where they've come from and how they've grown over the ensuing years.
However, don't get your hopes up; Hannah Montana star Miley Cyrus has publicly stated that Disney approached her about a revival and that she turned it down. Looks like fans of the show will have to rely on reruns to get their fix of Hannah Montana.