This former "Glee" actor is guest starring on "Grey's Anatomy," and we have some questions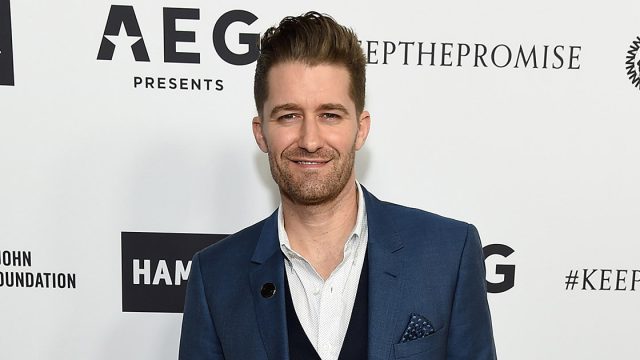 Things at Grey Sloan Memorial Hospital are heating up as the current season of Grey's Anatomy enters into it's final few episodes, and now it's been revealed thatGlee's Matthew Morrison will be guest-starring in ABC's long-running medical drama.
According to a report by TV Line, photos surfaced on Friday (March 24th) of the former Glee star on the set of Grey's shooting a scene with Justin Chambers, who plays Alex Karev. Indeed, Morrison teased on social media that he was on set for a TV show, although he didn't confirm which show, noting that his character was called "Dr. Paul Stadler." 
The move comes after TV Line teased earlier this year that the show were looking to cast a caucasian male in his mid-40s to play a doctor who is "appealing, charismatic and charming" but also has a "manipulative, scary dark side." 
In fact, it's speculated that Morrison's character could be Jo Wilson's estranged husband. It was teased by Grey's executive producer Debbie Allen that we might meet this unsavory character from Jo's past in the very near future.
"It's the elephant in the room, the one piece that we have not been able to fit into the puzzle of why they have not been able to get married, what she's been holding back and what she's been dealing with," Allen said. "It gives us great story."
Justin Chambers also teased that his character, Alex, might go hunting for Jo's husband, too
It's being reported that Morrison's character will appear in the show's final four episodes, with scope for him to return when the show enters its 14th season.
Tbh, looking at the set-up for the scenes and taking into consideration what Debbie Allen said about casting Jo's husband, we're thinking it's pretty likely that Matthew Morrison will be playing her estranged and abusive husband.
Given that we're only six episodes away from the Season 13 finale, we guess we won't have too long to wait to find out how things unfold.
You can catch Grey's Anatomy Thursdays on ABC.