Seven former child stars who grew up to win Oscars
Child stars get a bad rap. It's kind of easy to assume that all children who grew up onscreen are majorly messed up (we could name names here, but we're not). In reality, there are plenty of well adjusted adults who starred in movies and television shows as kids. Some of them move on to other professions. Some stay in show business, and a number of them have even gone on to win Oscars.
Since this is Oscar weekend, let's take a look at these amazing Academy Award winners who grew up in the biz.
Christian Bale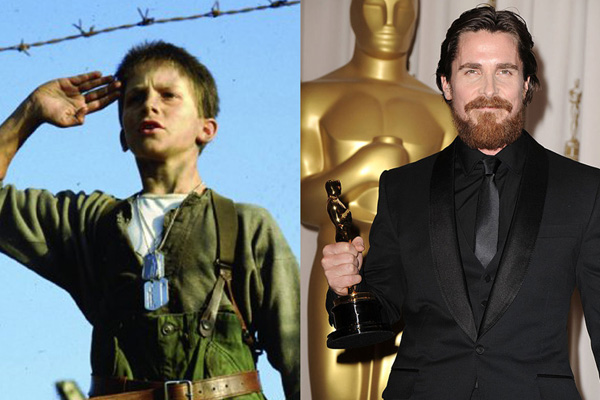 That's right. Before he ever creeped us out in American Psycho (and waaay before he was Batman), Christian Bale was a child actor. He starred in Steven Spielberg's Empire of the Sun when he was only 13. Bale won an Oscar for Best Supporting Actor for his role opposite Mark Wahlberg in The Fighter in 2010 (in which he was totally amazing). He's nominated in the same category again this year for The Big Short.   Natalie Portman     
Natalie Portman was PERFECTION as Nina, the tortured ballerina in Black Swan in 2011. So perfect that she took home the Oscar for Best Actress. She embodied the role so brilliantly that we almost forgot she was Queen Amidala in Star Wars Episode I: The Phantom Menace. Portman was still in high school back then, and it wasn't even her first film. Go, girl.
Jodie Foster
The Academy has loved Jodie Foster since she was only twelve years old, when she received her very first Oscar nomination for her role in Taxi Driver. She was phenomenal, maybe because she was the most experienced actor in the movie, despite her young age. Foster grew up in the business, and she's won the Best Actress Oscar twice as an adult (for Silence of the Lambs and The Accused). She's also an amazing director, so we expect her to be nominated in that category any year now.  
Reese Witherspoon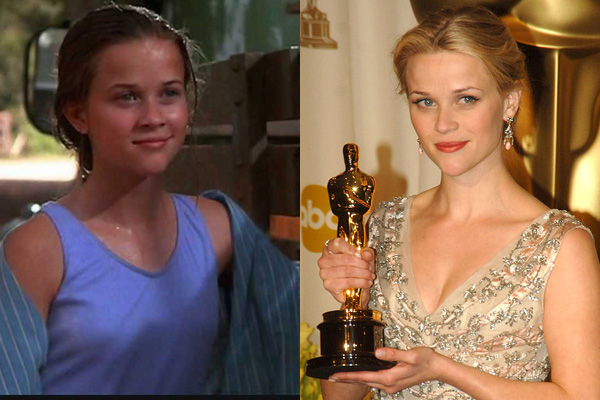 Before darling Reese Witherspoon won her Oscar for playing June Carter Cash in Walk the Line, she starred in the bittersweet love story, The Man in the Moon as a 14-year-old. If you haven't seen this movie, run to Netflix immediately. It's a beautiful heartbreak.
Jeff Bridges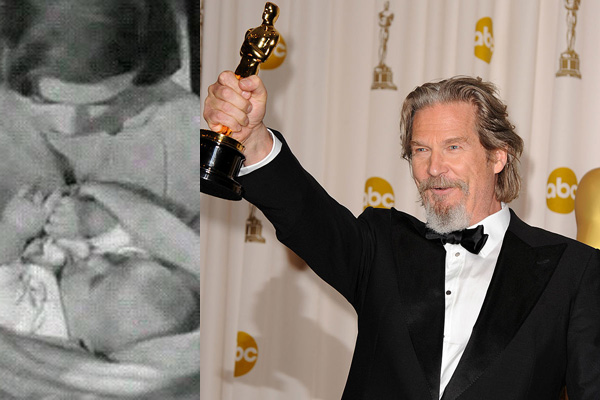 Jeff Bridges not only won an Oscar in 2010 for Crazy Heart, he's also been nominated FIVE other times. But he got his start in show business really early on. He was in his first movie, The Company She Keeps, when he was just a baby. He played "infant at a train station." #awesome  
Jennifer Lawrence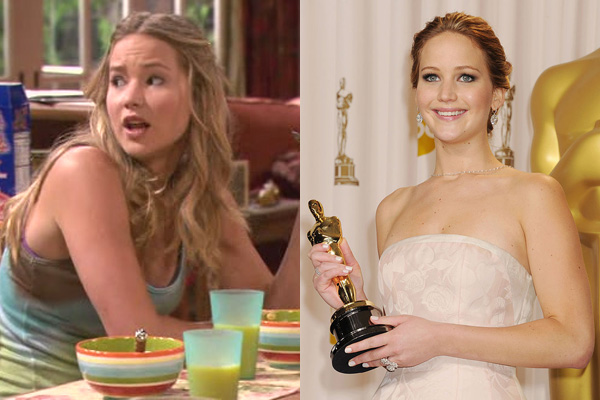 Jennifer Lawrence is only 25, but this weekend she's nominated for an Oscar for the FOURTH time. (Bow down!) The winner of the Best Actress award in 2012 for Silver Linings Playbook got her start when she was only 14, acting in commercials for MTV. Her first big acting role was on a sitcom, as one of the kids on the Bill Engvall Show. According to her onscreen dad, she was as amazing back then as she is now.
Ron Howard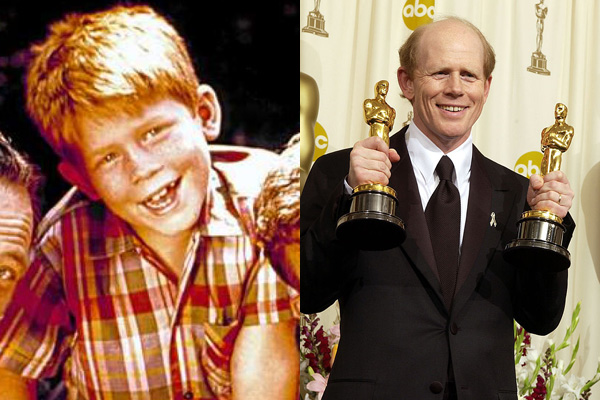 Before Ron Howard was an award-winning director, and even before he played Richie Cunningham on Happy Days, he stole the hearts of Americans as Opie Taylor on the Andy Griffith Show. He was only six years old at the time, and he went on to play Opie for eight years. Oh, and BTW he was ADORABLE. Aunt Bee would be so proud of how far he's come!