Forget that old coffee mug — keep your makeup brushes in this vintage-inspired holder from Besamé
There's nothing we love more than an item that does double duty, which is precisely why we're lusting over this too-cute-for-words product from Bésame Cosmetics. If you loved the beauty brand's mind—blowing cake mascara, then you're going to gush over their Collectable Bésame Girl Brush Holder. Truth be told, this brush holder really has many uses. While we love the idea of using this for its intended purpose — to keep our makeup brushes in place — we also see so many other ways to use this brush holder. For one, we're already planning on using this cute mug for the new Bésame limited edition lipstick holiday set.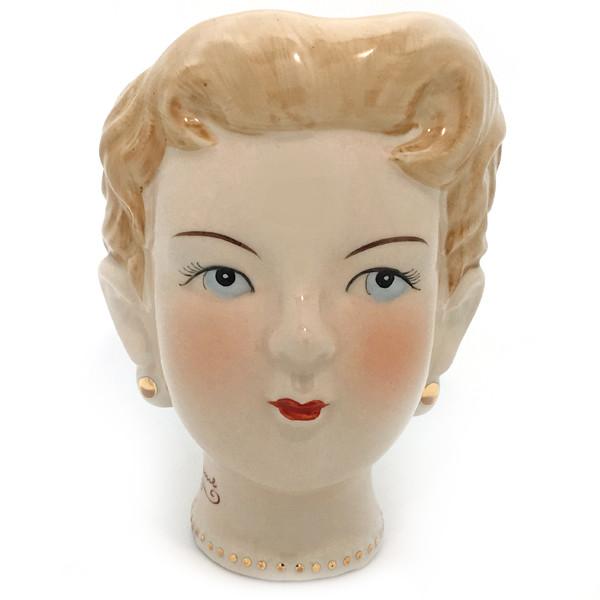 If you don't have a huge vanity or live in a dorm, why not use it to hold all your pens and pencils? A good desk makeover can really help you get your life together, and this would look so pretty. Not to mention, it will keep you nice and organized. You can store silverware, kitchen appliances and all the electronic chargers floating around in your apartment. The options are basically endless. Whatever use you choose, we can tell you one thing: This simple, gorgeous piece will add the cutest, most whimsical touch to your space, and it will be both functional and decorative.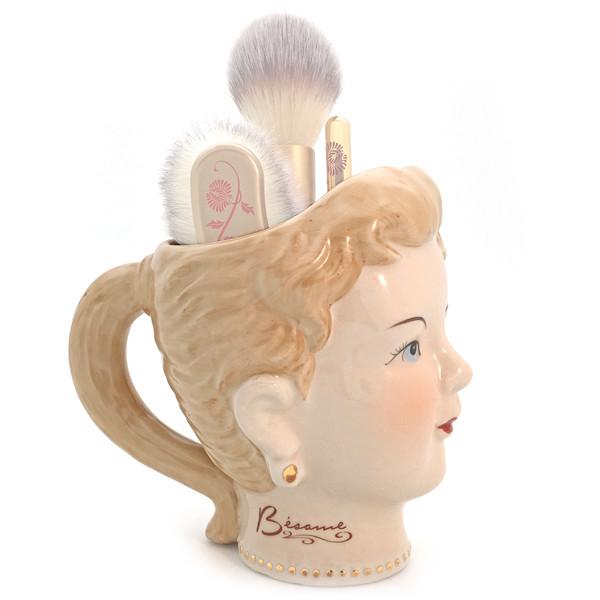 We're loving the throwback-y feel of this piece. The Bésame Cosmetics brand does retro better than just about anyone else, and this catch-all is such a perfect example of that. It's a collectable item, but that doesn't mean it will cost you a fortune. You can snag it for just $20 here!