Forget box dye — Angeline Jolie once used a Sharpie marker to dye her hair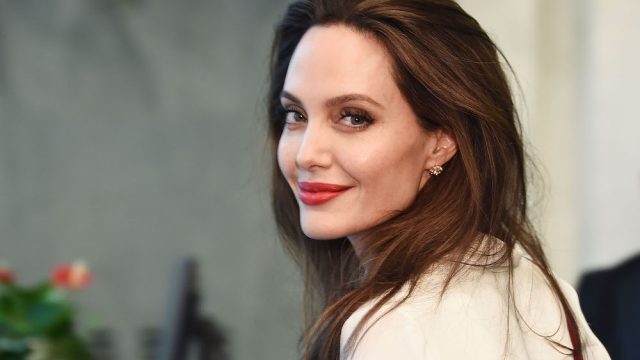 Even major stars made beauty missteps in their youth, and Angelina Jolie's Sharpie marker-as-hair-dye adventure is the perfect example.
A young Angie recently revealed to InStyle that one of her earliest hair experiments involved a permanent marker. We've heard of Sharpies being used as eyeliner, thanks to Taylor Swift. (Seriously, don't do this. Girl, what were you thinking?) So, this makes sense in a way. When you're young with few resources, you get it how you get it. Celebs, they're just like us, etc.
The director, actor, philanthropist, and supermom reflected on her days as a young rebel to InStyle:
"I'm sure I had my moments when I was little where I would put makeup all over my face, but I was a bit of a tomboy. And then I was a bit of a punk. Nowadays it's very popular to dye your hair blue, for example. In my day you bleached it and used a Sharpie [for color]."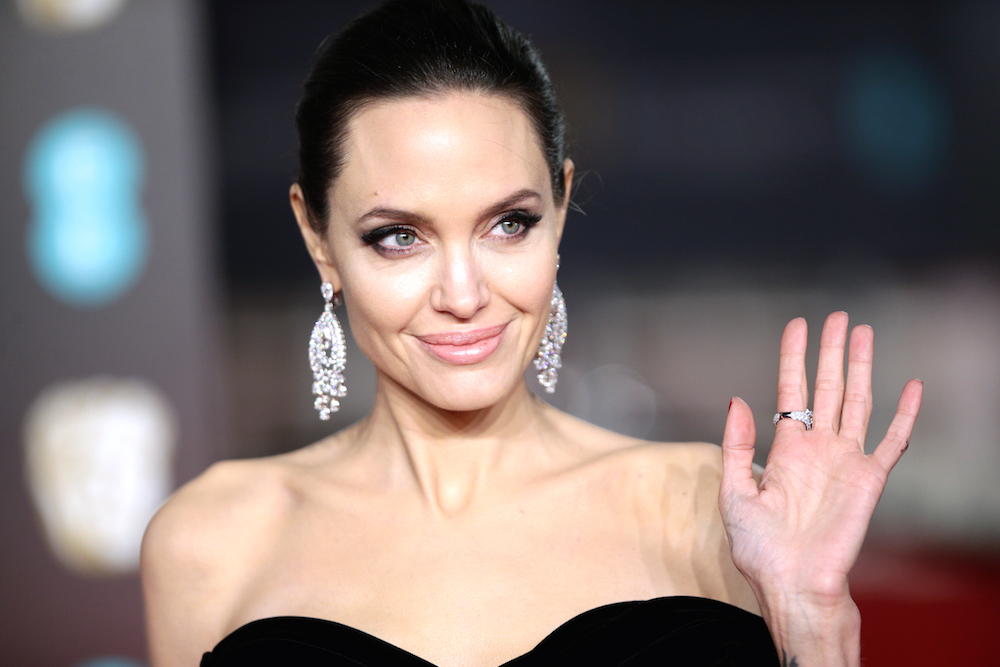 She continued, "I suppose my early memories were more as a creative person—and then early on as an actor. It's a mask; it's a part of creating a character."
Angelina sticks to mostly black clothing these days, with a simple eye look, trademark red lips, and chestnut brown hair. She's outgrown the wild child image she embodied in the '90s, but if you look closely, there's a glimmer of the old goth weirdo she used to be. Even when she's busy advocating for human rights and raising her kids, she's still the electrifying badass we remember from Hackers and Girl, Interrupted.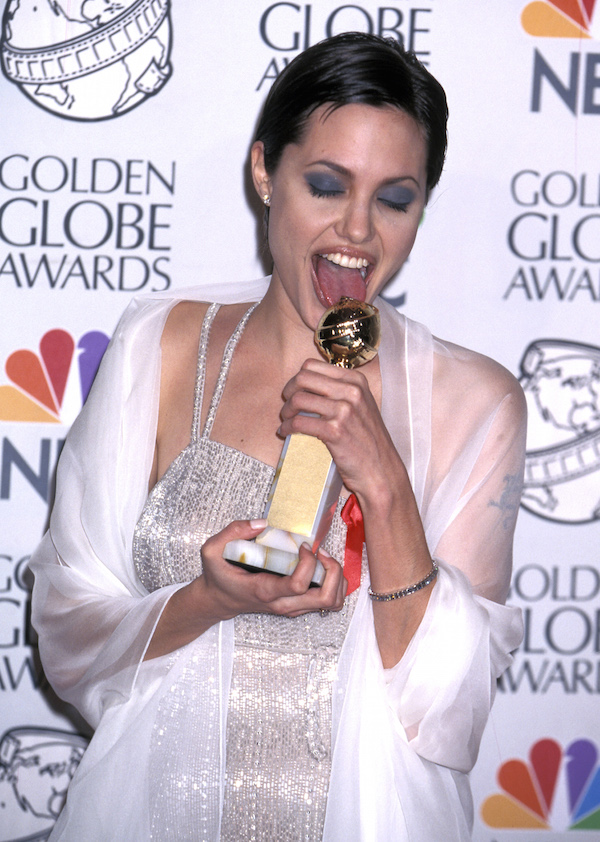 Angie 4-eva.