Forever 21 just launched their plus-size activewear line, and it's stunning
Last year was most certainly a major year for the plus-size fashion industry. With influencers like model Tess Holliday spearheading the movement, we saw more diversity in sizing than ever before. And now, a major chain is making waves by introducing a gorgeous line of activewear for plus-size women.
Forever 21 has a fully rad new plus-size activewear line designed for various types of workouts, like yoga and cycling, and for various kinds of intensity. "[T]he Forever 21 Plus Activewear Collection is an extension of the brand's Activewear line and features high-tech impact attributes and anti-odor technology as well as on-trend designs, offering endless options for the woman who partakes in low-, medium-, and high-performance activity," the retailer said in a release.
And guess who stars in the line? None other than the amazing Ashley Graham. Denise Bidot also makes an appearance.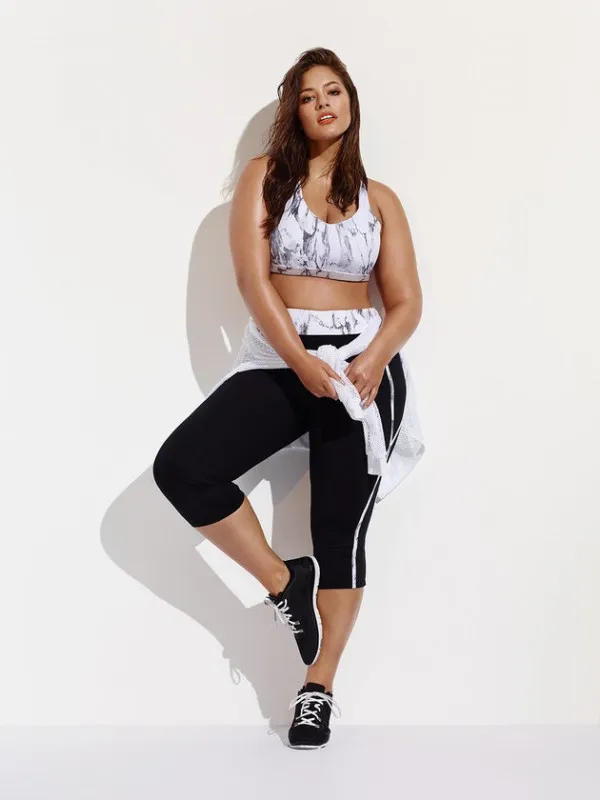 "I believe that what I'm doing, and what other plus-size models of my generation are doing, is continuing to open that door for the next plus-size model to come in and to not be labeled as a plus-size girl, for her not to be judged by the number that's inside of her pants, for her to be able to be on the cover of American Vogue and it not have the whole article be about, 'Are you fat and happy?'" Graham told People back in September.
The clothing is also super cute. Our fave details include the bra elastic that read "No Days Off," and the sheer cut-outs on many of the pants.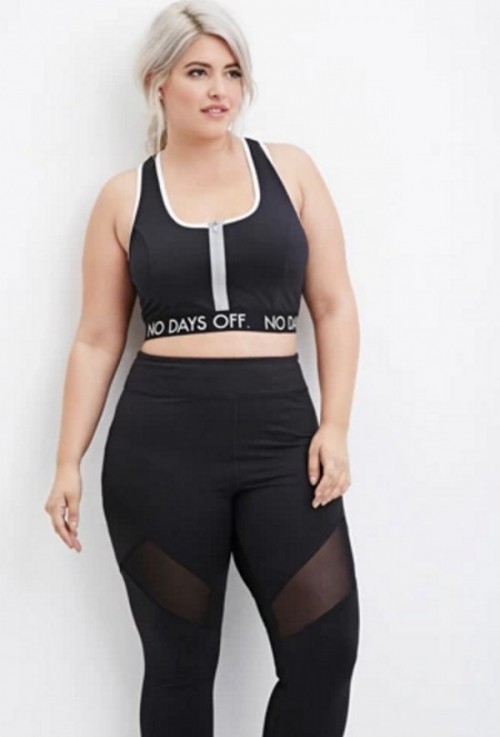 With prices ranging from $16 to $30 and in sizes 0X – 3X, it's an affordable option in a world that seriously hikes up the prices of plus-size clothing. Kudos to Forever 21 for starting the year off right.
Check out the full line of plus-size activewear here.
Related reading: 
Tess Holliday explains why she started her own plus-size line
(Images via Forever 21.)