Forever 21 relaunched their plus-size line today with a spring collection, and here's what you need to buy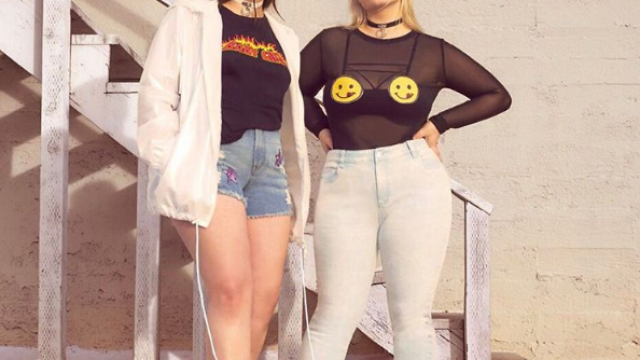 Spring is in the air. The birds are singing (some of them), the sun is shining, and Forever 21 has relaunched their plus-size spring collection. The newest additions to Forever 21's spring plus-size clothing collection include the right balance of tropical floral spring dresses, denim-on-denim (and all the short shorts you could possibly desire), and even some fishnet cameos for the inside girls.
Naturally, the campaign features models Barbie Ferreira and Lulu B casually basking in the sun with the laissez-faire attitude that is ideal for springtime. This feels like a refreshing departure for the brand, and we dig it.
You can get a feel for the new items in their collection from the campaign video alone.
https://www.youtube.com/watch?v=Qm4kjIRAakM?feature=oembed
Barbie and Lulu look like they're about to start a girl skate gang in this collection.
We're about it.
If you're feeling overwhelmed by newness, we've gathered a few of our favorite pieces for your consideration.
1Floral Motto Jacket from Forever 21, $44.90
2Bodycon Tank Dress from Forever 21, $14.90
3Romper from Forever 21, $24.90
4Scoop Neck Tee from Forever 21, $9.90
5Tassel Romper from Forever 21, $19.90
6Denim Mini Skirt from Forever 21, $24.90
7Floral Mesh Bodysuit from Forever 21, $22.90
8Floral Maxi Dress from Forever 21, $20.93
Spring has officially sprung, and Forever 21 has swooped in to celebrate by taking our sweet dollars.