Forever 21 is relaunching their plus-size line, and we are ready to shop till we drop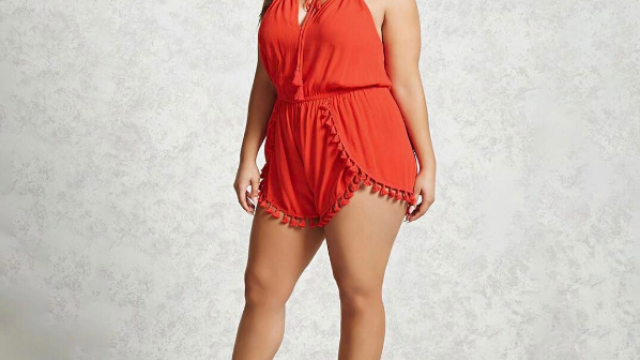 Far too many clothing stores limit women based on size, making it harder to find a banging number to wear when you have a curvier figure. Luckily, in a turn of refreshingly good news, Forever 21 is re-launching their plus-size line this Friday, April 14th (and just in time for spring dresses season).
So if you found yourself recently wandering a nearby Forever 21 only to leave frustrated with their lack of cute plus-size options, you can now breathe a sigh of relief (but still maintain reasonable side-eye at their lateness). Sizes will also run from XL to 3X.
In true Forever 21 fashion, the plus-size offerings feature a range of spring florals, crop tops, even more goth-adjacent fishnet offerings (depending on your personal style), accessories, lingerie, and best of all, new swimwear. Supermodels Barbie Ferreira and Lulu Bonfils will be showcasing all of Forever 21's new goodies!
Let's have a look at what's to come, shall we?!
The crop top options offer up a great day-to-night look, with outfits you can wear on a sunny day or out at the club.
Just switch up your makeup with the time of day.
The spring floral options include a refreshing mixture of dresses, culottes, and tops, all ready for the sun.
They're even generous enough to include options for the women who likes to stay safe from the sun while showing off their figure.
We are SO about this one-piece.
There are even business-casual options for the woman working for the weekend.
We're glad they decided to relaunch this much-needed collection just in time for spring. Keep your eyes peeled come Friday, because the relaunch of the plus-size line will retail from $15.90 to $78, so you won't be breaking the bank!