Forever 21 teamed up with Honda and 21 Savage on a surprisingly sporty collection
Today in "news we did not see coming," rapper 21 Savage is the face of a brand new Forever 21 collection. In partnership with Honda, the affordable retail giant has teamed up with 21 Savage, who stars in the campaign images for the just-released collection of color-blocked streetwear.
The 33-piece Forever 21 x Honda collection features elements of the design of Honda's Powersports racing styles from the '80s and '90s. The unisex, size-inclusive, motorcross-themed looks range from track pants and hoodies to bodysuits and tank tops.
https://www.instagram.com/p/BtURLsPltqo
The collection, which $4.90 to $69.90, also features cool accessories like Honda-branded socks and a cross-body bag. If your New Year's resolution was to incorporate more color into your wardrobe, this is a great way to do just that.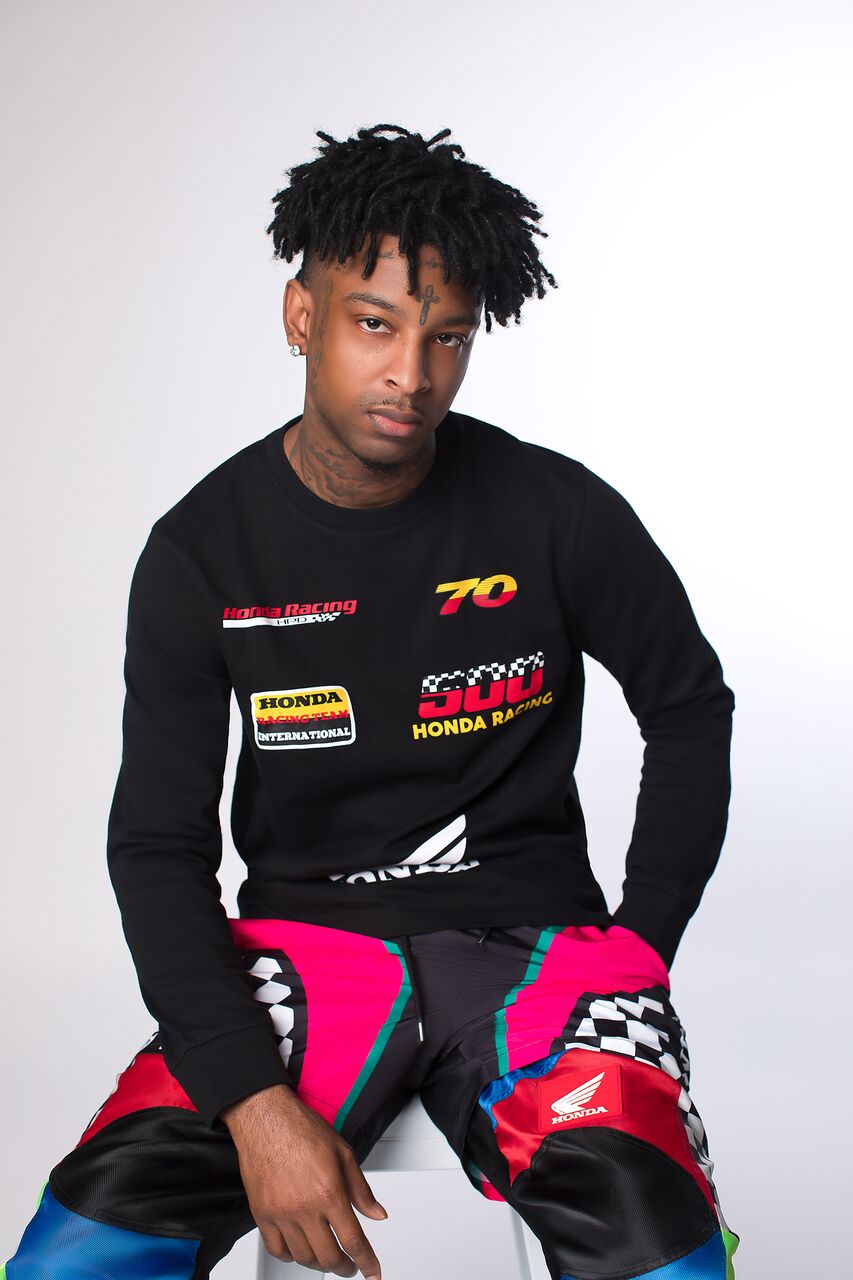 "This collection is something I'd wear in real life," said 21 Savage in a release from the brand. "I grew up riding dirt bikes and ATVs. My look is just me. Comfort and street."
https://www.instagram.com/p/BtU9aMMl-x9
The eclectic, truly unexpected but numerically symmetrical and satisfying Forever 21 x Honda x 21 Savage collection is out now and you can shop our top picks below!
1 Forever 21 x 21 Savage Honda Colorblock Hoodie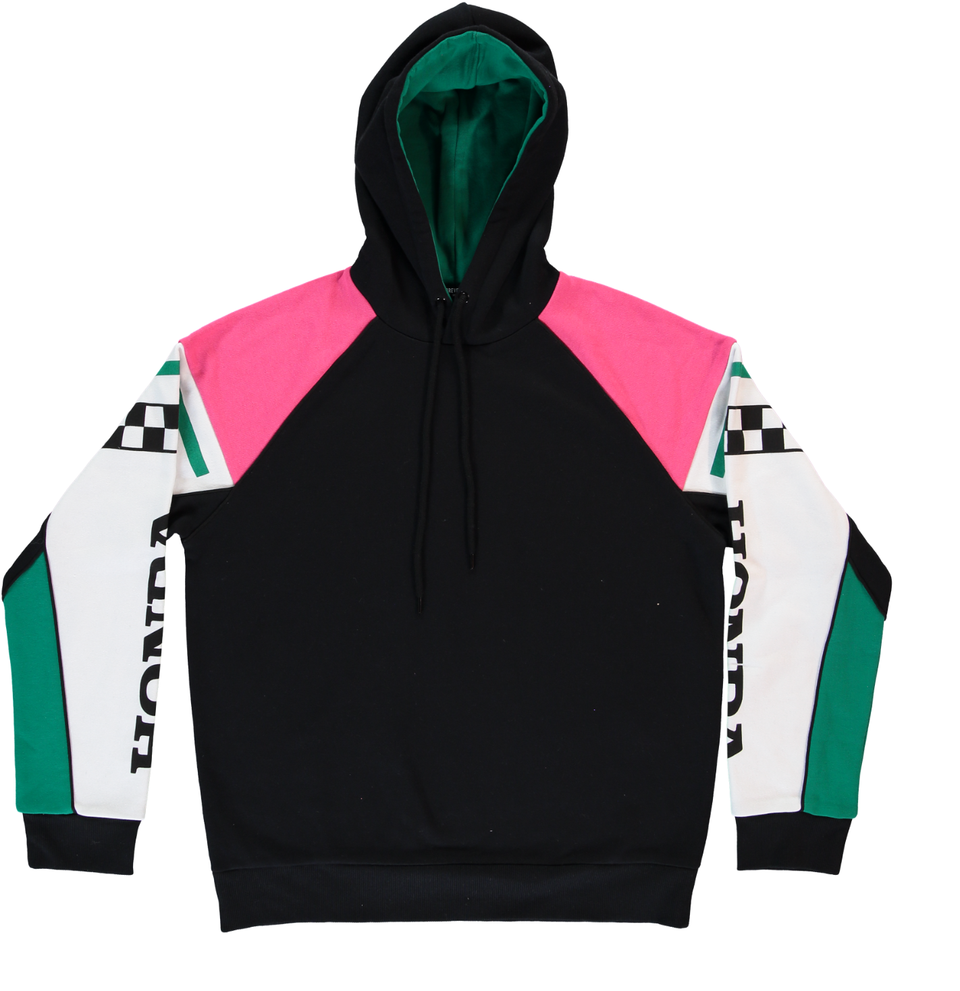 Probably the most subdued item in the collection, this hoodie is actually super versatile and can be paired with everything from jeans to a leather jacket.
2 Forever 21 x 21 Savage Honda Cropped Cami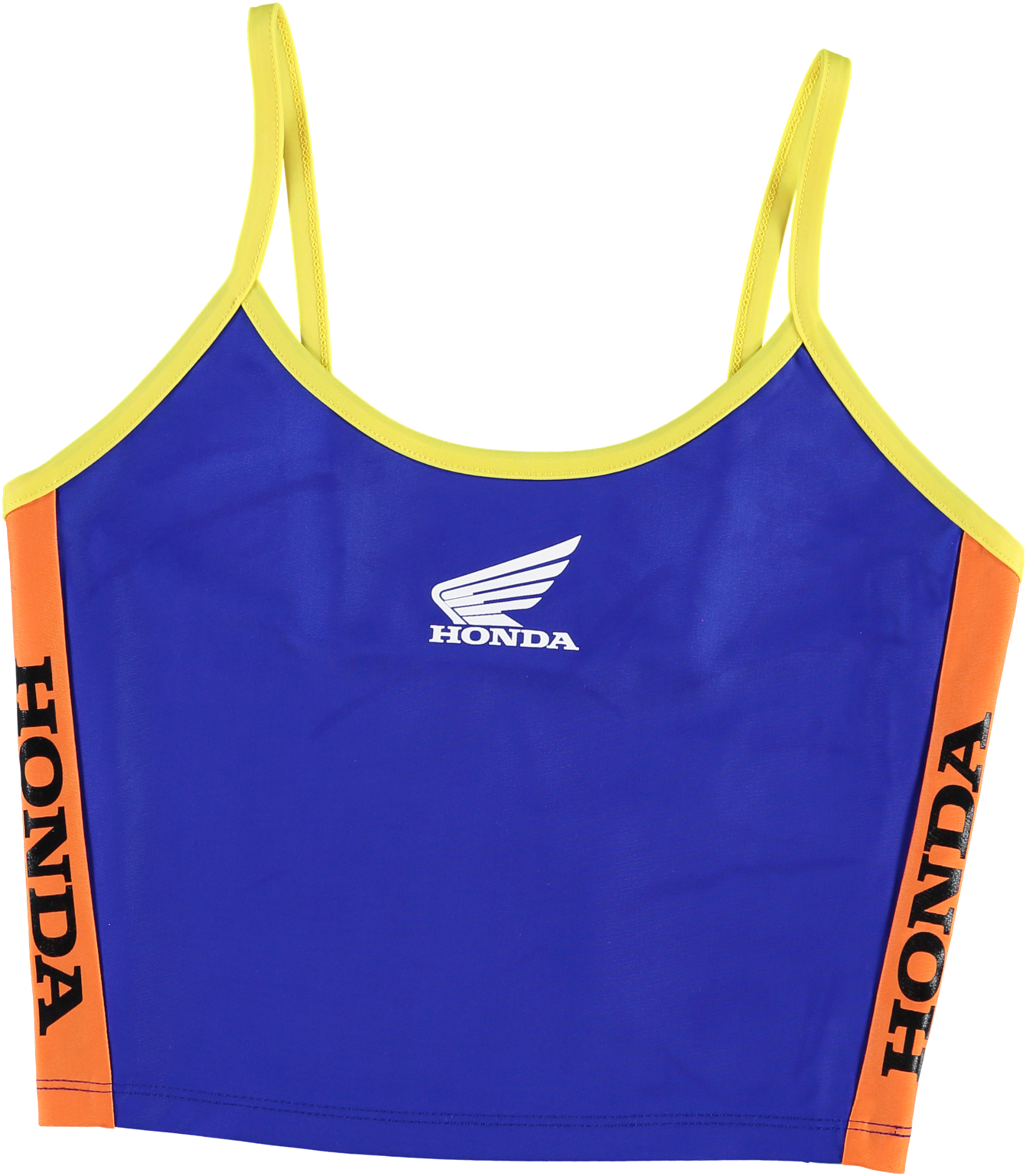 A cute cropped tank is a great way to dip a toe into the color-blocking trend.
3 Forever 21 x 21 Savage Honda Colorblock Pants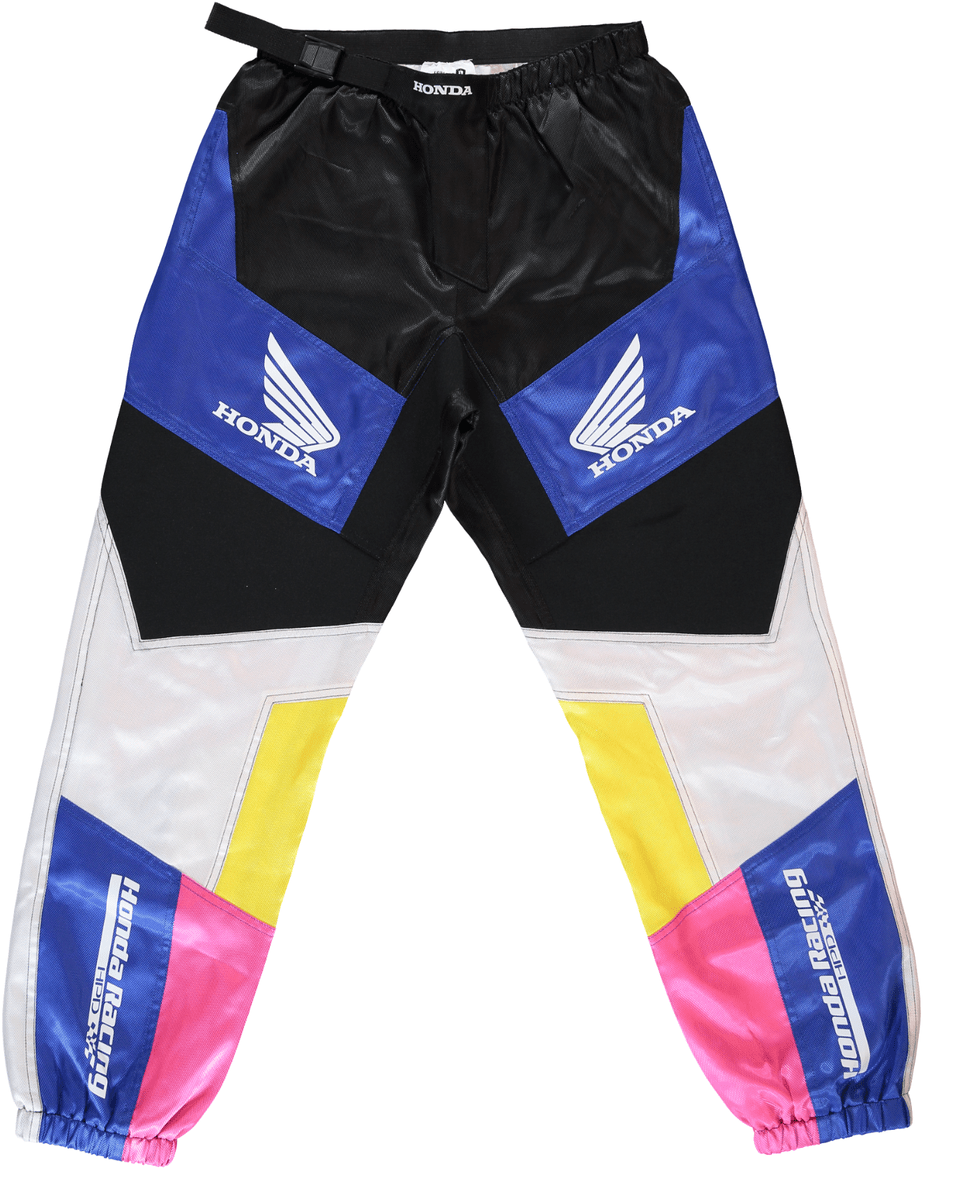 Motorcross-chic is the new athleisure, tbh.
4 Forever 21 x 21 Savage Honda Colorblock Anorak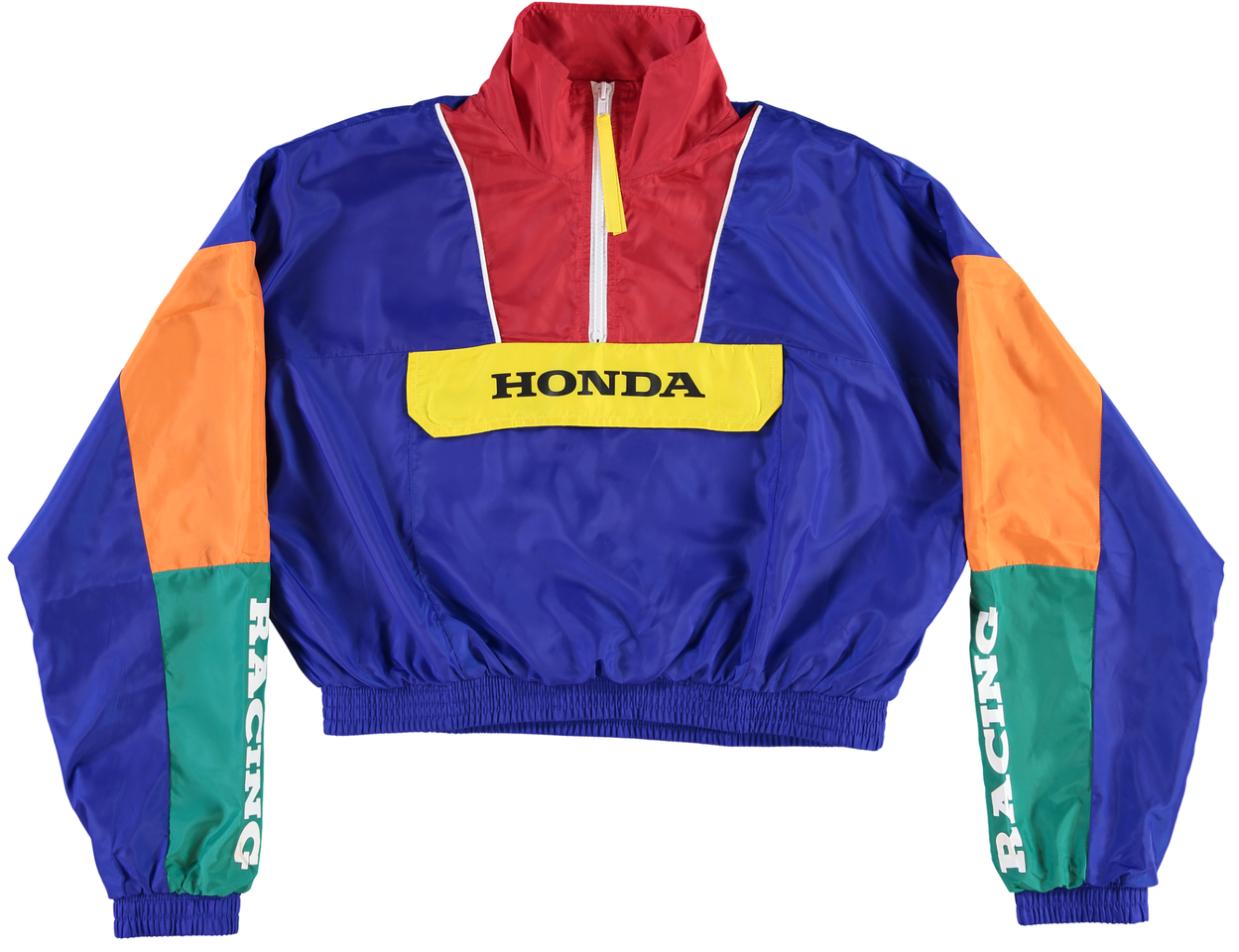 We're obsessed with this ultra-90s windbreaker.