Forest hair is the newest dreamy, whimsical hair trend we can get behind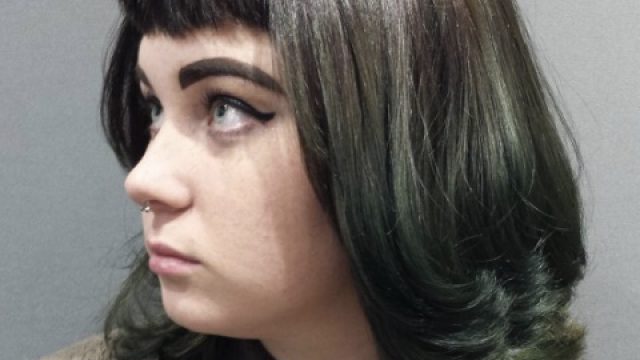 If you're craving a new summer look for 2016, but you're not really feeling the bright watermelon hair trend or Chrissy Teigen's "don't cut the front" look, feast your eyes on the very zen, gorgeous green sensation sweeping Instagram: forest hair.
The great thing about forest hair is that it can be done any way, as long as it uses the hues you find in the glen. Solid colors, ombre, whatever you want — and when done the right way, forest hair can give your look total fairy vibes.
So. Pretty.
Does it look like the leaves of a mysterious tree in the forest or like a gem in the cavern underneath? YOU DECIDE.
Seriously, is this an actual fairy?
And when they say "be one with nature," you can *really* be one with nature.
In fact, it can even let you camouflage into the forest — in style.
Seriously, forest hair can make you look like an actual real pixie.
You can make it dark and mysterious, like evergreens at night. . .
Or you could rock subtle streaks and still sport that forest hair vibe.
Actual, real hair goals that may get us out in the sun a little more often, communing with nature? We're totally down with forest hair, flower children.