Forbes just revealed the world's highest-paid celebrity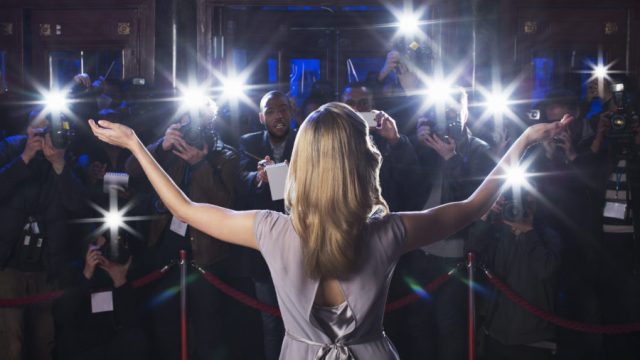 Back in 1999, this guy told us it was all about the Benjamins, and now, almost 20 years later, it seems his philosophy hasn't changed. He's gone by many names, many titles, and now Sean "P.Diddy" Combs can add Forbes' "world's highest paid entertainer" to that ever-growing list. With the rise of the internet, becoming insta-famous has never been easier, but for Diddy this has been a long time coming.
The multitalented Harlem-born rapper and entrepreneur appeared on the first-ever Celebrity 100 issue two decades ago and has now topped Forbes' annual ranking of the highest-earning entertainers in the world, banking $130 million pretax in the magazine's 12-month scoring period.
"I ain't foolin' around...I'm building assets, Diddy told Forbes back in 1999.
Yes! We've always known Diddy was making bank, but the Forbes' highest paid entertainer's list just brought the receipts…literally.
The majority of his 2017 total comes from selling one third of his Sean John clothing line for an estimated $70 million. Combined with a lucrative Diageo Ciroc vodka partnership and his Bad Boy Family Reunion Tour…can't stop, won't stop.
Our girl Beyoncé also made the list with a $105 million haul (the second-largest of her career), thanks to her "Formation" world tour and Lemonade release.
"I've never met anyone that works harder than me in my industry," Beyoncé told Forbes in 2009. We know Queen Bey is currently sitting with her feet up waiting for her twins' arrival, and after grossing a quarter of a billion dollars on the road, we think she deserves a break.
According to the list, Harry Potter goddess, author J.K. Rowling ($95 million) returned to the ranking to snag the No. 3 spot, ahead of Drake (No. 4; $94 million), who more than doubled his 2016 take-home thanks to relentless touring. Real Madrid's Cristiano Ronaldo ($93 million) rounded out the top five.
Forbes compiles the list estimating pre-tax earnings based on data from Nielsen, touring trade publication Pollstar, movie database IMDB.com, and interviews with industry experts and celebrities themselves.
The world's top 100 celebrities earned a cumulative $5.1 billion – about the same as last year, Forbes noted.
Congrats, guys! And fyi, dinner will forever and always be on you.