Forbes' list of highest-paid athletes features zero women, and seriously?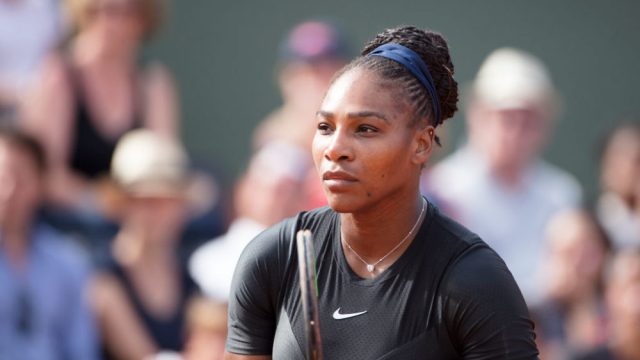 It's a sad reality that no matter the industry, men still make more than women. The gender wage gap affects everyone from actors to teachers to food service workers, and it impacts the world of professional sports especially hard. In fact, Forbes just released its 2018 list of the 100 highest-paid athletes — none of whom are women.
The world's top-earning professional athletes were announced yesterday, June 5th, with boxer Floyd Mayweather coming in first for the fourth time in seven years. Rounding out the top three were soccer players Lionel Messi and Cristiano Ronaldo (who made the most in both 2016 and 2017). All in all, 11 different sports were represented on the list. Basketball was the highest-paying sport overall, with 40 NBA players cracking the top 100.
But perhaps more notable was who didn't make Forbes' list of 100 top paid athletes. Not a single female athlete earned enough in the past 12 months to break in. Not even Serena Williams made the cut. Despite being the only woman included in 2017, her recent maternity leave meant she earned less overall this past year (though she still earned $18 million from sponsors.)
"Her endorsement earnings would put her up in the top 10 in the world," Kurt Badenhausen, Forbes' senior editor, told CNN Sport. "She just hasn't any prize money to go with that. I expect once Serena is back on the court and raking up those millions in prize money we'll see her back on the list next year."
This year is the first time since 2010 that female athletes have been completely shut out of the list.
The fact that men earn so much more than women in the world of professional sports unfortunately isn't all that surprising. But this huge disparity just goes to show how important it is that we keep fighting for gender equality — in all professions.